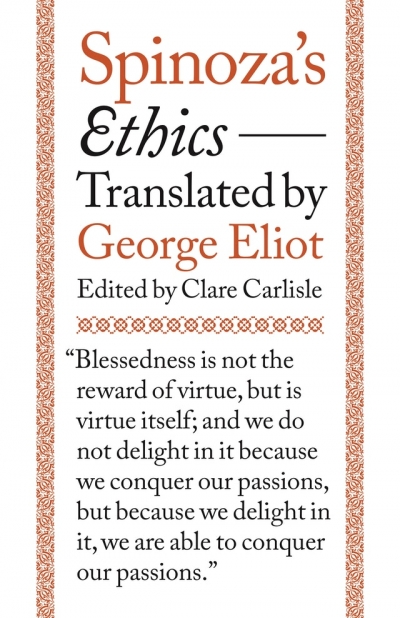 Spinoza's Ethics
edited by Clare Carlisle, translated by George Eliot
Princeton University Press, $58.99 pb, 381 pp
Philosophy
Spinoza's Ethics
edited by Clare Carlisle, translated by George Eliot
Becoming better acquainted with an author may give rise to a surprise, or two. For example, the daughter of Mary Wollstonecraft (author of A Vindication of the Rights of Woman) and William Godwin (author of Political Justice) is the author of Frankenstein. Mary Shelley met her husband, Percy Bysshe Shelley, through his devotion to her father's anarchist political philosophy. Gaining an awareness of the surprisingly complex threads that link one thinker to the next in dynamic webs of influence is one of the deep pleasures of scholarship.
---
Already a subscriber?
Sign in
to continue reading. If you need assistance, feel free to
contact us
.