The Posthumous Memoirs of Brás Cubas by Machado de Assis, translated by Flora Thomson-DeVeaux
Penguin Classics, $27.99 pb, 368 pp
Fiction
The Posthumous Memoirs of Brás Cubas
by Machado de Assis, translated by Flora Thomson-DeVeaux
From the moment one reads that this book is dedicated 'To the worm that first gnawed at the cold flesh of my cadaver', it is clear that The Posthumous Memoirs of Brás Cubas, first published in Rio de Janeiro in 1881, is a novel like few others.
The novel is a landmark in Latin American literature, prefiguring the works of canonised writers such as Borges, Lispector, Rulfo, and García Marquez by decades. The fact that it – and, indeed, the entire oeuvre of its author, Machado de Assis (1839–1908) – is largely unknown outside the Lusophone world has bewildered generations of writers and critics, from Harold Bloom to Susan Sontag to Salman Rushdie. In his foreword to this excellent new translation by Flora Thomson-DeVeaux, Dave Eggers is the latest to add his name to that list.
Contrary to what one might expect of a tale narrated by a dead man – 'not exactly an author recently deceased, but a deceased man recently an author' – the story itself is deceptively simple. Told in 160 short, titled chapters, The Posthumous Memoirs presents itself as the autobiography of an unremarkable member of the Brazilian aristocracy, focusing primarily on the narrator's love affair with the beautiful Virgília. Echoing Laurence Sterne's Tristram Shandy, a work to which this novel is openly indebted, the eponymous Brás recounts his own birth and genealogy, his amorous adventures, and his various half-hearted efforts to make something of himself.
Continue reading for only $2.50 per week. Subscribe and gain full access to Australian Book Review. Already a subscriber? Sign in. If you need assistance, feel free to contact us.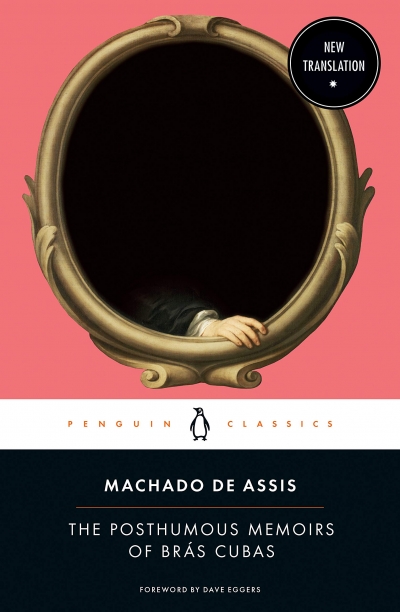 The Posthumous Memoirs of Brás Cubas
by Machado de Assis, translated by Flora Thomson-DeVeaux
Penguin Classics, $27.99 pb, 368 pp