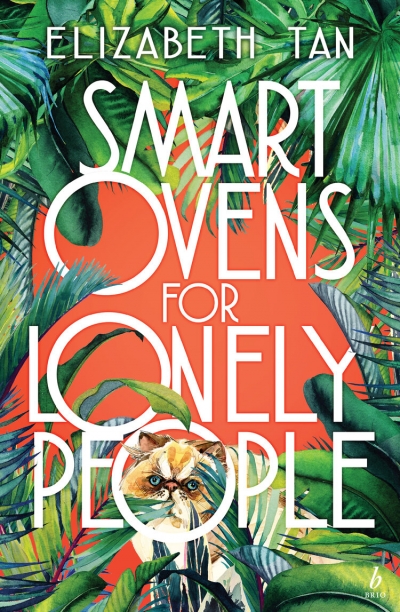 Smart Ovens for Lonely People
by Elizabeth Tan
Brio Books, $29.99 pb, 320 pp
Fiction
Smart Ovens for Lonely People
by Elizabeth Tan
Though its origins are unknown, the earliest sense of the word 'quirk' was as a subtle verbal twist or a quibble. Over time, its definition has become more nuanced: a quirk now also refers to a person's peculiar or idiosyncratic traits, chance occurrences, and sudden, surprise curves appearing on paths or in facial expressions. Quirks can also be accidents, vagaries, witty turns of phrase.
Elizabeth Tan's first collection of short stories, Smart Ovens for Lonely People, encapsulates quirkiness in complex and compelling ways (without the sneer of saccharine cuteness this adjective often evokes). Its opening move, for instance, is a bold one. The lead piece is a work of flash fiction, so there's little space for it to act as the spokes-story for the rest of the collection, and its tone is deceptively soft. In well under two pages, 'Night of the Fish' offers a glimpse of development in an ordinary Australian suburb – a slide removed, a playground paved over – that is at once both beautiful and wholly unnerving.
This vignette captures the almost unbearable tension, nostalgia, and self-delusion that come with change, and renders terrifying humankind's continued desire for – and dread of – progress in the Anthropocene. We might tell ourselves otherwise, this piece whispers, but we are all vulnerable. Powerful. Culpable. Afraid. We are all agents and victims of the Earth's destruction. All of this in fewer than two pages.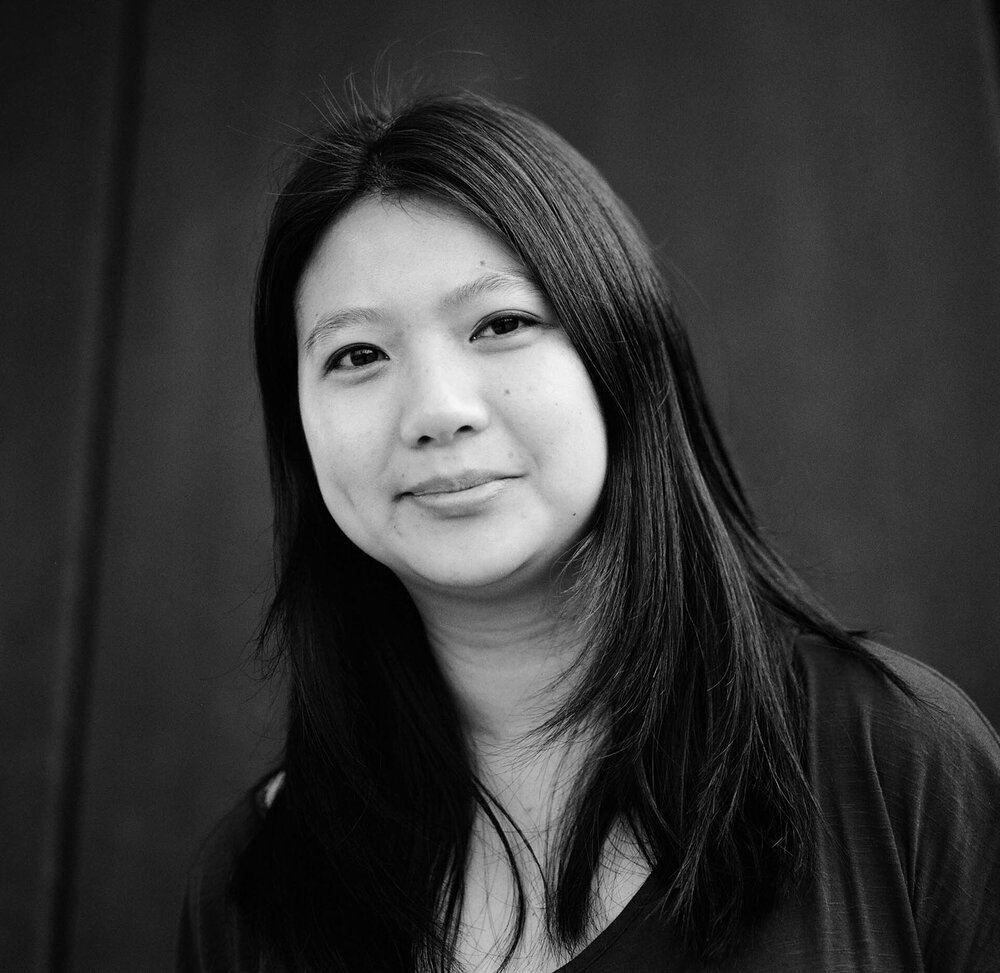 Elizabeth Tan (photograph via Brio Books)
In clumsier hands, the social, satirical, and political commentary driving this collection's twenty stories might have weighed them down, but Tan's touch is consistently light, her prose utterly delightful. Mostly set in or around Perth, these tales take readers a few steps off track into a possible future, one that's weirdly familiar and stubbornly resilient; a not-quite-now viewed through the persistent haze of corporate greed and global warming. In this reality, the 'cosy lie that worlds can only be one way, which means, most of the time, predicated on capitalism' persists. People in this same-old new world still desperately want to buy happiness. Only now, many of them struggle with the cost.
'A Girl Is Sitting on a Unicorn in the Middle of a Shopping Centre' reads like a lament, its omniscient perspective taking in the mall's food court, its Miranda Kerr poster and 'unbelievable markdown' flyers, its makeup counters and artificial trees, before sweeping back to the little girl sitting on a mechanical unicorn in her Frozen T-shirt and tutu, dreaming of being like other little girls, even as she listens to the unicorn explain how sad it is, so sad that it wants to die. Juxtaposed with the mall's many must-haves, this silent conversation between child and mythical robot evokes a mood that's reminiscent of the ubi sunt ('where now?') motif in Old English elegies. However, this story isn't bemoaning the loss of wondrous things in life, but rather anticipating the end of these things with equal parts hope and sadness. 'One day the girl will stop and the unicorn will stop and the light will stop and the pyramids of cruelty-free bath bombs will crumble into nothing', but even so, 'all the beautiful things of the world would still be there' just as 'all the sad things of the world would still be there'.
Obsolescence, loneliness, and happiness are inextricably bound together in these stories. In 'Eighteen Bells Karaoke Castle (Sing Your Heart Out)', patrons of the karaoke club do what they always do – get drunk and sing their hearts out – while teleprompters flash videos of Perth as it was, 'before the Year of Unprecedented Ecological Terror'. These visions of a bygone world cut the singers 'deep and quick like glass, and they could not stop their sadness from billowing out'. Bearing witness to this everyday ritual of glad-sadness, Pike, a giant rabbit employed at the club, observes, 'I do not mean to make it sound like Eighteen Bells is an unhappy place. I think it is more accurate to say that most people are simply unhappy – here and everywhere – and don't actually realise it.'
This is certainly true of Shu in 'Smart Ovens for Lonely People', who is prescribed a cat-shaped smart oven – a cooking implement but also a therapeutic device – after suffering a traumatic break-up with her partner: 'I found that I could be both desperately lonely and profoundly happy; I could always be both.' Likewise, in '.pptx' Pippa is 'ready to become extinct … ready to die unloved'; Allan, a rogue agent in 'Pang & Co. Genuine Scribe Era Stationery Pty. Ltd.', exudes an aura that is both angry and thrilled; and Nora lives with her grief by transforming it into something troublingly lovely in 'Excision in F-Sharp Minor'. The impossibility of ever choosing one state over the other is dramatised in another very short but formidable piece, 'Would You Rather': 'would you rather be responsible for the murder of two little girls, or concede the possibility of permanently and irreplaceably losing a very specific type of thing, any day, any time?'
In a collection of consistent highlights, the brilliance of some stories is particularly blinding. Told from the perspective of eight mermaids in a restaurant's enormous display tank, 'Our Sleeping Lungs Opened to the Cold' is a mesmerising feminist metaphor about the objectification of women, our culture's obsession with youth and beauty, and the freedom that comes with rejecting social expectations.
Even more cutting in its satire, 'Happy Smiling Underwear Girls Party' shreds media representations of young women in its reimagining of underwear advertisements and the vacuous gaggle of girls 'lucky' enough to feature in them. Finally, articulating the moon-driven adventures of one neighbourhood's cats 'Yes! Yes! Yes You Are! Yes You Are!' is an unforgettable marvel of quirks.