Short Story
Ten authors on their favourite short story collections
In the spirit of our annual 'Books of the Year' feature, in which we ask a range of writers and critics to nominate their favourite new fiction and non-fiction titles, we asked ten Australian short story writers to nominate their favourite short story collections and individual stories. As this is the first time we have run a short-story themed feature of this nature, our ten writers were free to nominate older titles if they wished to do so. Our only request was that at least one of their selections should have been published recently and that at least one be by an Australian author.
Debra Adelaide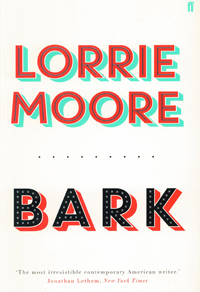 Of American author George Saunders's several brilliant collections, Pastoralia (Riverhead) so cleverly captures the plight of working-class people trapped within the corporate world that it should be a contemporary classic. The voice of the eponymous story's downtrodden narrator coping with managerialism in the setting of a bizarre yet plausible theme park is hilarious.
Lorrie Moore's Bark (Faber, reviewed in ABR, 8/14) features the same distressed comedy that distinguished her first extraordinary collection, Birds of America (Faber). I cannot think of a more confronting yet endearing story than 'People Like That Are the Only People Here'. And Moore is the only writer who can break Elmore Leonard's famous prohibition on exclamation marks.
Worlds away – or maybe not – is Ethel Anderson, whose collection At Parramatta (Penguin) is distinguished by her deep irony and a keen satirical eye on nineteenth-century Sydney.
Tony Birch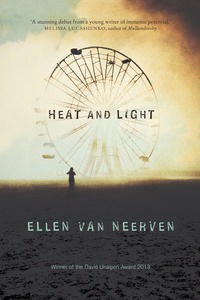 In a year when so many quality short story collections have been released, two by Australian publishers are standouts. Ellen Van Neerven's Heat and Light (University of Queensland Press, 9/14) is a superb début by a young Queensland writer. (The manuscript won the David Unaipon Award.) After reading the first story in the collection, 'Pearl', I took a deep breath and contemplated retiring from the genre myself and leaving it to the very best. Any reader interested in Australian landscapes beyond the suburban back fence will love this book.
Nic Low's recently released collection, Arms Race (Text Publishing, 9/14) highlights a remarkable depth of voice and narrative range. My favourite from the collection is 'Rush', a humorous and intelligent insight into post-colonial relationships in Australia. Low is from New Zealand. We might want to claim him ahead of Russell Crowe.
I have also caught up with collections from my back catalogue this year; books sitting by my bed waiting on me. The best of these has been American Salvage (Norton & Norton) by Bonnie Jo Campbell. It is full of trailer-park 'somebody done somebody wrong' stories. If it were an Australian release, it would probably be relegated to the 'poverty porn' bin (a term recently favoured by the new brigade of 'anonymous' reviewers in Australia). These are great stories from a gutsy writer.
Carmel Bird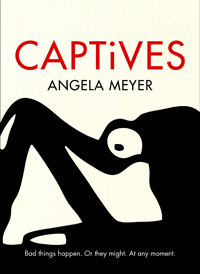 I delight in the fact that the 'short story' is forever elastic. Three recent collections from small Australian publishers bear this out.
The size of an e-reader, Angela Meyer's Captives (Inkerman & Blunt) is a collection of thirty-eight micro-stories. It is exquisitely designed, with pen drawings inspired by Kafka. The texts also reference Calvino, Spark, and Orwell. John Clanchy's Six (Finlay Lloyd) is tall and narrow and thick: the stories are long, the design elegant. The narratives of Six take the reader deep into the detail of the material; those of Captives rely on readers to assimilate evidence and to construct narratives in their imaginations. These are books as handsome cultural objects.
The third collection is Cracking the Spine (Spineless Wonders), edited by Julie Chevalier and Bronwyn Mehan – an elasticcollection from ten writers, with essays explaining how the stories were written. Paperback shape, full of surprises.
Georgia Blain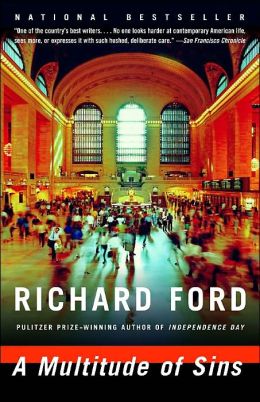 Tegan Bennett Daylight's stories are the kind of short stories I love – small, perfect 'novels' that are always satisfying, but never neat. So much lurks outside the frame. In 'J'aime Rose', published in Kim Scott's The Best Australian Stories 2013 (Black Inc., 2/14), it is the brief period of awkward adolescence that passes and yet shapes us.
Middle-aged betrayals, regret, and resignation seep through the stories in Richard Ford's A Multitude of Sins (Vintage). My favourite is 'Abyss'. Who else but Ford would dare to throw a character off a cliff and do it so well?
Amy Bloom's stories show us how rich, unconventional, and eccentric we can be. In particular, 'Love is Not a Pie', from Come to Me (Macmillan), is a joyous tale of a love that does not fit the mould.

Maxine Beneba Clarke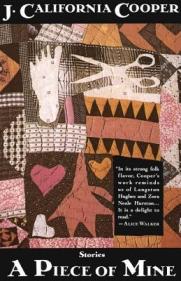 The best short story collection I've read is a tiny book that packs a punch: J. California Cooper's A Piece of Mine (Anchor Books). The voices of the African-American author's motley crew of neighbourhood familiarssing off the page, no matter their predicament. She handles voice and sorrow like no other writer. When the characters in this collection speak, you hear their histories.
A close second is Tracy Chapman's self-titled album (Elektra/Asylum Records). It is well disguised as a record, but it is also micro-fiction at its best. 'Fast Car' nails the cycle of poverty and the universal search for upward mobility with bittersweet precision.
Closer to home, Tony Birch's The Promise (University of Queensland Press, 5/14) has confirmed his reputation as Australia's short fiction master, and Nic Low's début collection Arms Race is wryly amusing, thematically fearless, and has left me hopeful and excited for the future of Australian short fiction.
Susan Midalia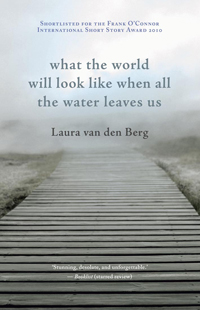 The stories in Laura van den Berg's first collection, what the world will look like when all the water leaves us (Scribe), are offbeat, tender, melancholy, and resonate with a sense of intense loneliness, vulnerability, and hope.
In his fourth collection, Tenth of December (Bloomsbury), George Saunders imaginatively surveys the inner lives of the isolated, damaged, and deranged. By turns mordantly funny and deeply affecting, the stories are particularly good on the psychic effects of capitalism and class aspiration.
I have also chosen two stories that have long stayed with me: Lorrie Moore's 'What is seized', which blends the elliptical and the operatic to reveal maternal love, ferocity, and madness; and Gail Jones's 'Modernity' a paratactic narrative about the advent of the cinema in Russia. Conceptually dense, linguistically virtuosic, and emotionally powerful, the story offers a bold new voice in Australia's literary culture.
Ryan O'Neill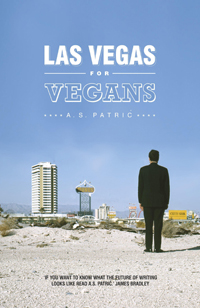 The Australian short story sometimes reminds me of Schrödinger's cat; depending on the moment you choose to look at it, it is either in rude health, or dead, with no state in between. Peeking at it now, I would say it is thriving.
Two outstanding collections published in this country in recent years are Las Vegas for Vegans by A.S. Patrić (Transit Lounge) and The Rest Is Weight by Jennifer Mills (University of Queensland Press, 11/12). Both writers adroitly avoid the feeling of 'sameness' that can mar even the best collections; their stories display virtuoso shifts in tone, setting, genre, and narration, and an awareness that realism is not the alpha and omega of literary style. Patrić and Mills are very different writers, but they share one remarkable quality: when you begin one of their stories, you never know how it will end. That is rare indeed.
Paddy O'Reilly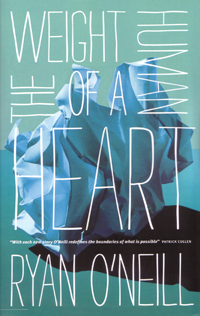 When I heard about Liam Davison's shocking death on Malaysia Airlines flight MH17, I recalled his story 'The Wetlands', which I read at university. It taught me much about the structural possibilities of story, about place and its power in text, and about the haunted watery landscape that I will always associate with his work. Vale.
Among the many notable collections by new writers in this golden age of the short story in Australia, Josephine Rowe's Tarcutta Wake (University of Queensland Press, 11/12) is distinctive, luminous, unforgettable. The Rest Is Weight by Jennifer Mills sweeps across the world of here, there, and beyond with lyrical acuity. Ryan O'Neill's The Weight of a Human Heart (Black Inc.) plays with form yet also demonstrates mastery of traditional narrative.
Readers would also do well to subscribe to the online magazine Review of Australian Fiction, which publishes two stories each fortnight – an established writer paired with an emerging writer.
Chris Somerville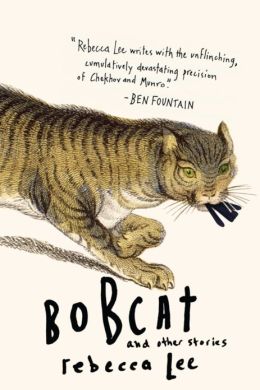 Although the stories in Rebecca Lee's collection Bobcat (Text Publishing) aren't connected, they belong together and her narrators all possess an estranged bemusement as they navigate their, admittedly similar, worlds of university campuses and dinner parties. In the end, it is an endearing work that never sacrifices narrative strength to bring you a message.
Luke Carman's An Elegant Young Man (Giramondo, 2/14) is one of the best books I have ever read, and manages the rare occurrence in short fiction of actually being funny. Set in Sydney's inner-west, with the stories revolving around a fictionalised Luke Carman, the voice is fine-tuned and exquisite, and it is rare to find a book that is so enjoyable, energetic, and ultimately heartfelt.
Maria Takolander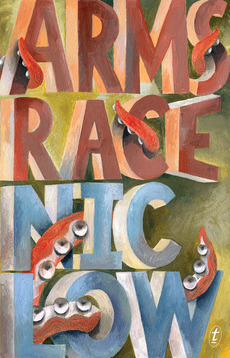 I like stories that challenge illusions. The excruciating and hilarious satires of the US writer Lydia Davis are a favourite. Read The Collected Stories of Lydia Davis (Penguin), if you dare. You might just recognise yourself in the pathetic psychological games that her characters play in their most intimate relationships with spouses, friends, parents, children.
The New Zealand–Australian writer Nic Low's Arms Race is similarly mischievous, although while Davis's stories are claustrophobically focused on the personal, Low targets the political. He provokes his readers with visions of speculative futures that are always about the present. What would it be like if indigenous Australians started a mining operation at the Shrine of Remembrance? The US writer Rebecca Lee's Bobcat (Text Publishing) is something else altogether, written in the rapturous language of a lyric poet, but also with humour. Lee reminds us that there is great beauty, sometimes despite our ugliness.