The Successor: The high-stakes life of Lachlan Murdoch by Paddy Manning
Black Inc., $34.99 pb, 346 pp
Biography
Dual focus
The life of Lachlan Murdoch
In the 1990s, seeing a 'hot-red weapon' of a motorbike being ridden into the News Corp car park in Sydney, journalist Paddy Manning could not help but ask, 'What's that?' Still wearing his helmet, the rider answered that the bike was an MV Agusta – at which point Manning realised he had yelled at Lachlan Murdoch.
This encounter, described in the acknowledgments of The Successor, hints at the dual focus of the book. Yes, it's a biography of Lachlan Murdoch, but Manning's eye, now as then, is drawn more to the noisy, barely tamed vehicle that Murdoch oversees. In the United States, Fox Corporation is regularly accused of coarsening public debate, fuelling the rise of Donald Trump, and promoting conspiracy theories about Covid-19, immigration, election integrity, and more besides. In Australia, News Corp is well known for its newspaper dominance, its clear ideological bent and willingness to bully, and its indulgence of discredited theories and arguments on issues ranging from climate change to gender and sexuality. Knowing how and why Fox and News Corp operate as they do is important; so too is knowing what their futures might be under a man whose life, dramatically speaking, has reached its crucial third act.
Lachlan Murdoch is the third mogul for whom Manning has played Boswell; he is also the third subject to have refused him cooperation. Eternally undeterred, Manning annexes press clippings domestic and international, mines existing biographies and histories for insight, and – most acutely, in this book as in those on Nathan Tinkler (2013) and Malcolm Turnbull (2015) – extracts from business filings and disclosures the information necessary to illuminate his subject's commercial dealings. He supplements all this with copious interviews, on the record and off. The result is pacy and illuminating, if more distant than one would like and padded by gossip column-style detail and pocked with cliché (on one page alone, Lachlan is 'paddling hard' only to be set adrift 'in limbo'; then, he 'rolled up his sleeves' and, despite just 'keeping the seat warm', made 'some big calls', the first of which was a plain bit of 'management 101'). As the first biography of a figure exercising significant influence, it is a valiant effort, especially with a figure who has remained enigmatic and silent where possible.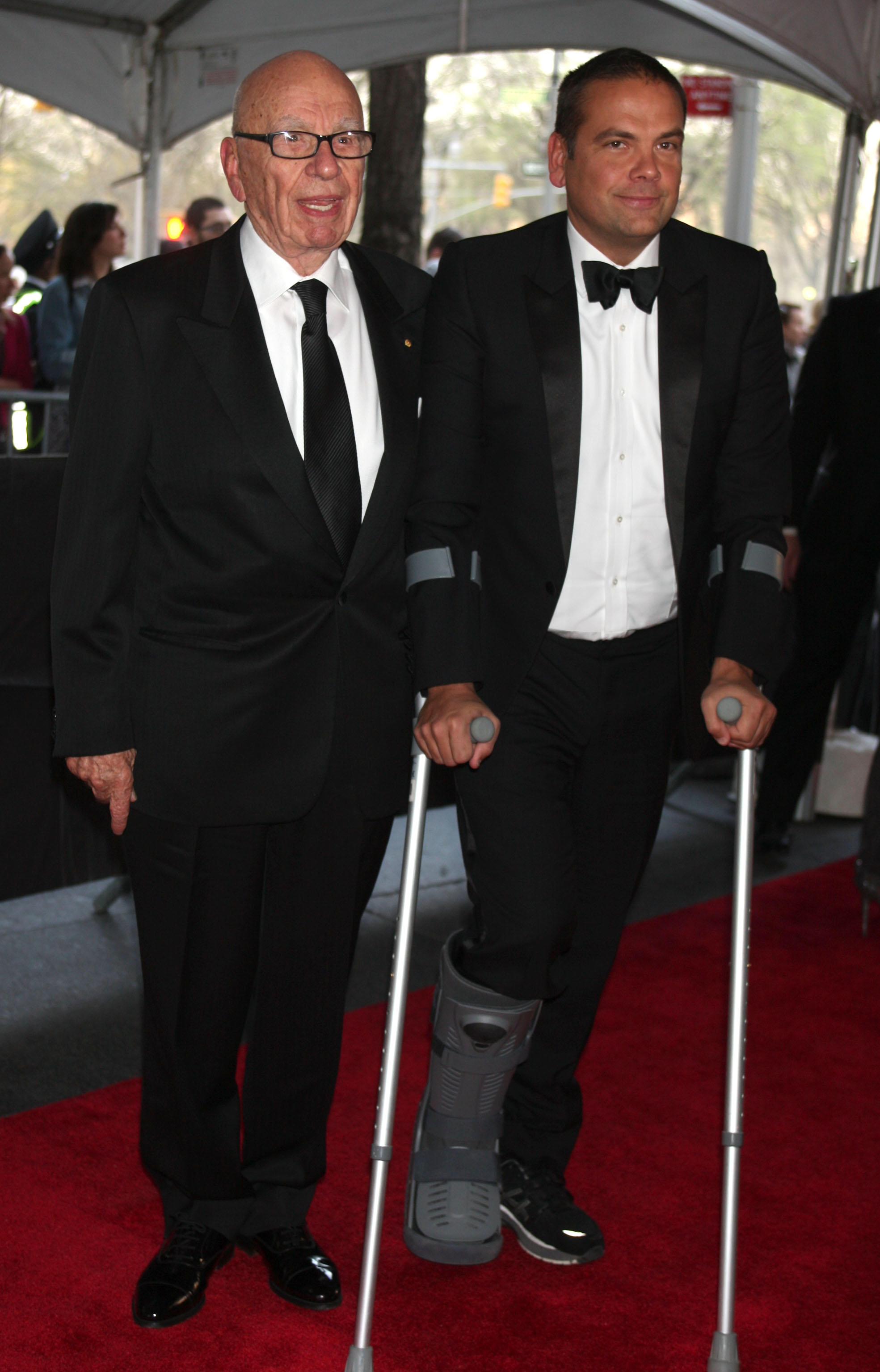 Rupert and Lachlan Murdoch at the 2015 Time 100 Gala in New York (WENN Rights Ltd/Alamy)
Continue reading for only $10 per month. Subscribe and gain full access to Australian Book Review. Already a subscriber? Sign in. If you need assistance, feel free to contact us.