Rose: The extraordinary voyage of Rose de Freycinet, the stowaway who sailed around the world for love by Suzanne Falkiner
ABC Books, $34.99 pb, 404 pp
Biography
From France to Shark Bay
The voyage of Rose and Louis de Freycinet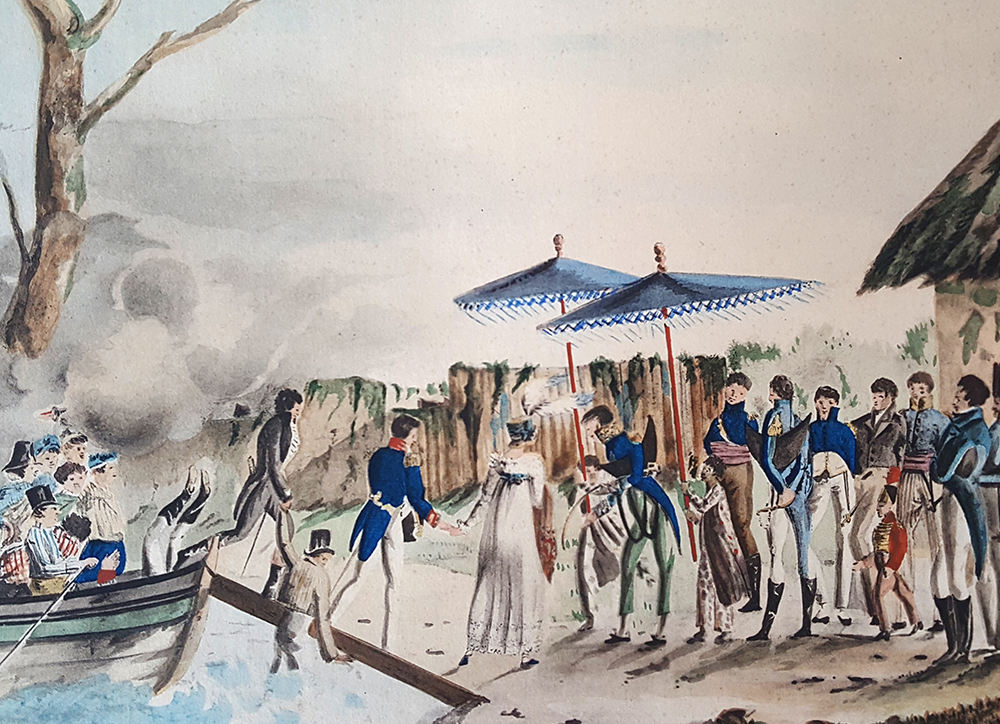 The great age of sail – of European exploration and colonisation – is typically depicted as trenchantly masculine, with the only 'women' being unpredictable ships and the sea itself. Women have traditionally been considered bad luck, distracting, or not tough enough for life at sea. Nonetheless, historical research is increasingly revealing that many women played active roles at sea, as commanders, companions, and crew – from the gundecks of Trafalgar, to the topmasts of the American merchant navy, to the French voyages of discovery to the Indo-Pacific and Australia.
Despite being banned on French naval ships, women travelled with many French expeditions around the end of the eighteenth century, often disguised as men. The first woman known to circumnavigate the world, Jeanne Barret, sailed as the naturalist's assistant on the Bougainville voyage. Fourteen-year-old Louison Seguin sailed to the sub-Antarctic islands on the Kerguelen expedition. Louise Girardin disguised herself as a steward to serve on D'Entrecasteaux's voyage, while former convict Mary Beckwith escaped from Australia to Mauritius with Nicolas Baudin.
Continue reading for only $10 per month. Subscribe and gain full access to Australian Book Review. Already a subscriber? Sign in. If you need assistance, feel free to contact us.