If Then: How one data company invented the future by Jill Lepore
John Murray, $32.99 pb, 427 pp
Society
Creating a People Machine
The menace of Simulmatics
Long before Amazon, Twitter, and Facebook, a company called Simulmatics Corporation sought to predict and control human behaviour through the analysis of big data. If Then tells the story of that company, from its humble beginnings in a tiny office on Madison Avenue to the hallways of political power in Washington, DC.
The story starts and ends with Ed Greenfield. Greenfield was an adman, businessman, and early adopter of new technology. An optimist might regard him as an entrepreneur in the vein of Bill Gates. A cynic might call him a huckster, a Hollywood-style conman whose life seems almost too bizarre to be true, until you see the closing credits read: 'Based on a true story'.
Continue reading for only $2.50 per week. Subscribe and gain full access to Australian Book Review. Already a subscriber? Sign in. If you need assistance, feel free to contact us.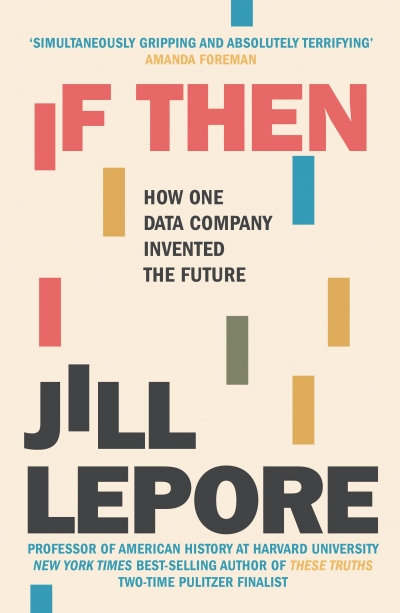 If Then: How one data company invented the future
by Jill Lepore
John Murray, $32.99 pb, 427 pp