The International Brigades: Fascism, freedom and the Spanish Civil War by Giles Tremlett
Bloomsbury, $35.99 hb, 720 pp
History
The dry run
A brilliant study of folly and ambition
The participation of the International Brigades in the Spanish Civil War, from 1936 to 1939, was a great but overwhelmingly tragic adventure. According to Geoffrey Cox, an enthusiastic young journalist from New Zealand in Madrid at the time, it was 'the most truly international army the world has seen since the Crusades'. Romance, bravery, and sacrifice were combined with bastardry, suffering, and humiliation, marred by often lazy and amateurish tactics, including the fatal notion that military discipline was a form of 'class oppression'. Giles Tremlett's richly documented new account overflows with exhilaration and alcohol, along with sabotage, treachery, and utter disorganisation. Perhaps it was the very failure of this romantic intervention that has encouraged, over the decades, a rose-tinted vision: a history, in effect, written by the losers.
Tremlett, for two decades a Madrid-based correspondent for the Guardian and Economist, and author of three books on Spanish history, has written his most ambitious work to date. The International Brigades is a monumental piece of research and synthesis. While there have been more than 2,000 books on the International Brigades, many of them have focused on specific nationalities, military units, or geographic locations. It is more than four decades since a broad overview has appeared in English. Tremlett's timing is perfect: he has been able to access Soviet archives that were unavailable to previous researchers, and he writes as the last survivors of that time are passing away.
Continue reading for only $2.50 per week. Subscribe and gain full access to Australian Book Review. Already a subscriber? Sign in. If you need assistance, feel free to contact us.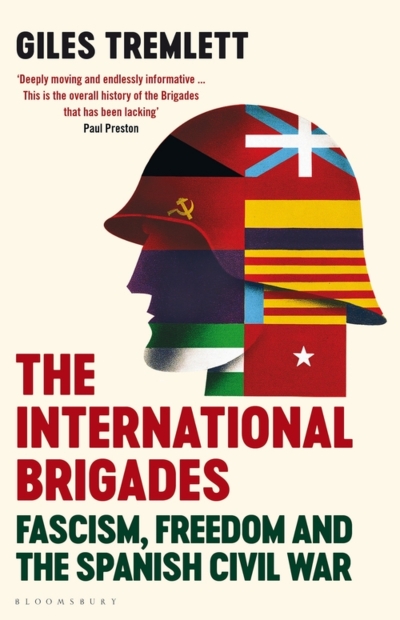 The International Brigades: Fascism, freedom and the Spanish Civil War
by Giles Tremlett
Bloomsbury, $35.99 hb, 720 pp