The Last Million: Europe's displaced persons from World War to Cold War by David Nasaw
Allen Lane, $61.99 hb, 666 pp
History
Knotty problems
An examination of Europe's displaced persons
This is a book in the expansive American tradition of long, well-researched historical works on political topics with broad appeal, written in an accessible style for a popular audience. David Nasaw has not previously worked on displaced persons, but he is the author of several big biographies, most recently of political patriarch Joseph P. Kennedy.
If you are interested in displaced persons because you happen to have a Polish grandfather or Latvian grandmother who came to Australia from the DP camps in Europe after World War II, don't expect too much from this book. Nasaw's real interest is not in DPs as a whole, but rather in the minority of DPs who were Jewish, in the first place, and ended up in the United States, in the second. On behalf of your Latvian grandmother, you might even find yourself slightly offended by the book, whose central theme is the (overt) anti-communism and (covert) anti-Semitism that underpinned arguments by some influential leaders in the US Congress to limit the entry of Jewish DPs while simultaneously welcoming the immigration of DPs from the Baltic states, against whom supporters of Jewish immigration made counter-allegations of Nazi collaboration. Nasaw dismisses out of hand the charges of communism made against the Jewish DPs, but gives many examples of Latvian and Lithuanian DPs who, decades later, would be deported from the United States for war crimes, perhaps unintentionally leaving the impression that Baltic DPs – many of whom voluntarily left their countries in the northern autumn of 1944, as the German occupiers were retreating to the west and the Soviet occupiers were arriving from the east – were collaborators as a group.
Continue reading for only $2.50 per week. Subscribe and gain full access to Australian Book Review. Already a subscriber? Sign in. If you need assistance, feel free to contact us.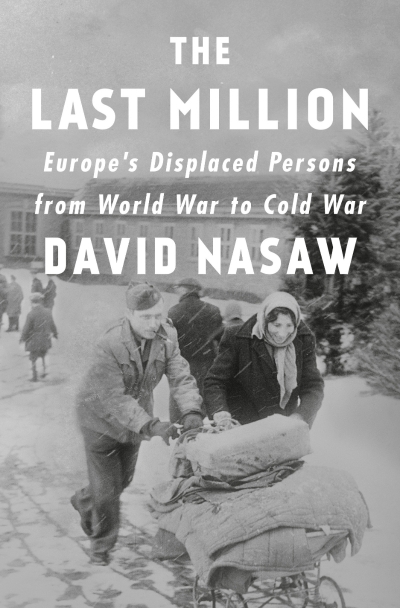 The Last Million: Europe's displaced persons from World War to Cold War
by David Nasaw
Allen Lane, $61.99 hb, 666 pp