A Secret Australia: Revealed by the WikiLeaks exposés edited by Felicity Ruby and Peter Cronau
Monash University Publishing, $29.95 pb, 255 pp
Politics
An 'unworkable shitshow'
The collective betrayal of Julian Assange
At the time of writing, Julian Assange – an Australian citizen – is detained at Her Majesty's Prison Belmarsh in Thamesmead on the outskirts of London. Belmarsh is a high-security facility; Assange's fellow inmates are terrorists, murderers, and rapists. The WikiLeaks founder is being held in solitary confinement, permitted out of his cell for just one hour each day. His crime? Assange is awaiting the outcome of extradition proceedings, in relation to charges brought against him by the US government. In 2019, he was indicted on one count of computer hacking and seventeen counts of violating the Espionage Act (1917) for his role in obtaining and publishing military and diplomatic documents in 2010.
It is an understatement to say that Assange is a divisive figure. He was widely lauded when WikiLeaks first gained global recognition for the 2010 publication of a video labelled 'Collateral Murder', which showed an American attack helicopter murdering Iraqi civilians. He subsequently helped international media outlets, including the Guardian, The New York Times, and The Sydney Morning Herald, publish major revelations about diplomatic relations and state-sponsored wrongdoing. Assange retains a loyal following of supporters.
Continue reading for only $2.50 per week. Subscribe and gain full access to Australian Book Review. Already a subscriber? Sign in. If you need assistance, feel free to contact us.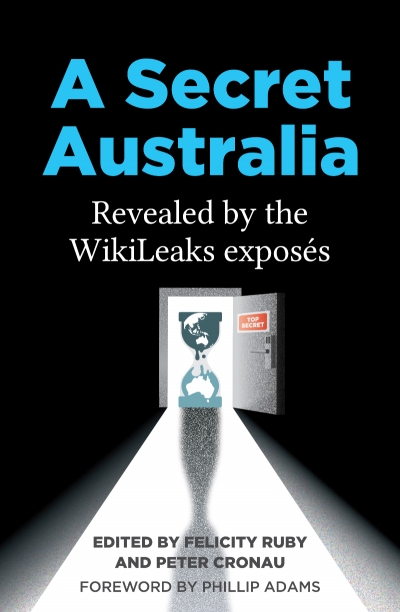 A Secret Australia: Revealed by the WikiLeaks exposés
edited by Felicity Ruby and Peter Cronau
Monash University Publishing, $29.95 pb, 255 pp