A Passage North by Anuk Arudpragasam
Granta, $29.99 hb, 304 pp
Fiction
Memory shrines
Anuk Arudpragasam's elegant political novel amid Sri Lanka's civil war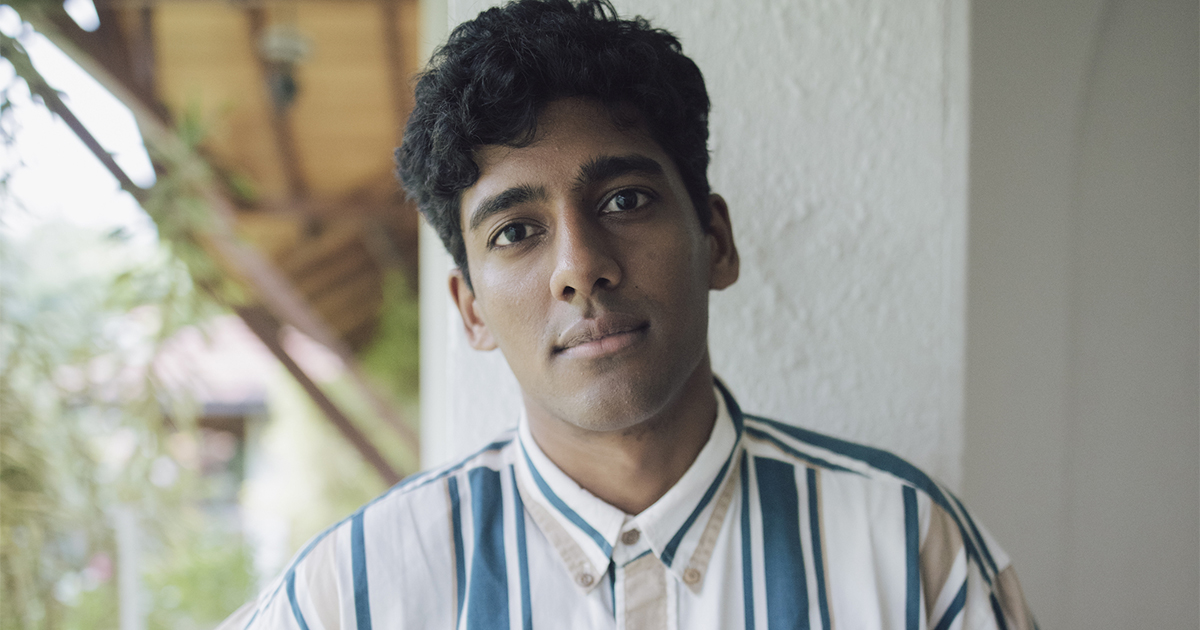 One year after Sri Lanka's civil war ended in 2009, my family travelled to the city of Jaffna after the main highway leading to the country's north reopened to tourists. Driving up the narrow, two-lane road as it became progressively bumpier, the busy towns, Buddhist temples, and green rice paddy fields of the central region gave way to scrubland sparsely broken up by army checkpoints, villages with ruined buildings dotted with bullet holes, and small roadside stores in front of which sat people whose eyes followed our van with a mixture of curiosity and suspicion. We were met by the same enquiring eyes when we reached Jaffna, a port city whose temples and institutional buildings are marked by Hindu and colonial Portuguese architectural styles, respectively. Jaffna's population differs culturally and linguistically from its neighbours in the southern provinces of the island, where my family originates. Essentially, we had landed in a foreign country.
The region known as Tamil Eelam sits on the island nation's brow; its borders begin from just above the ancient Buddhist kingdom of Anuradhapura and extend northwards to Sakkotai Cape, with two slender tracts of land reaching down along the eastern and western coasts. However, Tamil Eelam does not really exist, at least not according to Sinhalese-Buddhist nationalists and the Sri Lankan government, which, since the war's brutal conclusion, have been systematically removing shrines to LTTE (Liberation Tigers of Tamil Eelam) fighters and desecrating the burial places of their fallen, obliterating and building over all traces of the separatist movement that engaged in a decades-long campaign to create (by whatever means deemed necessary) a separate homeland. For the Tamil civilians left behind in Sri Lanka and scattered across the globe in diasporas, scarred physically and mentally by the incessant shelling, shooting, and pillaging of the Sri Lankan army (the United Nations estimates that 40,000 civilians were killed during the final phase), there are few landmarks remaining that commemorate their pursuit of independence, let alone reignite the separatist movement. As Anuk Arudpragasam writes in A Passage North, without these markers 'memory had to be cultivated consciously and deliberately'. Through his elegant and political novel, he memorialises the Tamil lives senselessly lost in the civil war and its reverberations.
The novel's narrator, Krishan, is a young, middle-class Tamil-Sri Lankan who works for an NGO and lives in Colombo with his mother and his infirm grandmother. Appamma, as the latter is known, is aided by her caretaker Rani, a bereaved mother who has lost two sons in the war. As he doesn't directly share the traumatic experiences of his people in the north, Krishan immerses himself in accounts shared online by witnesses and survivors of the carnage in the final days of the civil war, the countless atrocities committed by the government forces.
The story begins with a phone call from Rani's village informing Krishan that his grandmother's caretaker has died from a broken neck caused by a fall. Compelled to find out whether her death was accidental or intentional, Krishan decides to attend the funeral. The same day, he receives a letter from his ex-lover Anjum; on his journey by train to Rani's village, he reflects on his time with Anjum, and how the lives of his people are inextricably tied to trauma, loss, and a longing for something; whether that's justice or a conscious or unconscious obliteration of self.
Shortlisted for the 2021 Booker Prize, A Passage North is Arudpragasam's second novel. The first, The Story of a Brief Marriage (2016), was a visceral study of survival told from the unfolding perspective of a Tamil civilian in the final days of the civil war. The new novel, broader in scope, hews more closely to the author's own experiences as a Colombo-born Tamil person burdened by survivor's guilt.
Arudpragasam avoids direct dialogue and overly detailed descriptions of places in favour of a flowing, meditative prose that draws on Krishan's recollections, recent Tamil histories, and classical texts – the story of Poosal who builds a grand temple to Siva in his mind (a 'memory palace'), from the twelfth-century epic Periya Purānam, and Kālidāsa's fourth-century elegiac Sanskrit poem Meghadūta (The Cloud Messenger), to name two – to explore the many facets of loss and yearning felt by Tamil survivors. Like Poosal, the reader is left to mentally construct the physical landscapes through which Krishnan moves, while the author provides a macroscopic view of the war and its aftermath in engaging, Proustian digressions.
Arudpragasam is equally adept at writing domestic scenes, from the ritual of buying and smoking cigarettes, to flirtations with lovers and confrontations with other males, to observations on Appamma's slow decline and her childlike stubbornness. Originally, Arudpragasam set out to write an account of a young man's relationship to his dying grandmother, but he found that he couldn't prevent the war from seeping in. The musings on Appamma's senescence, and Rani's sleepwalking into the arms of death after personal tragedy, contextualise the precarity of life in postcolonial Sri Lanka
perhaps because of the frequency of sudden and violent death in the country in which [Krishan] was born, he'd never really stopped to consider the fact that people could also die slowly … for most people in most places, even Sri Lanka, death was a process that began decades before the heart stopped beating.
Hinted at in The Story of a Brief Marriage and greatly enlarged in A Passage North, the ruminations on death and insurmountable grief are counterbalanced with rich, sensual descriptions of Krishan and Anjum's sexual interactions and the indescribable feelings of attachment and fear of abandonment one can develop early in a relationship.
Works like Arudpragasam's and those of other diasporic Tamil writers give voice to the dead and dismembered, and unearth hitherto buried stories. In an age of activist journalism, the truism that 'history is written by the victors' is being challenged. Never mawkish or clichéd, Krishan's short journey by rail is impelled by mystery, sexuality, and a quiet, clear-eyed rage.