Interview
An interview with Kent MacCarter
by Australian Book Review
•
Kent MacCarter is publisher of Cordite Books and managing editor of Cordite Poetry Review. He is author of three poetry collections: In the Hungry Middle of Here (Transit Lounge, 2009), Sputnik's Cousin (Transit Lounge, 2014) and California Sweet (Five Islands Press, 2018).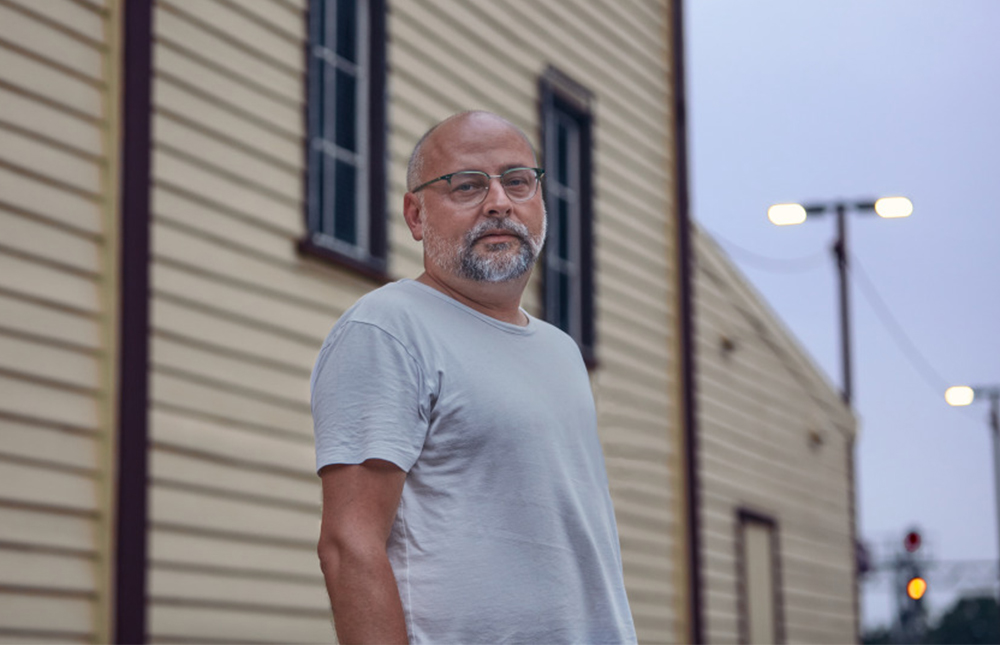 Kent MacCarter (photograph by Tim Grey)
What was your pathway to publishing?
In the waning days of the Italian lira, I accidentally left a new velvet jacket – pockets stuffed with an early mobile and gobs of cash – in a café in Florence, en route to pay school tuition. 1999. Gone. That forced me to return to Santa Fe, then to Chicago where a friend shoehorned me into a role at the University of Chicago Press. There I dabbled in poetry with Thom Gunn and Mark Strand, and in abstractions with Robert von Hallberg and Julia Kristeva. Initial glimmers. I headed to Melbourne to hopscotch my finance degrees with an English gong with Tony Birch and Chris Wallace-Crabbe. I worked for Thomson Learning and Curriculum Press and was treasurer of Small Press Network. In 2010, I became managing editor of Cordite Poetry Review. I started Cordite Books in 2015.
Continue reading for only $10 per month. Subscribe and gain full access to Australian Book Review. Already a subscriber? Sign in. If you need assistance, feel free to contact us.