Summertime: Reflections on a vanishing future by Danielle Celermajer
Hamish Hamilton, $24.99 pb, 208 pp
Environmental Studies
Looking away
Balancing horror and hope amid a changing climate
It's an achievement to write about the climate crisis – and the resulting increase in Australian firestorms – without having people turn away to avoid their mounting ecological unease. Despite experiencing the Black Saturday bushfires of 2009 directly, I too am guilty of looking away. It's easier that way. Danielle Celermajer, however, excels at both holding our attention and holding us to account, balancing the horror and hope of not-so-natural disasters, specifically extreme Australian bushfires, in her new book of narrative non-fiction, Summertime.
Summertime's understated prose documents Celermajer's own account of the 2019–20 Black Summer bushfires (the most extensive in Australian history) and the colourless aftermath. Many will remember the thick Betadine-coloured smoke; the viral footage of a single koala, charred and wailing; the burnt feathers washed up on Mallacoota's ashy beaches.
Continue reading for only $2.50 per week. Subscribe and gain full access to Australian Book Review. Already a subscriber? Sign in. If you need assistance, feel free to contact us.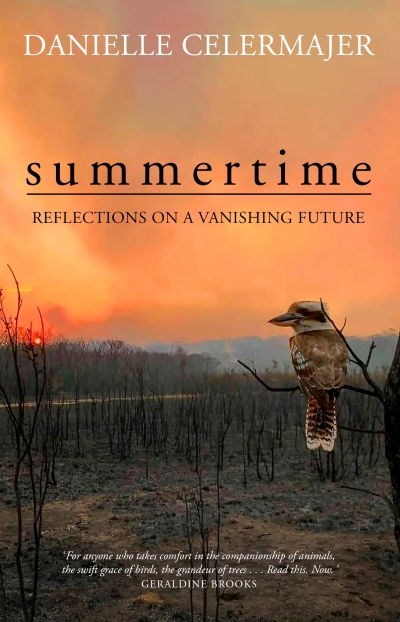 Summertime: Reflections on a vanishing future
by Danielle Celermajer
Hamish Hamilton, $24.99 pb, 208 pp