The Climate Cure: Solving the climate emergency in the era of Covid-19 by Tim Flannery
Text Publishing, $24.99 pb, 205 pp
Environmental Studies
Narrow window of opportunity
Tim Flannery's road map to save the planet
The Climate Cure should have been on every Australian federal politician's Christmas list. As Tim Flannery explains, our federal politicians, stymied by Coalition climate change denialists and the fossil fuel lobby, have failed the climate challenge of the past two decades, so that we have 'sleepwalked deep into the world that exists just seconds before the climate clock strikes a catastrophic midnight'. But 'at the last moment, between megafires and Covid-19, governments are at last getting serious about the business of governance'.
Perhaps no other Australian is better equipped than Tim Flannery to define the immense challenges of the climate crisis or to propose a cure that might work. Flannery combines scientific understanding with political nous forged over many years of engagement in national and international climate politics. Just as important, his prose is crystal clear about the nature and extent of both catastrophe and cure. I have not read a better explanation of the difference between 'clean' and 'dirty' hydrogen energy (dirty hydrogen is generated using fossil fuels and thus contributes to the problem it is meant to solve) or of the different options for 'drawdown' (atmospheric CO2 removal).
Continue reading for only $2.50 per week. Subscribe and gain full access to Australian Book Review. Already a subscriber? Sign in. If you need assistance, feel free to contact us.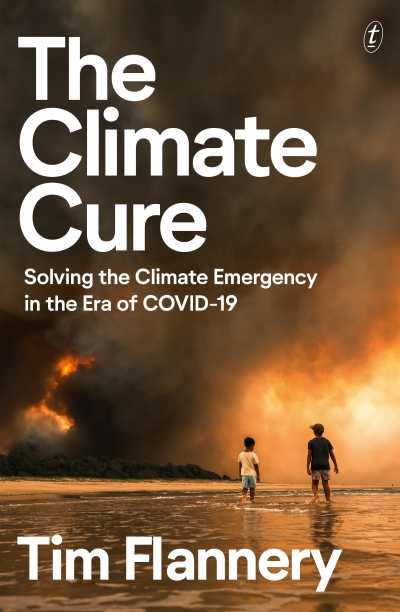 The Climate Cure: Solving the climate emergency in the era of Covid-19
by Tim Flannery
Text Publishing, $24.99 pb, 205 pp