Truth Is Trouble: The strange case of Israel Folau or how free speech became so complicated by Malcolm Knox
Simon & Schuster, $32.99 pb, 262 pp
Society
'Hell awaits you!'
The complex case of Israel Folau
Late January 2021 brought a moment of anger and anguish for many liberal Australians. Margaret Court, the erstwhile tennis champion turned Pentecostal Christian preacher, had just received Australia's top honour. Court may have won more grand slam tournaments than any other player, but her record cannot erase a history of derogatory comments about gay and transgender Australians. And yet, I wonder if most Australians didn't just mentally check out of this latest chapter in a thirty-year kulturkampf over sexual identity. This is a country increasingly willing to live and let live – but not obsess – over such matters.
Less than two years earlier, another top athlete had brought the debate over faith and free speech to its apogee. Most of us seemed to accept that we should agree to disagree.
Continue reading for only $2.50 per week. Subscribe and gain full access to Australian Book Review. Already a subscriber? Sign in. If you need assistance, feel free to contact us.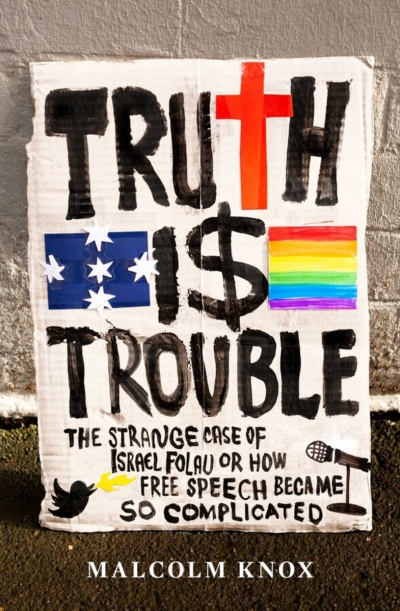 Truth Is Trouble: The strange case of Israel Folau or how free speech became so complicated
by Malcolm Knox
Simon & Schuster, $32.99 pb, 262 pp