A Place for Everything: The curious history of alphabetical order by Judith Flanders
Picador $34.99 hb, 368 pp
Language
A Place for Everything: The curious history of alphabetical order
by Judith Flanders
In the early nineteenth century, Sequoyah, a Cherokee man living in Alabama, developed a fundamentally new system of writing Cherokee, which had until then not been a written language. Sequoyah's system – properly a syllabary rather than an alphabet, in that it represents the eighty-five syllables used in Cherokee – is fascinating, innovative, and remains in use today. But in what order did those fabulous syllables go? Sequoyah provided a chart, but the missionary Samuel Worcester quickly rearranged it to suit English alphabetic order. Language was power, and 'alphabetic order' proved not to be neutral.
These thoughts come to mind while reading social historian Judith Flanders' new book, A Place for Everything, in which she explores the development and dominance of alphabetic order in Western Europe and the United States from the medieval period to the twenty-first century. Flanders organises her book alphabetically (A is for …, B is for …, and so on), but jumps from I (index cards) to Y (Y2K) for a sort of epilogue on the twilight of the alphabet.
Continue reading for only $2.50 per week. Subscribe and gain full access to Australian Book Review. Already a subscriber? Sign in. If you need assistance, feel free to contact us.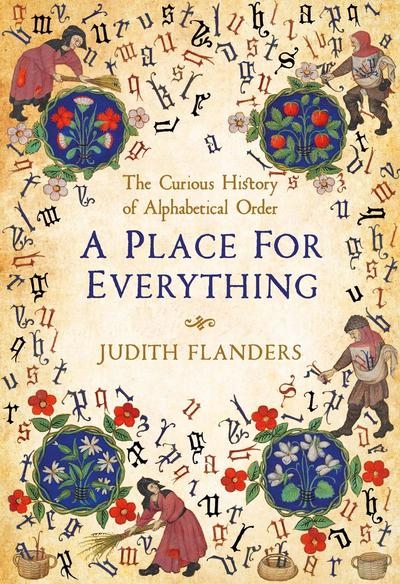 A Place for Everything: The curious history of alphabetical order
by Judith Flanders
Picador $34.99 hb, 368 pp