Paul Kelly: The man, the music and the life in-between by Stuart Coupe
Hachette Australia, $32.99 pb, 343 pp
Biography
Paul Kelly: The man, the music and the life in-between
by Stuart Coupe
The voice on the car radio was not immediately recognisable, nor was the song familiar to me. There was just a smoky laid-back piano and someone singing a song that sounded as though it was from the 1940s: 'Young lovers, young lovers …' I thought the voice, whomever it belonged to, had a real musicality in it, a precision of pitch and phrasing in tandem with a kind of liquid sweetness.
I had not attended closely enough to every phase of Paul Kelly's forty-year musical career to recognise the song, but suddenly, five or six bars in, there was the plangent, nasal, almost metallic, and immediately recognisable sound that has always distinguished his voice. I remembered having noticed that musicality the next day when I read in Stuart Coupe's extensively researched and frequently entertaining account of Paul Kelly's life to date that Michael Gudinski, overlord of Australian popular music in the 1980s, had been reluctant back then to sign Kelly to Mushroom Records. 'I knew he had the potential of being a great songwriter,' Gudinski recalls. 'But I thought he couldn't sing.'
Continue reading for only $2.50 per week. Subscribe and gain full access to Australian Book Review. Already a subscriber? Sign in. If you need assistance, feel free to contact us.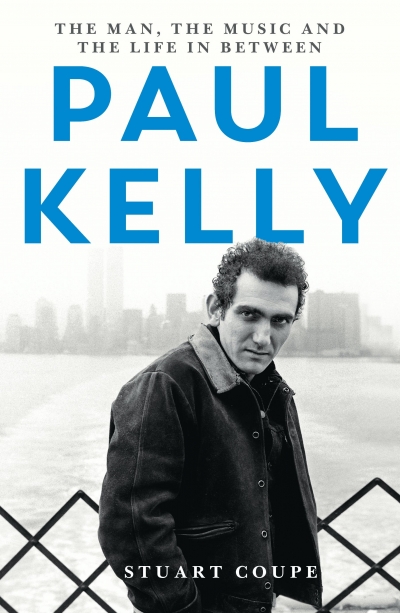 Paul Kelly: The man, the music and the life in-between
by Stuart Coupe
Hachette Australia, $32.99 pb, 343 pp