Under the Rainbow: The life and times of E.W. Cole by Richard Broinowski
Miegunyah Press, $44.99 hb, 319 pp
Biography
Under the Rainbow: The life and times of E.W. Cole
by Richard Broinowski
Melburnians above a certain age will remember Coles in Bourke Street. Unknown to most of them, it stood on the site of another Coles, Cole's Book Arcade, for half a century probably the most famous shop in Australia. Its founder, Edward William Cole, is now the subject of an engaging biography by Richard Broinowski.
E.W. Cole was born in Kent in rural poverty in 1832. His real father was unknown, and his stand-in father was transported to Van Diemen's Land for stealing a legendary handkerchief. (As fate would have it, both father and son would later be in Melbourne at the same time, unknown to each other.) Independent and enterprising, young Edward went to London and became a streetseller.
Continue reading for only $2.50 per week. Subscribe and gain full access to Australian Book Review. Already a subscriber? Sign in. If you need assistance, feel free to contact us.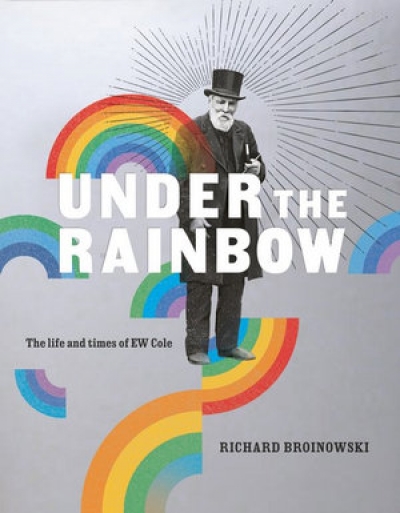 Under the Rainbow: The life and times of E.W. Cole
by Richard Broinowski
Miegunyah Press, $44.99 hb, 319 pp