Three wildly different Young Adult novels
These three Young Adult novels differ wildly in tone, execution – even their grasp on reality.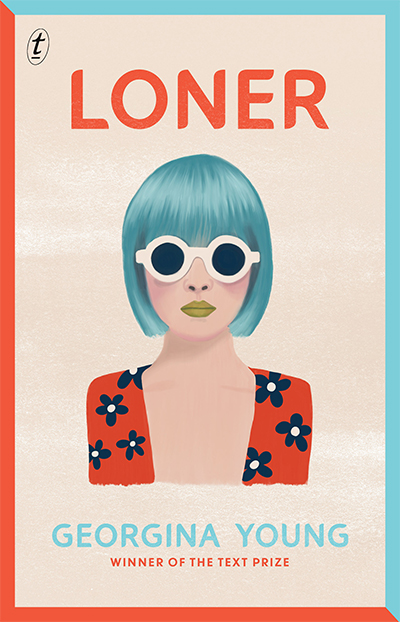 Loner by Georgina Young

Text Publishing, $24.99 pb, 256 pp

Buy this book
Georgina Young's début novel, Loner, won the Text Prize for an unpublished Young Adult manuscript in 2019, and was a deserving winner. Text has decided to market it as adult fiction, but it works well as a crossover novel. Her protagonist, twenty-year-old Lona (does not sound like loner!) Wallace is bookish, socially gauche, a virgin, and a self-declared weirdo. In many ways a typical Bildungsroman, Loner maps the convoluted path of an emerging adult uncertain about her future. Set in contemporary Melbourne, the book examines different ways of self-creation: with Lona moving out of home (and back again), falling in (and out of) love, and failing and succeeding in understanding what she wants to do with her life. She's a work in progress.
When her friend Tab takes a photo of her, it turns out blurry and unfocused, much like Lona herself. For a host of confused reasons, she has recently dropped out of university and now castigates herself for being 'unqualified and spineless'.
In the liminal world that is post-school but pre-career, Lona ekes out a precarious living in the gig economy, dwelling for a time in a share house where privacy is minimal. Trying to deduce the rules of adulthood, she wonders why working three part-time jobs is still not enough to secure a flat of her own.
Lona is a relatable and engaging character, socially maladroit but funny and spirited in spite of her desultory ways. It's not surprising that she's a fan of Daria, the 1990s animated character whose deadpan delivery and cynical outlook made her the poster girl for outcasts everywhere. Lona is similarly world-weary and sardonic, though it's hard to figure out if she is being sarcastic or not – 'sincerity never leaves her mouth fully intact'. Proudly defiant about her radioactive blue hair, a confrontational hue that's admired by the tweens in the skating rink where she works, she thinks, 'To all the girls who aren't brave enough. It's coming. The not giving a fuck.'
Loner canvasses the various dramas of friendship, romance, and family with insight and wry humour, and the secondary characters are skilfully drawn. That its twenty-five-year-old author is not much older than her wannabe rebel artist makes the book even more verisimilitudinous. Special mention should be made about the matter-of-fact and non-tokenistic handling of Lona's cross-cultural relationship with George, her Asian boyfriend.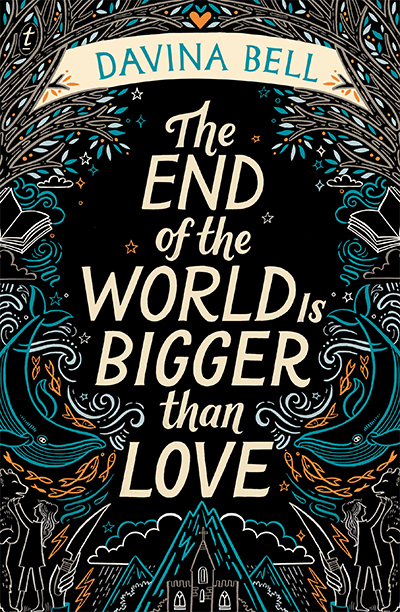 The End of the World Is Bigger Than Love by Davina Bell

Text Publishing, $19.99 pb, 288 pp

Buy this book
Davina Bell has written picture books and junior and middle-grade fiction, but her first Young Adult novel, The End of the World Is Bigger Than Love, is a shape-shifting effort that's hard to categorise. It's a beguiling and confusing blend of magic realism, fairytale, and dystopian trauma. Set some time in an otherworldly future when Antarctica has lost the last of its ice, the Amazon forest has been razed, Paris bombed out of existence, and there's a killing illness called 'The Greying', the book follows the musings of identical twin teenagers, Summer and Winter, who have been left to fend for themselves on a remote island after the disappearance of their father, a quasi-mad scientist/techno whiz. His top-secret work is said to affect 'the seas, the Earth's tilt, the shift of its axis, the turning of the world'. Holed up in a church with beds made out of communion cushions and subsisting on fancy canned food instead of having to eat the slurry that most of humanity is surviving on, the girls try to ride out the geopolitical disaster. The narrative is alternated by the sisters; both are unreliable witnesses as to what had happened, what is happening, and will happen.
The trans-seasonal twins while away the hours with their absent mother's classic and improving literature collection, books like The Diary of Anne Frank and Alice in Wonderland, and there are several moments where whimsy (a talking beached blue whale) interrupts a tale that's often morose and ponderous. Bell has created a detailed and evocative universe; The End of the World Is Bigger Than Love is darkly framed. There's a bear-like creature whose presence threatens to weaken the twin's tightness, and violence and death are never far away. Depending on your tolerance for surreal and amorphous storytelling, Bell's slipperiness can feel invigorating and inventive, or frustrating and evasive. That the title itself could easily be flipped around to read The End of Love Is Bigger Than The World is a measure of its open-ended nature.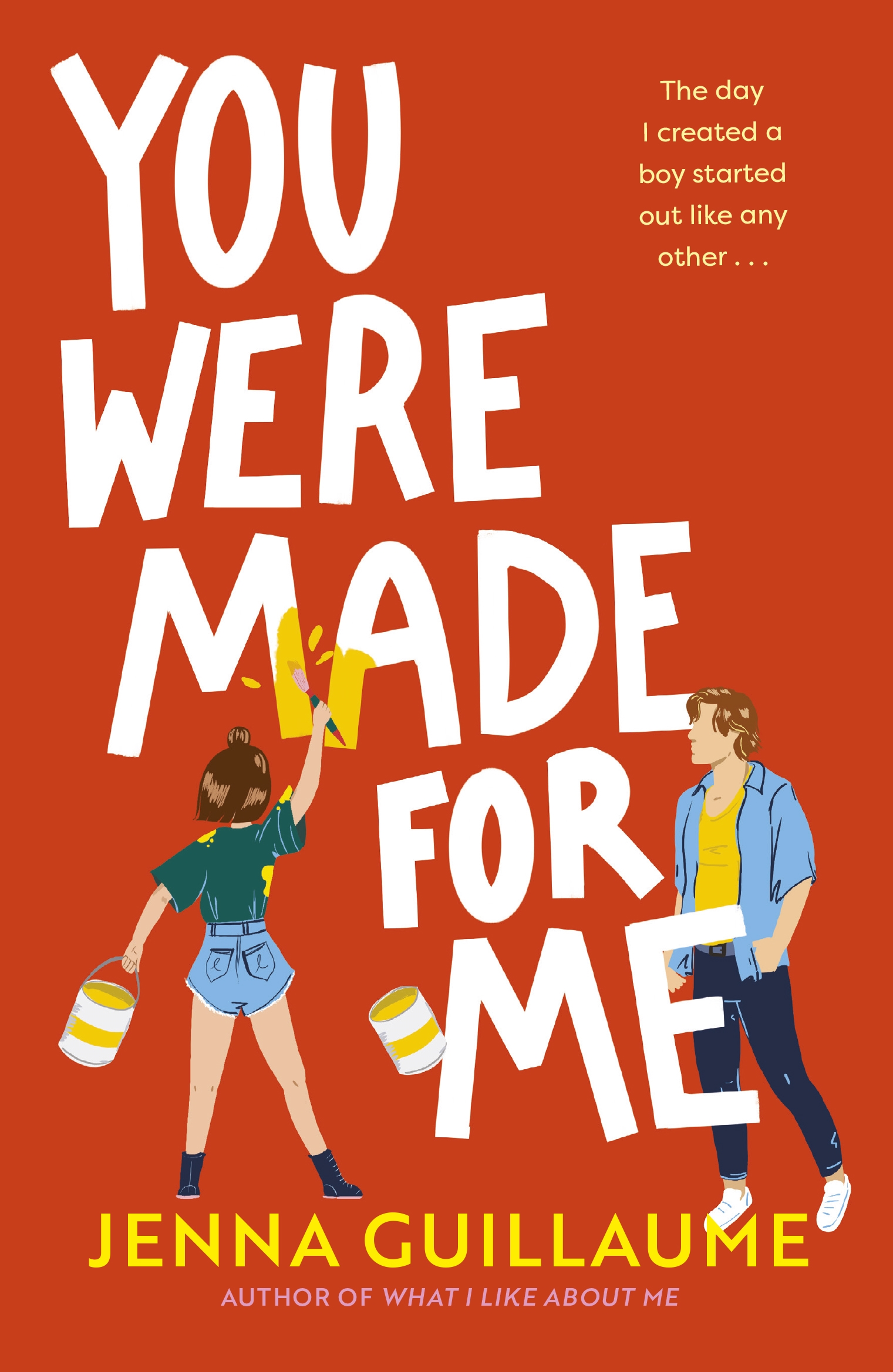 You Were Made for Me by Jenna Guillaume

Pan Macmillan, $17.99 pb, 328 pp

Buy this book
So, from post-apocalyptic despair to frothy silliness. Popculture journalist Jenna Guillaume's second novel, You Were Made for Me, is breezy and cheesy.
Sixteen-year-old Katie Camilleri, dreaming of a perfect boyfriend out of sheer boredom, decides to sculpt one herself. The magical recipe involves a hunk of clay and some contributing gloop delivered by an eyedropper from her friend Libby. After a stormy night, Katie awakes to see her creation has become a talking, walking, anatomically correct dreamboat (though missing a belly button – an oversight). He smoulders like 'a long-lost Hemsworth brother' with 'floppy hair that always sits just right. And eyes like the sky on a clear Summer's day.' He's ready-made to lavish attention upon her, but now that he's lying naked on her bed, what to do with this Ken doll?
Aside from the weird science that's never explained, Guillaume deploys every trope of the 1990s teenage rom-com: as well as competing love interests for our hopelessly insecure heroine, there's a pack of bitchy alpha girls to contend with ('the devil and her demon minions'), a formal school party, a falling out and subsequent rapprochement of besties, and the first and subsequent kisses for the lovelorn.
Narrated in the first person by Katie, with frequent interjections from Libby, the book plays for mortified laughs. Guy, the Pygmalion-cum-Frankenstein creation, has no agency and is happy to be ordered about, with Katie and her friends having to introduce him to the niceties of modern Australian life (including being taught fourteen different connotations of 'mate' and how to do a Tim Tam slam.)
In terms of themes, You Were Made For Me touches upon real life and cyberbullying as well as body image, racism, and parental loss.
For the most part, it's a light and predictable tale about adolescent romances wherein a chastened Katie duly learns about the deceptive allure of perfection.