Interview
Poet of the Month
An interview with Judith Bishop
Judith Bishop's second collection, Interval (UQP, 2018), won the 2019 Kenneth Slessor Prize and was shortlisted for the 2018 Melbourne Prize for Literature's Best Writing Award. Her poems have inspired many artworks, including music. Most recently, she has contributed a lyric to Andrew Ford's Red Dirt Hymns project. She has a new poem, 'Portraits of the Future'.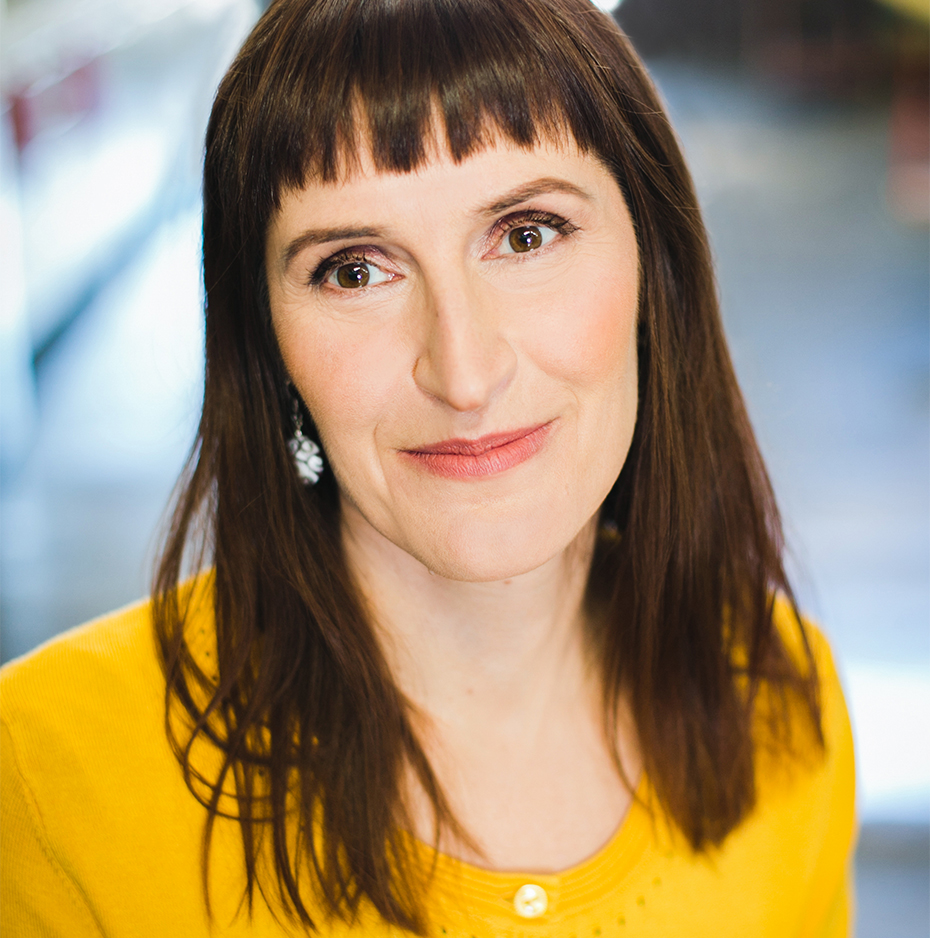 Which poets have most influenced you?
My teachers, direct and indirect: Sylvia Plath, Elizabeth Bishop, Emily Dickinson, Chris Wallace-Crabbe, Yves Bonnefoy, Robert Frost, D.H. Lawrence, Edwin Muir, Carl Phillips, Rainer Maria Rilke. Quite a number are men; but attunement isn't a conscious choice.
Are poems chiefly inspired or crafted?
All the craft I know won't bring a poem to life if inspiration is lacking. There has to be a moment of perception buried in it like a seed. Growing that seed, and discovering what kind of organism it will be, requires all the skill (craft, in both senses) I can muster.
What prompts a new poem?
A vague feeling of recognition, insight, and excitement. It's a kind of resonance – dimensions of experience coming together in a kiss.
What circumstances are ideal for writing poetry?
A pile of books of, and about, poetry; an otherwise clear desk; blue skies and sunshine; beautiful trees or a garden to look onto; warmth, and the absence of voices or noises other than birds.
Roughly how many drafts do you produce before 'finishing' a poem?
Very rarely, a poem comes almost complete. Even then I'll tinker. That could mean as many as twenty drafts. A typical poem will take fifty to seventy before it rings clear, without a false note, or a word that trips the tongue. Some drafts are minimal – one or two words. I save them all as Word documents and number them sequentially. That way, I can always go back to an earlier draft if I take a wrong turn.
Which poet would you most like to talk to – and why?
Robert Frost – we both love intonation and prosody and the myriad ways they work in a poem.
Do you have a favourite Australian poetry collection?
Chris Wallace-Crabbe's For Crying Out Loud (1990).
What do poets need most: solitude or a coterie?
I'm with Emily Dickinson: one friend whom I trust to share poems with suffices.
What have you learned from reviews of your work?
So much! I've been extraordinarily lucky with reviewers. Oliver Dennis wrote on Event in Antipodes: 'She views the whole of life – everything that has ever lived – as participants in the largest of conversations across time, the shared "event" of being alive' – a description that's as resonant for me personally as a line of poetry. A good reviewer crystallises and makes visible the facets of your work that matter most. This allows you to develop them further than you might otherwise have done.
If Plato allowed you to keep one poem or poetry collection in his Republic, what would it be?
Sylvia Plath's 'Black Rook in Rainy Weather'. I was introduced to Plath when I was sixteen. She wrote this poem at twenty-four. I told myself that if I could write something nearly as perfect as that by the age of twenty-four, I might yet be a poet. For me, it perfectly expresses our dialogue of love with the world – the real world of rooks and chairs and sunbursts after rain.
What is your favourite line of poetry (or couplet)?
An impossible question! I imagine that most of us have as many favourite lines as we have reasons to love a poem. I don't love this poem entirely, but what it knows, and its opening line, matter to me: 'Not I, not I, but the wind that blows through me!' (D.H. Lawrence, 'Song of a Man Who Has Come Through').
Is poetry appreciated by the reading public?
Yes, but I sense its reading public is largely hidden. Some, perhaps many, read poems but don't admit it. Yet even one reader – one life a poem touches – suffices.