The Price of Peace: Money, democracy and the life of John Maynard Keynes by Zachary D. Carter
Random House, $59.99 hb, 650 pp
Biography
Man and thinker
Who was John Maynard Keynes?
Who was John Maynard Keynes? Was he the bookish Cambridge don who penned ambitious theories to overturn the tenets of economics and political liberalism? Or was he Baron Keynes of Tilton, the ardent imperialist who viewed British rule as a benevolent force bringing justice, liberty, and prosperity to the societies it administered? Was he a meticulous Lothario who kept lists of his hookups with anonymous men on notecards? Was he also a political statesman who lambasted the intransigency of his colleagues during fraught negotiations in two world wars?
In Zachary D. Carter's highly sympathetic biography, Keynes (1883–1946) was all of these and more. Besides treading familiar territory on Keynes's contribution to the discipline of economics, Carter also shows an intimate portrait of Keynes (better known as Maynard to his friends) and how Keynesian ideas transformed the landscape of modern American power. With its seventeen chapters and ample references to both Keynes's published works and his personal correspondence, this book is ambitious in revising the image of Keynes as a man and thinker. Its inconsistent and hyperbolic writing, however, tends to diminish Keynes's achievements rather than clarify them.
Continue reading for only $2.50 per week. Subscribe and gain full access to Australian Book Review. Already a subscriber? Sign in. If you need assistance, feel free to contact us.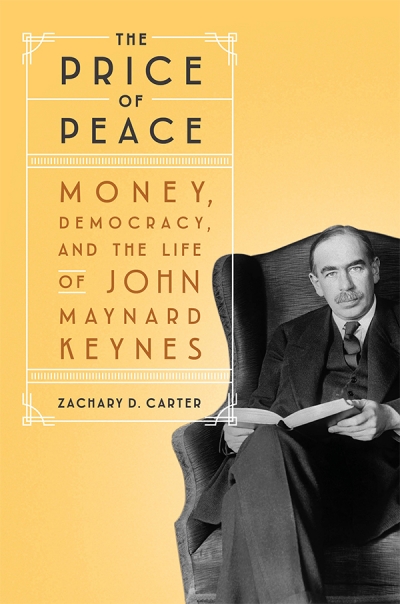 The Price of Peace: Money, democracy and the life of John Maynard Keynes
by Zachary D. Carter
Random House, $59.99 hb, 650 pp