Wild Nature: Walking Australia's south east forests by John Blay
NewSouth, $39.99 pb, 349 pp
Environmental Studies
Chequerboard forests
John Blay on walking with intent
In her paean to walking, Rebecca Solnit notes that any history of walking is by nature provisional. As a subject it trespasses almost infinite fields: 'anatomy, anthropology, architecture, gardening, geography, political and cultural history, literature, sexuality, religious studies'. Despite such ungainly dimensions, her book Wanderlust (2000) maps rich connections between walking, thinking, and creativity. These stretch from the peripatetic philosophers of ancient Greece to the Romantic poets; from Walter Benjamin on Parisian streets to political protesters crossing no-go zones.
John Blay's Wild Nature belongs to a long if amorphous tradition of walking with intent. It completes his trekking trilogy, following Back Country (1987) and On Track (2015). 'Suddenly it comes clear,' he writes. 'We can map whatever we find and tell the story of the great escarpment forests.'  Walking is meshed with narrative production, used to report back on intimate encounters with place. Others have deployed this strategy: Vanessa Berry's Mirror Sydney (2017), Robert Macfarlane's The Old Ways (2012), and Iain Sinclair's London Orbital (2002) are a few. What is intriguing about Wild Nature is its encounter with an under-celebrated landscape stretching from Bermagui in New South Wales to Lakes Entrance in Victoria.
Continue reading for only $2.50 per week. Subscribe and gain full access to Australian Book Review. Already a subscriber? Sign in. If you need assistance, feel free to contact us.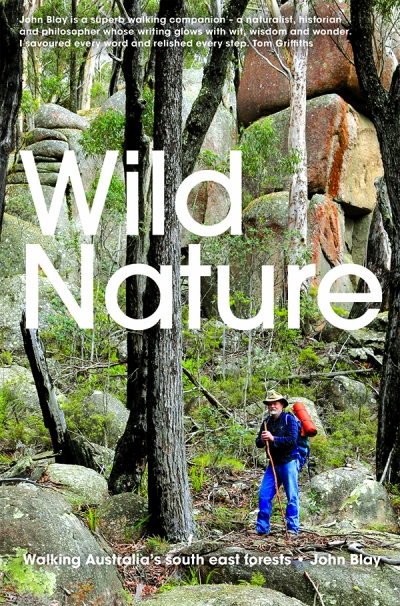 Wild Nature: Walking Australia's south east forests
by John Blay
NewSouth, $39.99 pb, 349 pp