Oh Happy Day: Those times and these times by Carmen Callil
Jonathan Cape, $32.99 pb, 348 pp
History
Sary and George
A veteran publisher revisits the past
Scanning my bookshelves, I see a dozen or more of the distinctive green spines of Virago Press. In the late 1970s and 1980s, the Virago imprint was a guarantee of good reading by women writers whose works were rediscovered and sent out to find a new public. I had read Margaret Atwood, Rosamond Lehmann, and Elizabeth Taylor for the first time in hardcovers; Virago made them new. Kate O' Brien's The Land of Spices, banned in Ireland, had been hard to get. Here it was in Virago green, with a perceptive introduction to put it in context.
The Virago imprint dates from 1972. Its founder, Carmen Callil, is one of Australia's most influential expatriates. Born in Melbourne in 1938, she is almost the same age as Germaine Greer. Like Greer, she started her education at Star of the Sea convent in one of Melbourne's bayside suburbs. Later she was taught by the Loreto nuns at Mandeville Hall in Toorak. She has described her education as intellectually good but the nuns as 'cold, hard creatures'. Like Greer, she went on to the University of Melbourne.
Continue reading for only $2.50 per week. Subscribe and gain full access to Australian Book Review. Already a subscriber? Sign in. If you need assistance, feel free to contact us.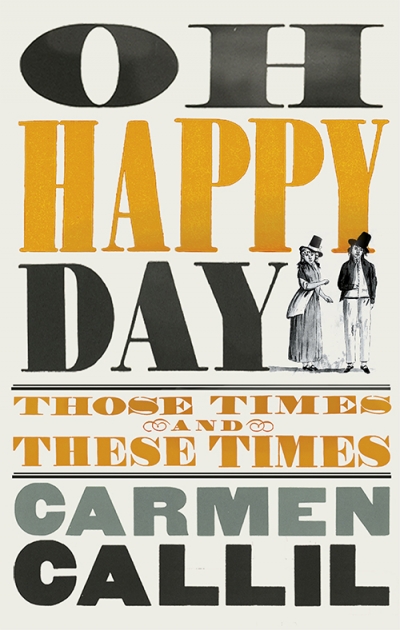 Oh Happy Day: Those times and these times
by Carmen Callil
Jonathan Cape, $32.99 pb, 348 pp