Mary's Last Dance: The untold story of the wife of Mao's Last Dancer by Mary Li
Viking, $34.99 pb, 472 pp
Memoir
Echoes
The untold story of Mary Li
The cover of this book tells you pretty much what to expect. It shows the dancer Li Cunxin, evidently at rehearsal, facing the camera while over his shoulder peeps his wife, Mary. Add the subtitle, that this is the 'untold story' of Li Cunxin's wife, with a foreword by the man himself, and it's clear that this book might not have seen the light of day without the phenomenal success of Mao's Last Dancer, published in 2003 and later made into a well-received film (Bruce Beresford, 2009). Even the title has echoes of its predecessor.
But this book is more than a sequel. Certainly, Mao's Last Dancer is a great story of overcoming a repressive regime through sheer talent, intelligence, and determination to forge a career in ballet. But the story of Mary, née Mary McKendry of Rockhampton, is equally heroic.
Continue reading for only $2.50 per week. Subscribe and gain full access to Australian Book Review. Already a subscriber? Sign in. If you need assistance, feel free to contact us.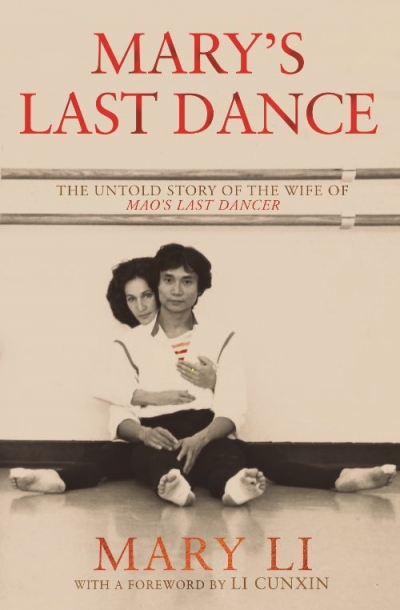 Mary's Last Dance: The untold story of the wife of Mao's Last Dancer
by Mary Li
Viking, $34.99 pb, 472 pp