Sky Swimming: Reflection on auto/biography, people and place by Sylvia Martin
UWA Publishing, $24.99 pb, 205 pp
Memoir
Sky Swimming: Reflection on auto/biography, people and place
by Sylvia Martin
Queer memoir is particularly given to formal play, to unpacking and upsetting the conventions of genre in order to question women's roles as both narrator and subject. Maggie Nelson's The Argonauts (2015) mixes scholarship and bodily transformation. Carmen Maria Machado's In The Dream House (2019) unpacks the nature of narrative itself to reflect on an abusive relationship. Into this field comes Sky Swimming, Sylvia Martin's 'memoir that is not quite a memoir, more a series of reflections in which I act as a biographer of my own life'. For Martin, the critical distance of the biographer enables her to consider the resonances that exist between her own experiences.
Martin specialises in biography that casts her as a queer detective, uncovering the lives of women whose artistic and erotic lives have been lost to Australian literary and cultural history. She mines locations, documents, and works of art for the threads of suppressed stories, the subtexts and absences that expose the private lives of her subjects – writer Mary Eliza Fullerton, librarian Ida Leeson, and poet Aileen Palmer. Her process is consciously rooted in feminist modes of storytelling that give primacy and agency to the teller. In Sky Swimming, Martin turns these processes back onto herself in a collection of fifteen reflective essays, where her biographer's interest in the landscapes and communities that surrounded her subjects extends to her own life.
Continue reading for only $2.50 per week. Subscribe and gain full access to Australian Book Review. Already a subscriber? Sign in. If you need assistance, feel free to contact us.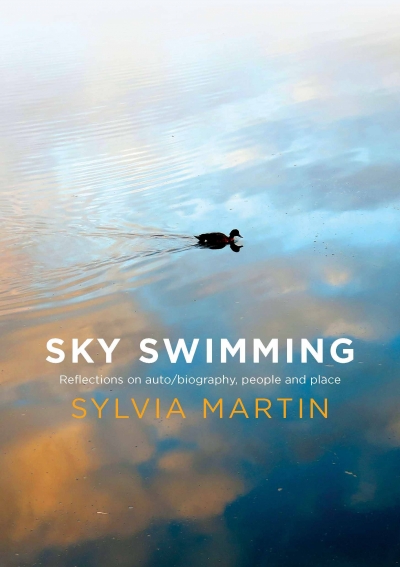 Sky Swimming: Reflection on auto/biography, people and place
by Sylvia Martin
UWA Publishing, $24.99 pb, 205 pp