Poetry
David McCooey reviews three new poetry collections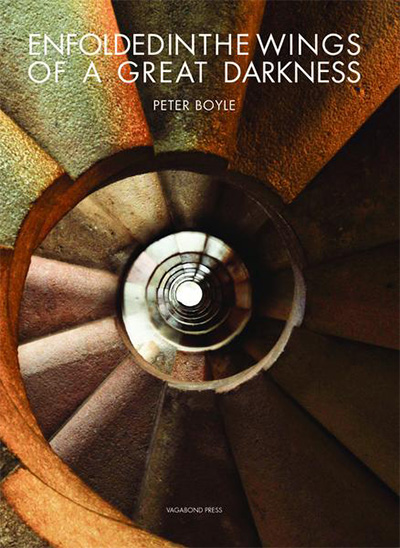 Enfolded in the Wings of a Great Darkness by Peter Boyle

Vagabond Press, $25 pb, 82 pp
Peter Boyle's Enfolded in the Wings of a Great Darkness is a book-length elegiac poem dedicated to his partner, the anthropologist Deborah Bird Rose (1946–2018). Unlike other works lamenting the illness and loss of a spouse, Boyle's collection largely avoids representing the day-to-day demands of suffering from (or caring for someone suffering from) an incurable disease. Instead, Boyle's poetry sequence offers a more metaphysical approach to the uncertainty and grief that he and his partner faced.
There is a decidedly 'nocturnal poetics' at work in these stunning poems (which were written before Rose's death). The poems work as a single sequence partly through their use of imagery and motif. These motifs evoke the traditional dyads of light and dark, selfhood and oblivion, but they do so with extraordinary originality. Sometimes the imagery has a trace of the surreal, as in these lines:
an apocalypse
of stunted proportions
your past comes towards you
as a matchbox of ashes
handed you by a stranger
on a vanishing street corner
one long rainy night.
Continue reading for only $2.50 per week. Subscribe and gain full access to Australian Book Review. Already a subscriber? Sign in. If you need assistance, feel free to contact us.