Fiction
Four auspicious début collections by Mandy Beaumont, Dominic Carew, Wayne Marshall, and Sean O'Beirne
The American writer Jack Matthews had no time for what he called 'a discontent' with the brevity of the short story. 'Ask a coral snake,' he declared, 'which is as deadly as it is small.' The claim for 'deadliness' certainly applies to four recent début collections; in the tight spaces of the short story, each one presents confronting ideas about contemporary Australia.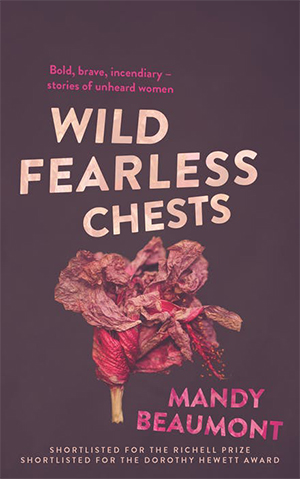 Wild Fearless Chests by Mandy Beaumont

Hachette, $28.99 pb, 212 pp
Mandy Beaumont's Wild Fearless Chests, shortlisted for the 2019 UWAP Dorothy Hewett Award and the 2018 Hachette Richell Prize, is the most harrowing of the four collections. Its stories of gritty realism reveal the horror of rape, domestic violence, paedophilia, and repulsively squalid surroundings. The typically matter-of-fact tone of the narration paradoxically intensifies the darkness of the content and enacts the helpless passivity of the predominantly female victims. There are also examples of the gothic and the parable, including the grim 'Kafka's Apple Sitting in Between Her Shoulder Blades as Infection', in which the desire for gender transformation descends into a nightmare of familial cruelty and condemnation.
Continue reading for only $10 per month. Subscribe and gain full access to Australian Book Review. Already a subscriber? Sign in. If you need assistance, feel free to contact us.