Harriet McKnight
Australian Book Review
Wednesday, 26 December 2018
Gretchen Shirm
Wednesday, 27 September 2017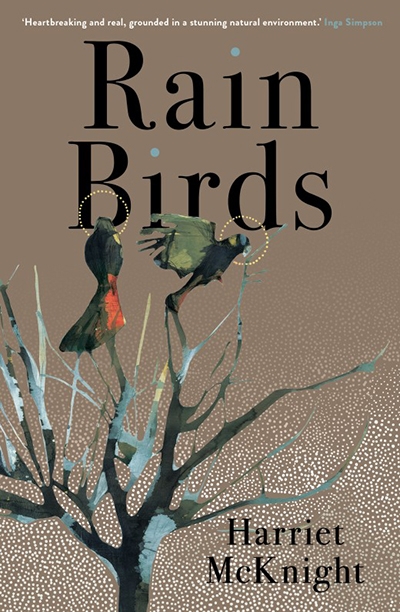 In Harriet McKnight's début novel, a story about early onset dementia is offset by a second conservation-focused narrative involving the glossy black cockatoo. This braided structure immediately creates anticipation about where and how the two stories will meet. Pina is the primary carer for her husband, Alan, whose illness ...
...
(read more)
Friday, 25 September 2015
Harriet McKnight
Tuesday, 25 August 2015
It takes more than half an hour to put on all the layers of the dry suit. First the woollen thermals, then the thick undersuit and the neoprene seals around the neck and wrists. Finally, the membrane shell. All this before we even look for the hole in the ice. By the time we hit the water we are as plump and blubber-thick as the more cold-adapted creatures: se ...