Letters
Letters to the Editor - June–July 2019
ABR welcomes succinct letters and website comments. Time and space permitting, we will print any reply from the reviewer with the original letter or comment. If you're interested in writing to ABR, contact us at This email address is being protected from spambots. You need JavaScript enabled to view it.. Correspondents must provide a telephone number or email address for verification.
---
Nil by half
Dear Editor,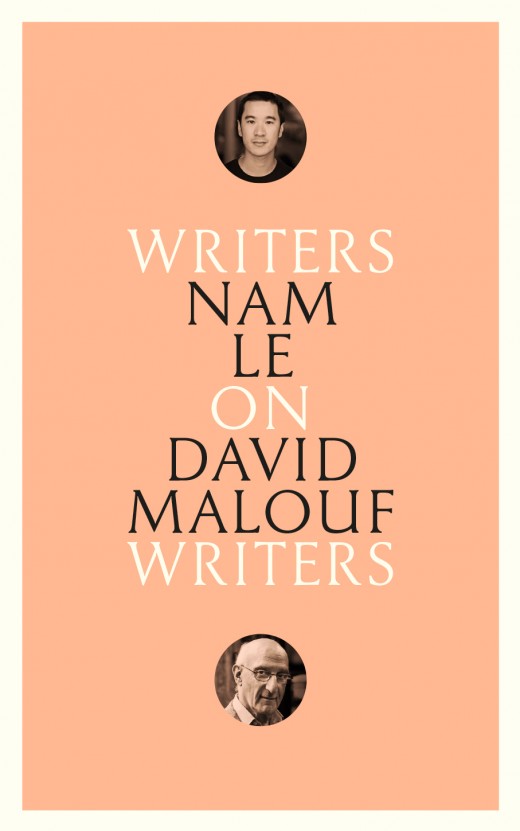 In your review of Nam Le's recent publication on David Malouf, you rightly point out that Nam Le writes mainly about himself rather than David Malouf (ABR, May 2019). But has he really understood Malouf's background? The description that Malouf is 'half-Lebanese' (although he might equally be described as 'half' English, Jewish or Catholic) and the suggestion that he might be suppressing 'half his identity' seems to offer a skewed angle on his upbringing. Unlike Nam Le, Malouf never heard his parents speak a language other than English; he heard no 'old country' stories from his father who grew up in Brisbane and was determined to identify as Australian. Malouf's grandfather never learned English, although Malouf's poem 'Early Discoveries' has him guessing about his grandfather's view of the world and the older man's sense of dislocation in coming to Australia.
Malouf's father was born and grew up in Australia, no doubt experiencing the kind of cultural tensions of a first generation migrant child. But by the time of David Malouf's birth in 1934, his father was a successful businessman in his late thirties. Apart from his Lebanese surname, the young Malouf had good reason to avoid categories of identity based on race and religion: they had caused conflict for his parents, preventing their marriage for fourteen years. His father was Melkite Catholic and his mother was Jewish, born in England and coming to Australia as a girl aged thirteen. Her father forbade members of the family from attending the wedding.
The cultural stories that most moved the young Malouf were told to him by his mother. He heard all about her family's former life in England, making it sound exotic in a way his Lebanese grandparents never seemed to him. She read English fiction constantly and shared her love of reading with the young Malouf, naming him after David Copperfield when his baptised first names 'George Joseph' and the nickname 'Junior' no longer suited when he went to a local public school for the first time. His father, despite his own limited education and having to leave school young to join the family business, recognised his son's love of reading and purchased fine second-hand editions of writers like Charles Dickens, Walter Scott, and Alexander Dumas for him to start his own library, a collection that Malouf has treasured.
Given his parents' example and the experience of a wartime childhood, it is not surprising that Malouf came to have a deep sense of the dangers of perceived differences, as he portrays in the story 'The Kyogle Line', which may be read as a young person's first realisation of problems caused by labelling people as different to yourself. If Nam Le aspires to have in the future a body of work of the quality of David Malouf's, he should follow what he recognises in Malouf: that a great writer must be fully and frankly himself and not worry about being 'half' anything.
Yvonne Smith
J.M Coetzee
Dear Editor,
I was very surprised by the statement here that J.M. Coetzee would never be described as 'South African-Australian'. Like most readers, I am guessing, I associate him primarily with South Africa, where most of his finest work is set. Also, given that he only moved to Australia in his early 60s, I would have thought that describing him in that way would simply be an act of courtesy. A quick look on google also brought up – in a short space of time – 'Irish-Australian crime author', 'Irish-Australian cellist', 'a German-Australian author', etc. etc.
Andrew Sheilds (comment)
Curate's egg
Dear Editor,
The reviewer [Peter Tregear in his review of West Side Story] has adopted the common misuse of the curate's egg cliche. Presumably he intended to convey that only some parts of the show were not good. However, the origin of the term is a nineteenth-century Punch cartoon. A nervous young curate is having tea with a bishop. The curate is obviously finding something distasteful with his boiled egg. The bishop enquires whether there is anything wrong with the egg. 'Oh no, my Lord,' says the curate obsequiously, 'I assure you it is good in parts.' The point being that an egg can only be wholly good or wholly bad.
Peter Heerey (comment)
If you're interested in writing to ABR, contact us at This email address is being protected from spambots. You need JavaScript enabled to view it.. Correspondents must provide a telephone number or email address for verification.