Open Page
Open Page with Debra Adelaide
Where are you happiest?
Generally where I am right now, in my study writing, but also in the garden. It is very uncomplicated.
Are you a vivid dreamer?
Some dreams are extremely vivid, but unless I consciously process them they vanish like water down a drain. Doesn't everyone dream like this?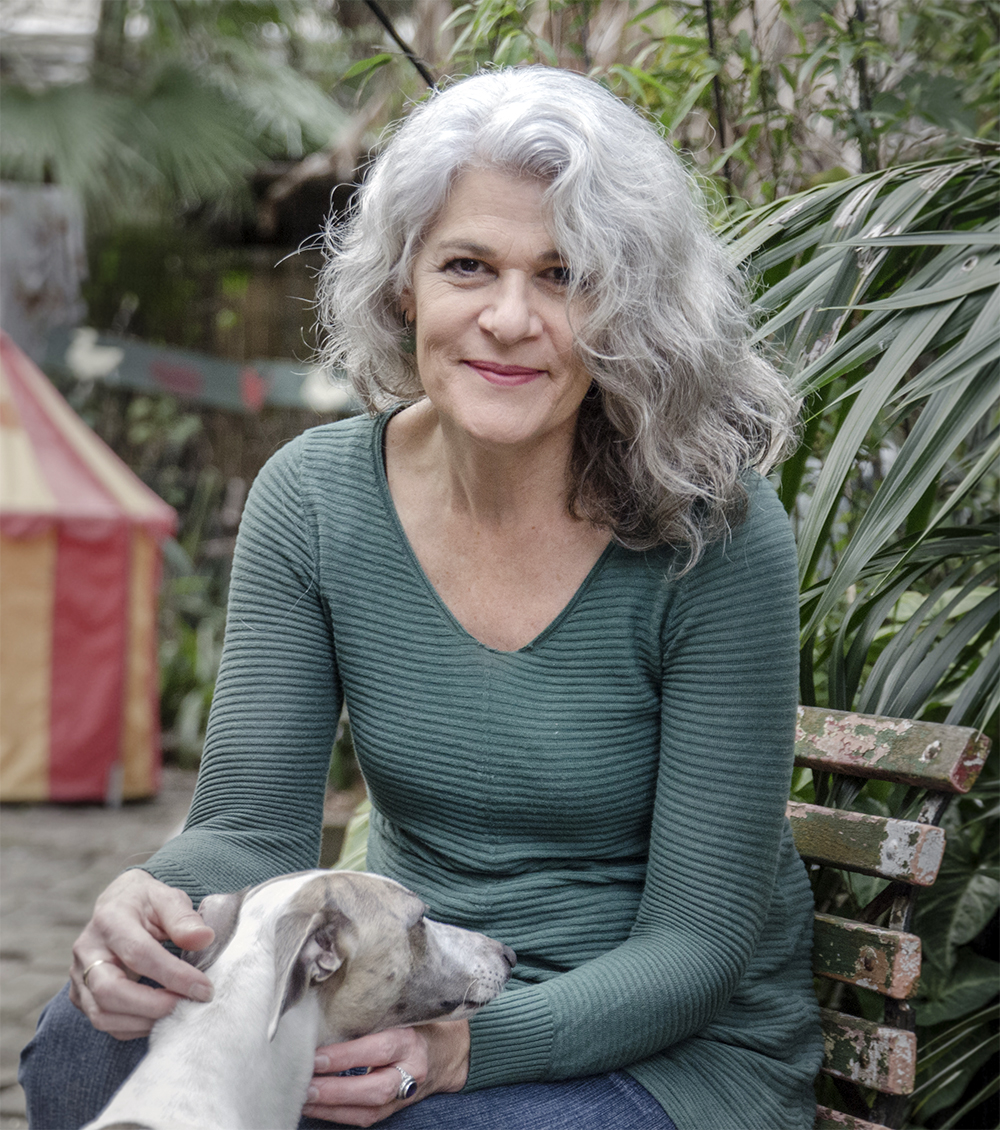 Debra Adelaide (photograph by Phillip Klaunzer/Penguin Australia)
What is your favourite film?
Some Like It Hot. Everything about it is brilliant: the script, the performances, those jaw-dropping dresses created for Marilyn Monroe by Orry-Kelly. The scene where a dozen girls are partying in the sleeping compartment of a train is pure cinematic genius.
And your favourite book?
Wuthering Heights or The Prime of Miss Jean Brodie; I can never decide.
Name the three people with whom you would most like to dine
Nigella Lawson, obviously, along with Dorothy Parker and Stephen Fry. A combination of sumptuous food, glittering conversation, and copious drinking. I would do the washing-up.
Which word do you most dislike, and which would you like to see back in public usage?
I wish that 'proactive' would disappear: it is an ugly word of limited application. And I like 'counterpane', a far nicer word than 'doona'.
Who is your favourite author?
Yesterday it was Evelyn Waugh, the day before it was Donna Tartt, the day before that it was Thea Astley. Every author I admire is my favourite.
And your favourite literary hero or heroine?
Sybylla Melvyn (from My Brilliant Career), who is so bold, clever, flawed, and ardent.
Which quality do you most admire in a writer?
Whatever mysterious thing they do that totally immerses me in their stories. When I work out what it is, I will develop this quality too.
Which book influenced you most in your youth?
Germaine Greer's The Female Eunuch, which I read when I was about sixteen. It opened my eyes to the ways in which women were treated. It is the first book I remember reading that required me to think critically.
Name an early literary idol or influence whom you no longer admire – or vice versa.
He was never an idol, but Ian Fleming's James Bond books enthralled me when I was a teenager. Several years ago I tried rereading Casino Royale; after the third chapter I was so repelled by the sexism I couldn't continue.
What, if anything, impedes your writing?
Nothing, and that is the simple truth. I could pretend it is crippling self-doubt or lack of time, but the only real impediment to writing is failure to write.
What do you think of the state of criticism?
In Australia it is constrained by the obvious lack of outlets. It is impossible to imagine publications like Slightly Foxed or The New Yorker thriving here.
And writers' festivals?
Usually exhausting. But the best writers' festivals are actually readers' festivals: so long as I remember that, all is fine.
Do you read reviews of your own books?
Yes. Writers should engage with the broader literary culture, and thus be interested to see how critics evaluate their work. I often disagree with what is said, but that is not the point.
Are artists valued in our society?
Of course not! Has any government ever had a Minister for Reading? A Department of Dance? Of Poets' Affairs? Is there any arts organisation funded as generously as the Australian Institute of Sport? When was the last time a novelist was Australian of the Year?
What are you working on now?
Revisions of my next book, a collection of essays, plus another mess which may or may not become a novel.