Books of the Year
Books of the Year 2018
Michelle de Kretser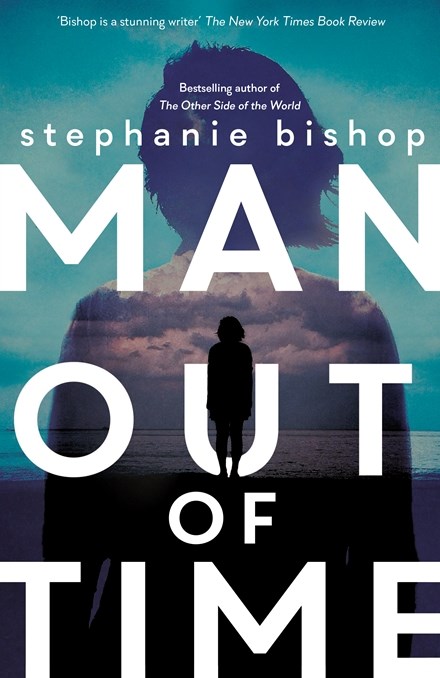 Man out of Time by Stephanie BishopStephanie Bishop's remarkable novel Man Out of Time (Hachette, reviewed in ABR 9/18) explores a man's breakdown and its effects on his family. It's shimmering and sorrowful, and the writing is extraordinary. Too Much Lip (UQP, 10/18) by Melissa Lucashenko is a strong, unflinching novel about homecoming and history. With trademark wit and lucidity, Lucashenko connects the lives of her sharply drawn characters to a dysfunctional national story. Enza Gandolfo's The Bridge (Scribe, 5/18), set among working-class lives, considers the collapse of the Westgate Bridge alongside a contemporary tragedy. It's a moving, unsentimental novel about ethical complexities. Ghachar Ghochar (Faber, 2015) is a disturbing novella by Vivek Shanbhag (translated by Srinath Perur) about an Indian family that becomes wealthy – a gem.
Fiona Wright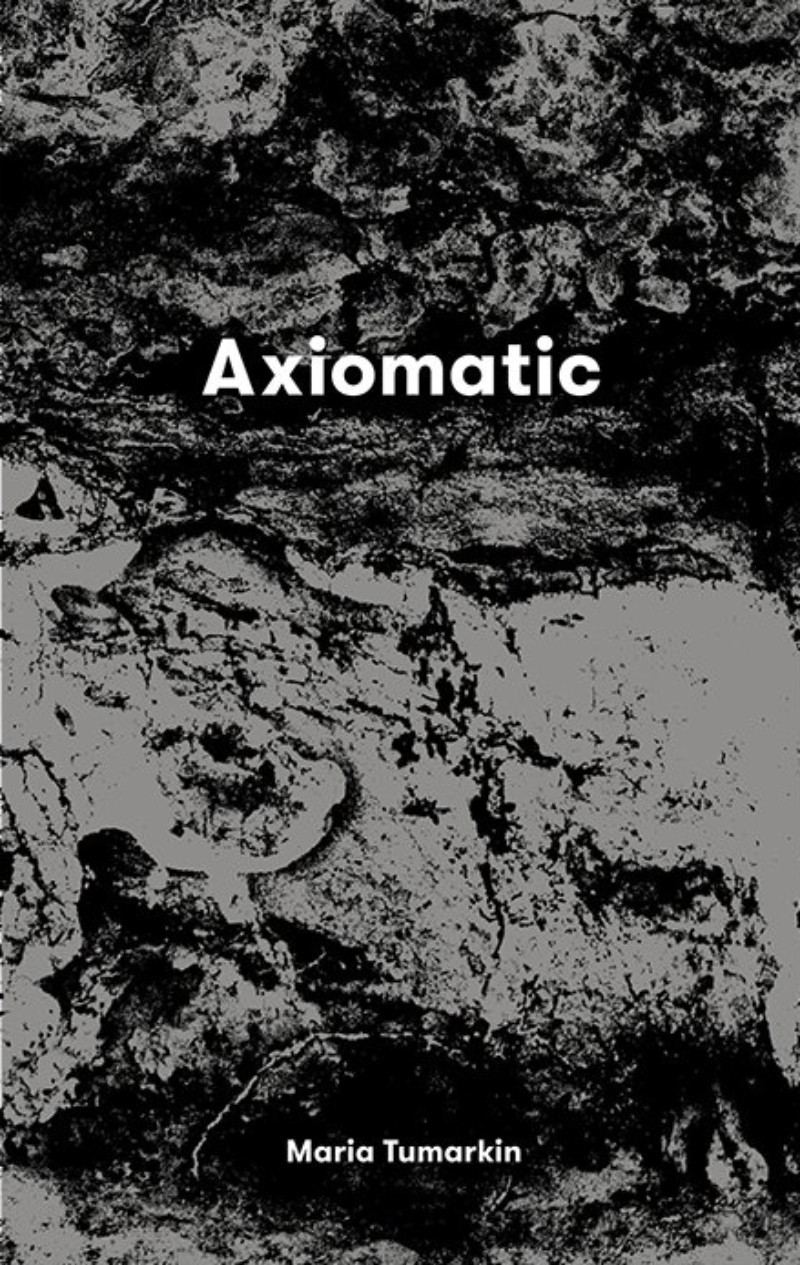 Axiomatic by Maria TumarkinI was most excited by two ambitious and wild books of non-fiction, Maria Tumarkin's Axiomatic (Brow Books, 9/18) and Leslie Jamison's The Recovering: Intoxication and its aftermath (Granta, 8/18). Tumarkin's book is breathtaking in its audacity, its deep empathy, and its intellectual rigour. It's unlike anything I have ever read. The Recovering is a deeply affecting and complex blend of biography and autobiography, drawing intimate and affirming portraits of what it might mean to come back from addiction and illness. My favourite work of fiction was Ceridwen Dovey's taut and thrilling In the Garden of the Fugitives (Hamish Hamilton, 3/18), which is about trauma and legacy and how we understand the past. It is full of images of tragic beauty.
Judith Beveridge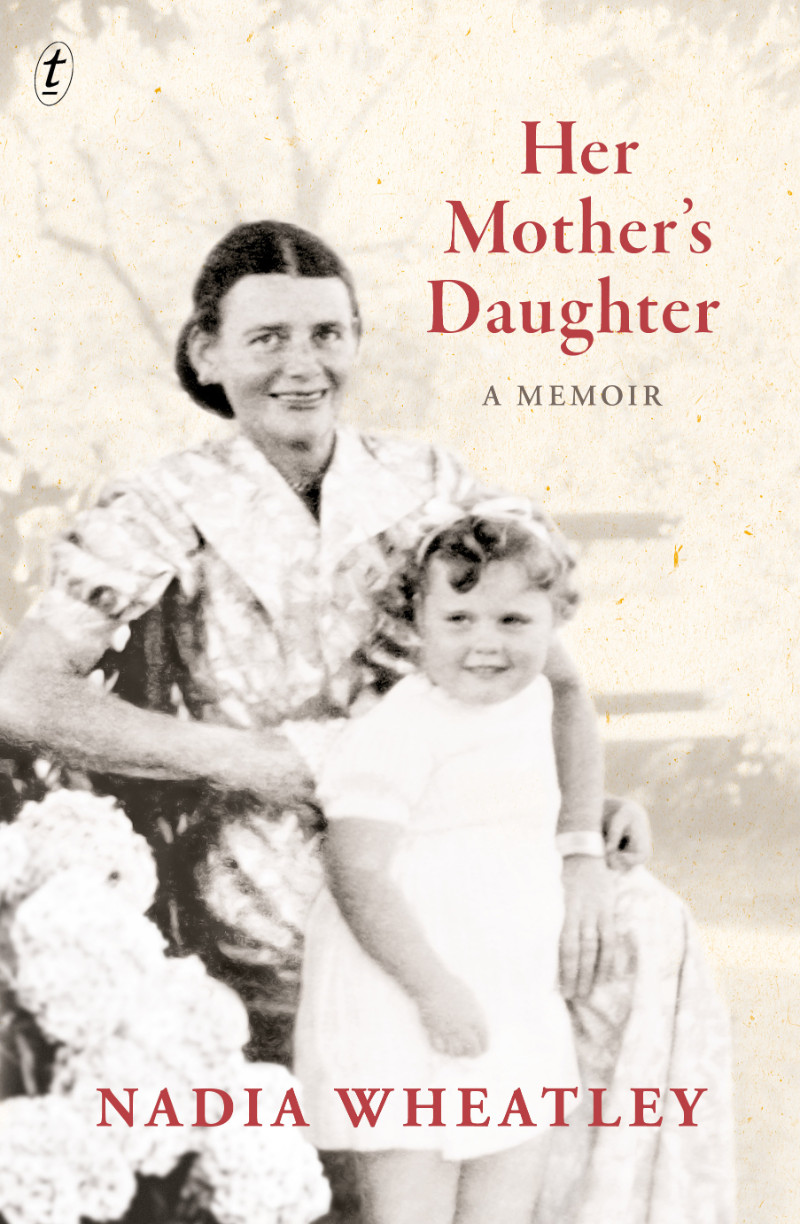 Her Mothers Daughter: A memoir by Nadia WheatleySarah Day's eighth collection of poetry, Towards Light and Other Poems (Puncher & Wattmann, 11/18), achieves a sustained and generous weaving of lyrical intensity with moral engagement. Balanced, focused, elegantly executed, this book shows Day at her best. Simeon Kronenberg's Distance (Pitt Street Poets), is an impressive first volume. The intimate shaping of the language and the stunning reach into the imagination in a series of historical dramatic monologues makes this book shine. On quite a different emotional register is Keri Glastonbury's Newcastle Sonnets, (Giramondo). Hip, suave, pert, pinpointing, and penetrating, these poems engage with locale in most enterprising ways. Nadia Wheatley's Her Mother's Daughter: A memoir (Text Publishing, 9/18) is a book to weep over for the tragic lives it skilfully explores.
Andrea Goldsmith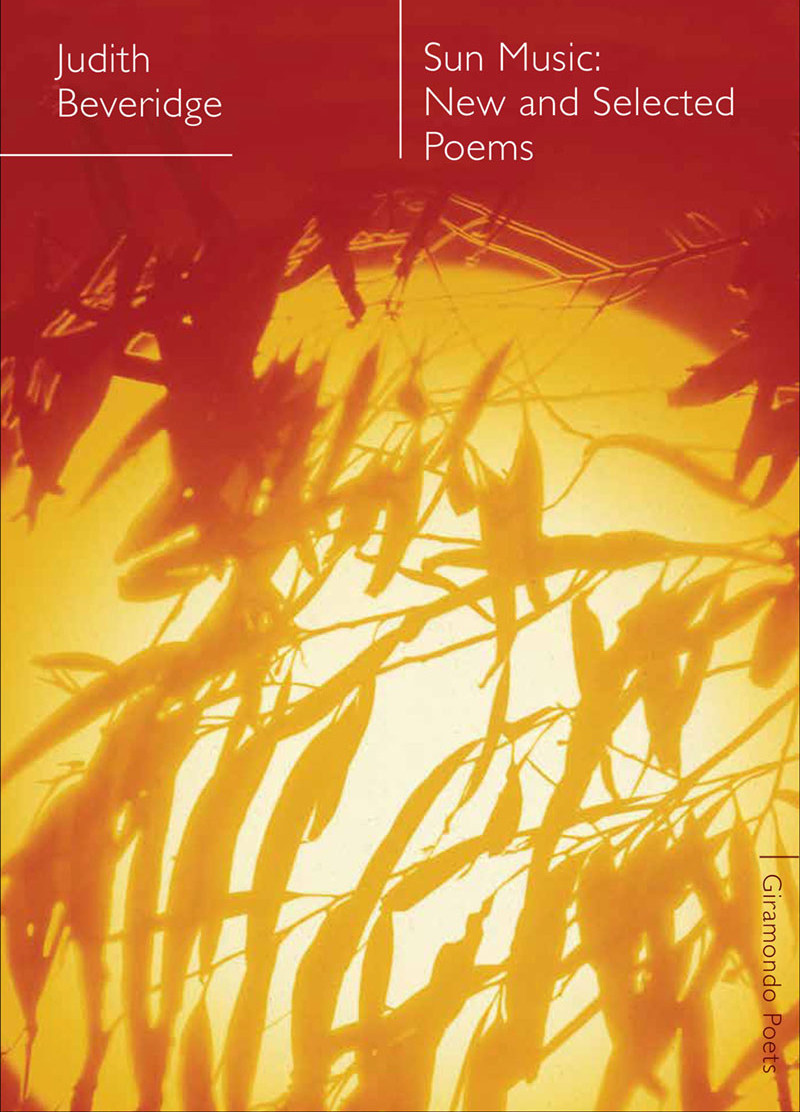 Sun Music: New and selected poems by Judith BeveridgeJudith Beveridge's Sun Music: New and selected poems (Giramondo, 9/18) is a feast. I happily indulged in the old poems, but I gorged on the new. Filled with a plethora of living things – people, insects, animals, birds – these poems are vivid, insightful, and gorgeously poetic. I am a long-time fan of the English novelist Simon Mawer. His latest, Prague Spring (Little, Brown), plunges into the heady days of 1968: the pleasures of new freedoms, the hopes that were brutally crushed, and the politics, both behind the scenes and in the streets. All that you would want from a novel. Jacqueline Kent's 2001 biography, A Certain Style: Beatrice Davis: A literary life, has been republished by NewSouth (9/18). It's a terrific history of the Australian book industry, with the narrative pull of a plot-driven novel. Given current trends in publishing, this is a timely and welcome book.

Glyn Davis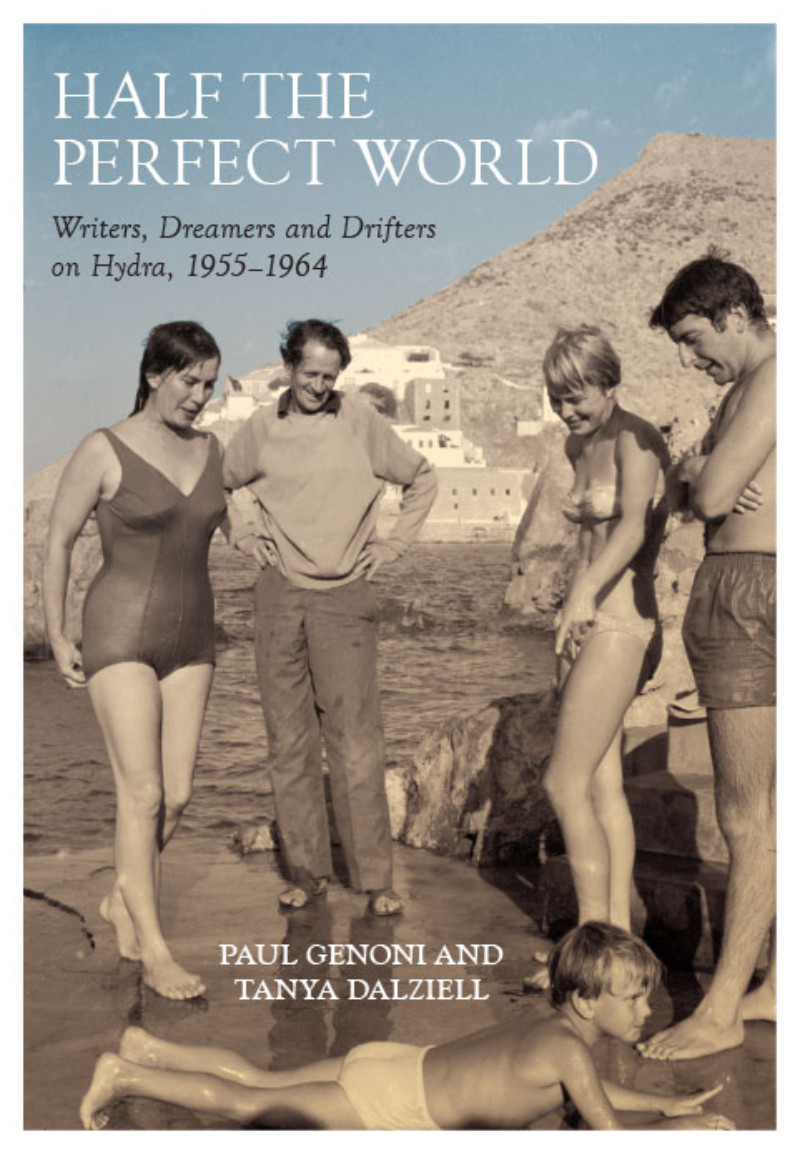 Half the Perfect World: Writers, dreamers and drifters on Hydra, 1955–1964 by Paul Genoni and Tanya DalziellIn The Silence of the Girls (Hamish Hamilton, 2018), Pat Barker reworks a strand from The Iliad. Briseis is a prize for invading Greek men. Her story becomes a meditation on the fate of women in war. Barker evokes a world entire from a few lines in Homer and invites us to rethink the original. David Malouf embraces this approach in his last novel, Ransom (Penguin, 2009). In 2018 Malouf returns to his original craft, poetry, with An Open Book (UQP, 12/18). This broadly chronological reflection on language and experience gives us the familiar observer, watching endlessly for meaning, expressing his findings through direct and sparse lines. For a different reflection on artists and writing, Half the Perfect World: Writers, dreamers and drifters on Hydra, 1955–1964 (Monash University Publishing, 11/18) by Paul Genoni and Tanya Dalziell recalls the exile of Charmian Clift and George Johnston. Newly recovered photos from James Burke, destined originally for Life, see a Greek idyll marred by jealousy, frustrated ambit-ion, and the world outside. Lovingly researched, carefully constructed, compelling.
Sheila Fitzpatrick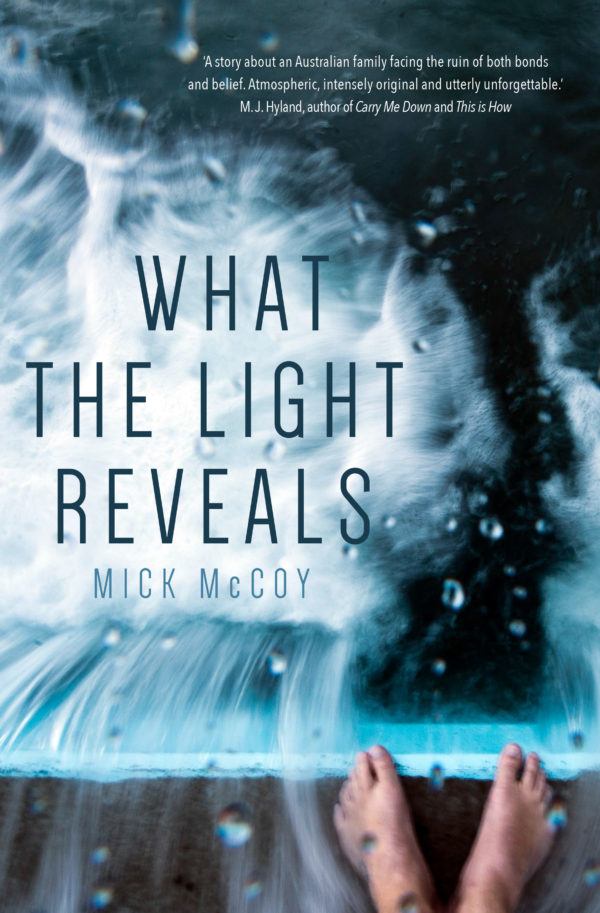 What the Light Reveals by Mick McCoyI loved Dunera Lives: A Visual History (Monash University Publishing, 9/18), by the late, lamented Ken Inglis with Seumas Spark and Jay Winter. It presents a wealth of images of and by the German, mainly Jewish, 'Dunera Boys' who were sent from Britain to internment here in 1940. In What the Light Reveals (Transit Lounge), a fictionalised version of the lives of Australian communists David and Bernice Morris, Mick McCoy offers an intriguing Moscow Cold War story (though I'm not sure what I think about finding myself as a character). For another remarkable, non-fiction Cold War story, read Secrets and Truths (CEU Press, 2013), American anthropologist Katherine Verdery's account of her reactions to the huge surveillance dossier Romanian Securitate kept on her over thirty years, complete with confrontations with informers (most of her Romanian friends) and even former spymasters (who turn out rather likeable, with a methodology resembling that of anthropologists).
Marilyn Lake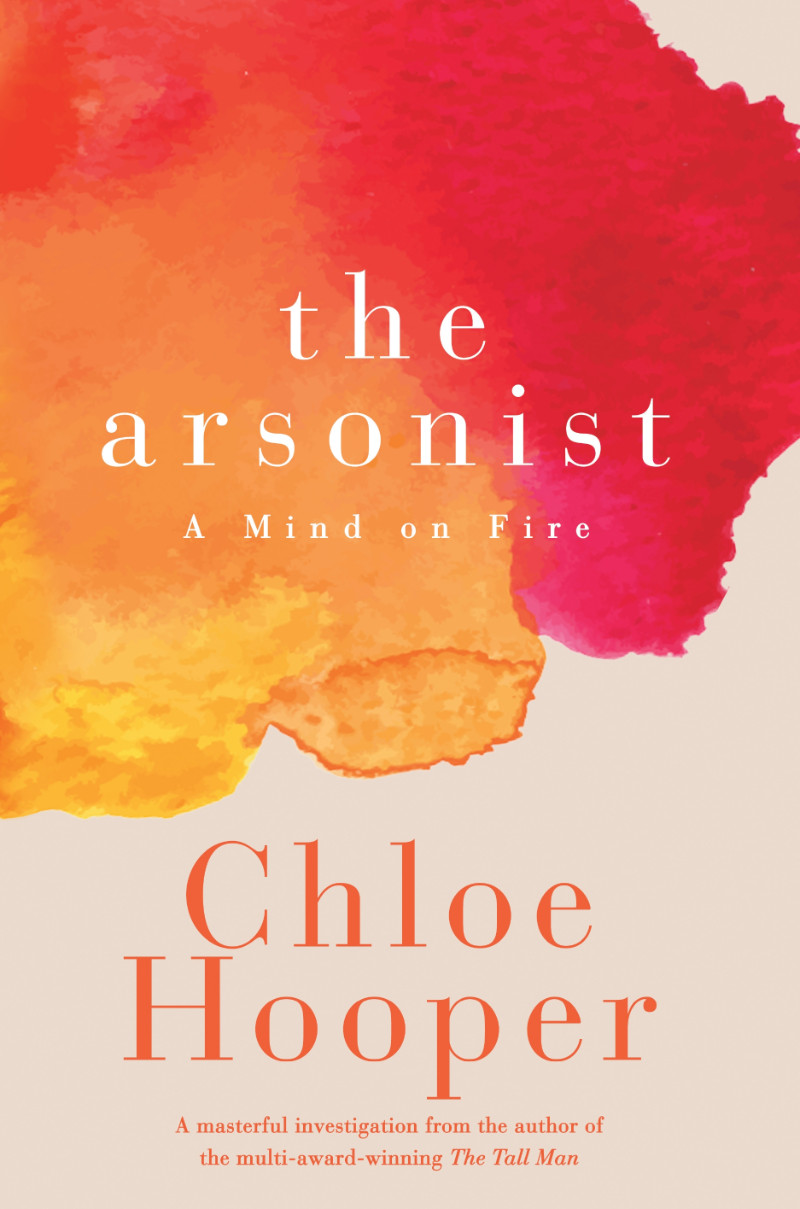 The Arsonist: A mind on fire by Chloe HooperChloe Hooper's writing is animated by a profoundly humanist impulse and a desire to understand what happened. Just as The Tall Man: Death and life on Palm Island (2008, 10/18) charts the destructive legacies of colonialism with attention to evidence and historical context, so The Arsonist: A mind on fire (Hamish Hamilton, 10/18) documents the tragedy of the 'Black Saturday' bushfires in the La Trobe Valley. Like the best historians, Hooper recognises her complex responsibilities to past and present, to her historical subjects and contemporary readers. The Arsonist is a brilliant and moving book about ecological devastation and social desolation. Samia Khatun's account of early encounters between Indigenous and Indian peoples in the Australian interior, Australianama: The South Asian odyssey in Australia, (Hurst) is post-colonial history at its best. Opening with the discovery of a Bengali songbook in an outback mosque, Khatun's book eschews the conventional migrant narrative in favour of a strikingly original perspective on settler colonialism and multiculturalism.
Paul Giles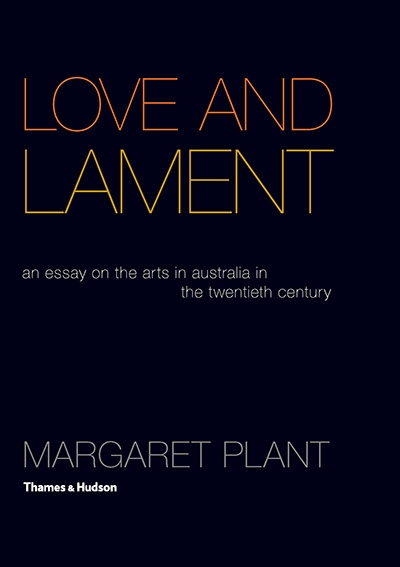 Love and Lament by Margaret PlantThe most surprising and engaging academic book I read this year was published in December 2017: Jason R. Rudy's Imagined Homelands: British poetry in the colonies (Johns Hopkins University Press), which describes how canonical English poets were reverentially parodied by nostalgic settlers in Australia, South Africa, and other colonies during the Victorian era. Equally impressive in a scholarly sense is Carrie Hyde's Civic Longing: The speculative origins of U.S. citizenship (Harvard University Press), which traces the retroactive and fluctuating ways in which citizenship has been defined in the United States since the days of the Founding Fathers. And Margaret Plant's Love and Lament: An essay on the arts in Australia in the twentieth century (Thames & Hudson, 5/18) offers an eclectic overview of how high arts intersected with low arts, one that highlights the heterodox, often highly innovative nature of Australian culture over this period.
John Hawke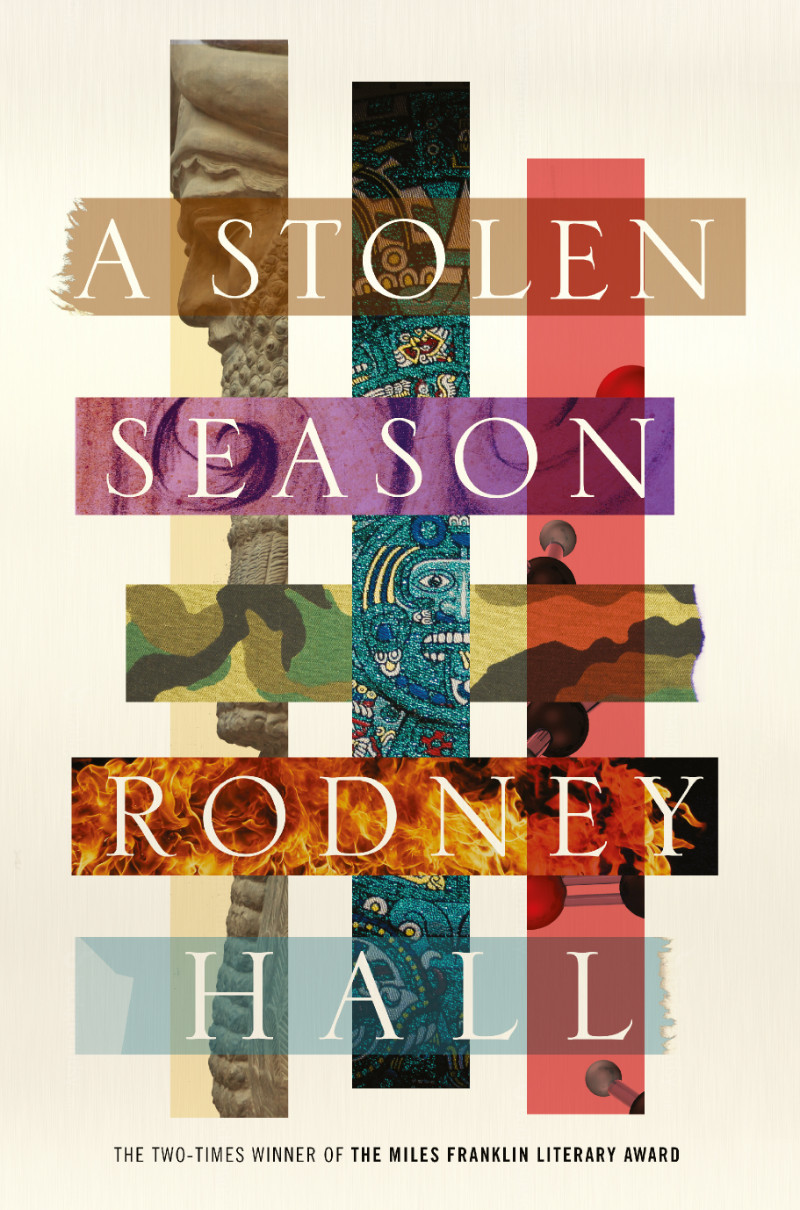 A Stolen Season by Rodney HallFor its empathetic portrayal of the outer-suburban underclass, refugees, Aborigines, and all those excluded by mainstream nationalism, the most pertinent book for 2018 would be Patrick White's Riders in the Chariot. In a similar vein, Rodney Hall offers a convincing portrait of the political realities of contemporary Australia, where military spending has spiralled while extremes of income inequality remain unaddressed: A Stolen Season (Picador, 4/18) confronts these issues with savage candour and a virtuosic attention to style that directly recalls White's example. Clive Faust, another octogenarian, has provided a masterfully crafted collection of his life's work in poetry, Past Futures: Collected poems (Shearsman, 2017). Faust's writings appear only fugitively in local publications, but they have featured in leading international imprints over many decades. This example of his exquisitely sculpted work demonstrates that success in poetry has little do with conventional notions of a literary career, but is measured by sincere and objective technique.
Susan Wyndham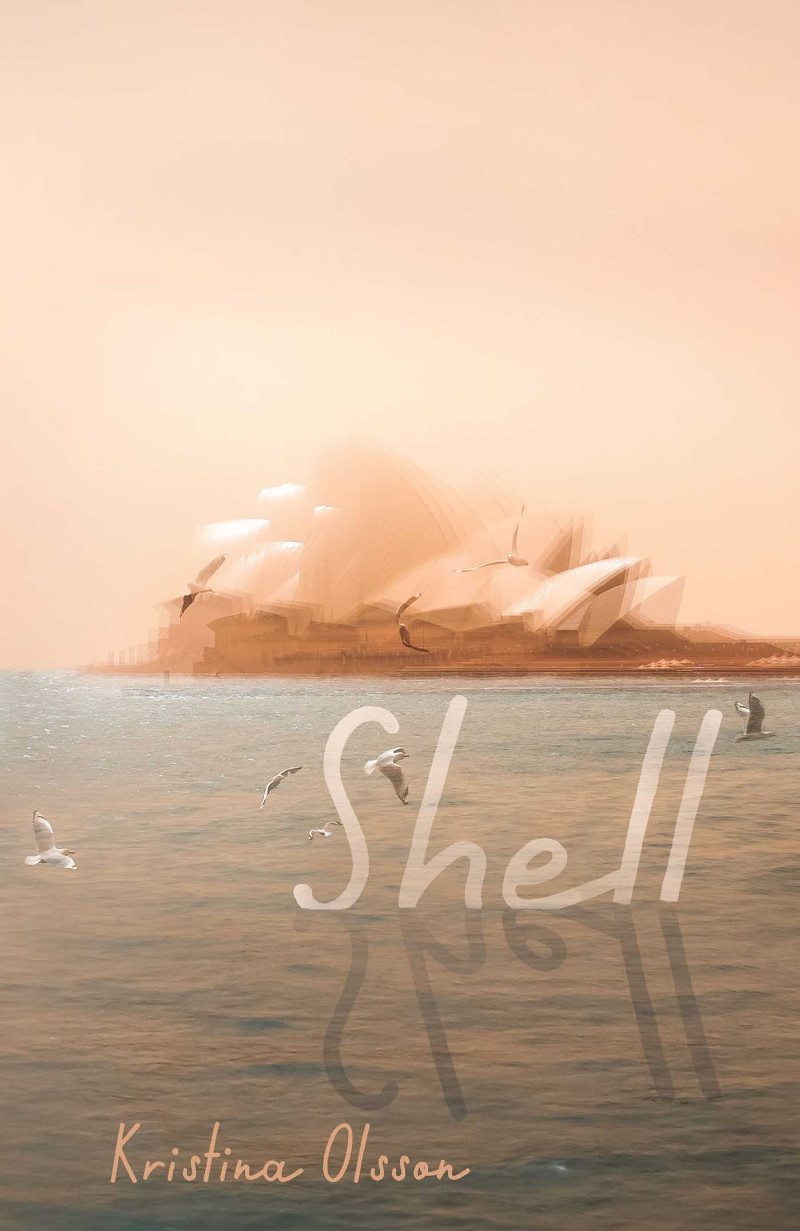 Shell by Kristina OlssonI fell more deeply in love with Sydney's architectural diva while reading two complementary books. Helen Pitt's The House: The dramatic story of the Sydney Opera House and the people who made it (Allen & Unwin) is a thoroughly researched, colourful, and often shocking narrative history. Kristina Olsson's shimmering novel Shell (Scribner, 11/18) uses the half-built Opera House and the Vietnam War as backdrop to a human drama about love, family, commitment, and loss. Two other novels stood out. Gail Jones's The Death of Noah Glass (Text Publishing, 4/18) wraps a richly layered family story in an art theft mystery that travels from Western Australia to Sydney and Sicily. Sally Rooney's Normal People (Faber) is an on-again, off-again not-quite love story set in contemporary Ireland. Behind the humorously deadpan millennial voice lies astute commentary on class, sexual violence, and other pressing issues.
David McCooey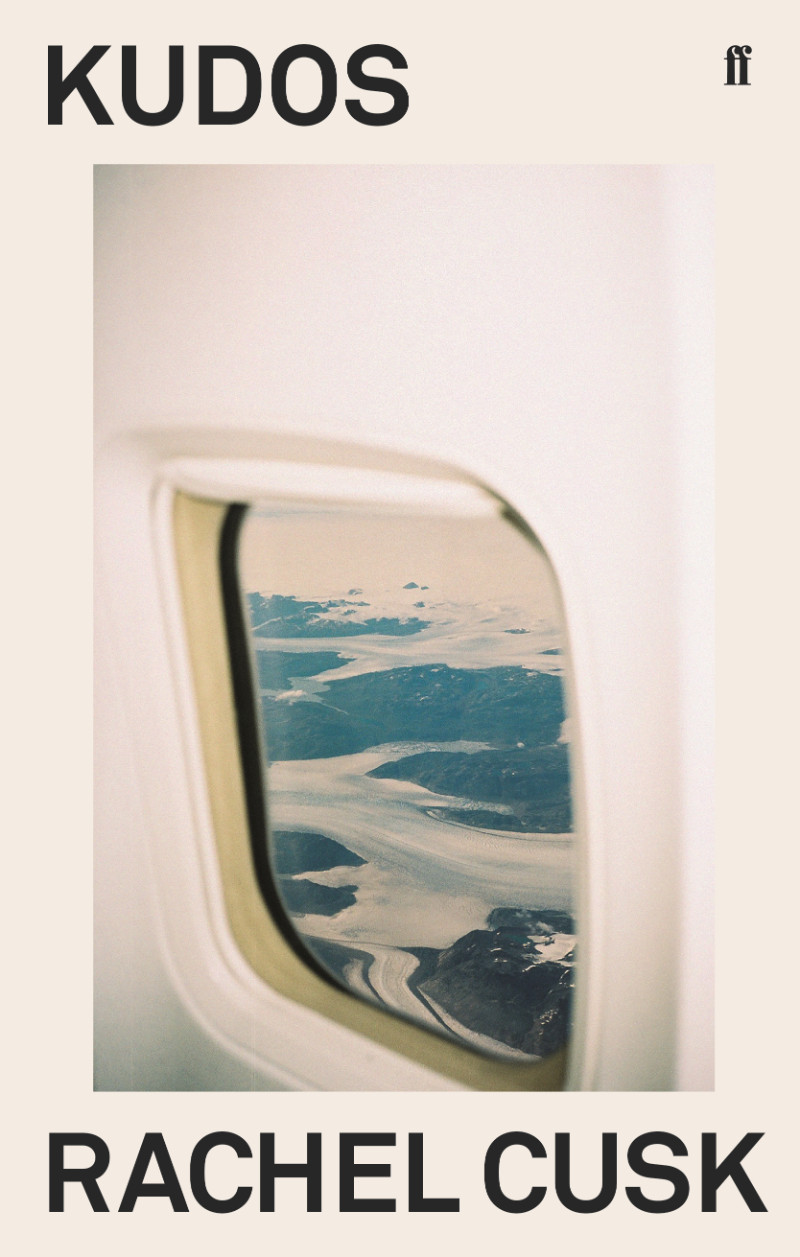 Kudos by Rachel KuskThis year, Rachel Cusk's 'The Outline Trilogy' came to a suitably brilliant end with Kudos (Faber, 8/18). I am, months later, still bereft at the series' completion. Will Eaves's Murmur (CB Editions), while not part of a trilogy, is also one of a hat-trick of superb books. Murmur, which is partly inspired by the life of Alan Turing, ambitiously and brilliantly illustrates the relationships between fiction, consciousness, and artificial intelligence. The Years (Fitzcarraldo Editions) – Alison L. Strayer's compelling translation of Annie Ernaux's Les Années (2008) – shows why Ernaux has such a high reputation for life writing in France. Lastly, there have been an extraordinary number of terrific collections by Australian poets, but I must mention Jordie Albiston's Warlines (Hybrid, 11/18). A collection of found poems based on the correspondence of World War I soldiers, Warlines is a masterwork of documentary poetry that is both profoundly moving and intensely crafted.
Lisa Gorton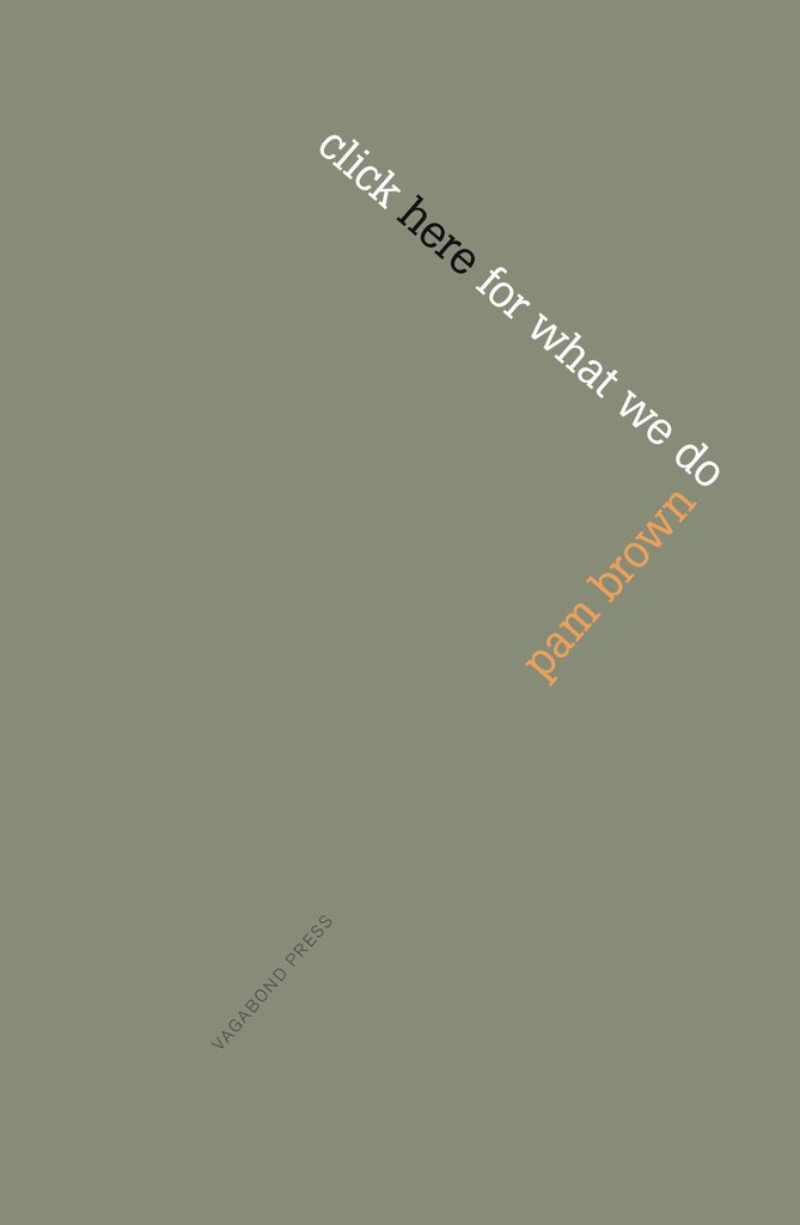 Click here for what we do by Pam BrownPam Brown's new poetry collection, Click here for what we do (Vagabond, 8/18) is made of four long poems that, taking a walk through the everyday, assemble its weird onrush of habit, newness, news, advertising, commentary, forgetfulness, and changes in weather. They are quick, spare, alert, and companionable. It was fun to discover Nell Dunn's Talking to Women, first printed in 1965, reissued this year with an introduction from Ali Smith (Silver Press). In this, Nell Dunn talks honestly with nine friends – writers, artists, factory workers – about work and sex and love and freedom. Black Inc. this year ended its long-running series Best Australian Poems. But, led by Jacinta Le Plastrier, Australian Poetry has been publishing an impressive, and impressively various, sequence of guest-edited journals and anthologies.
Dennis Altman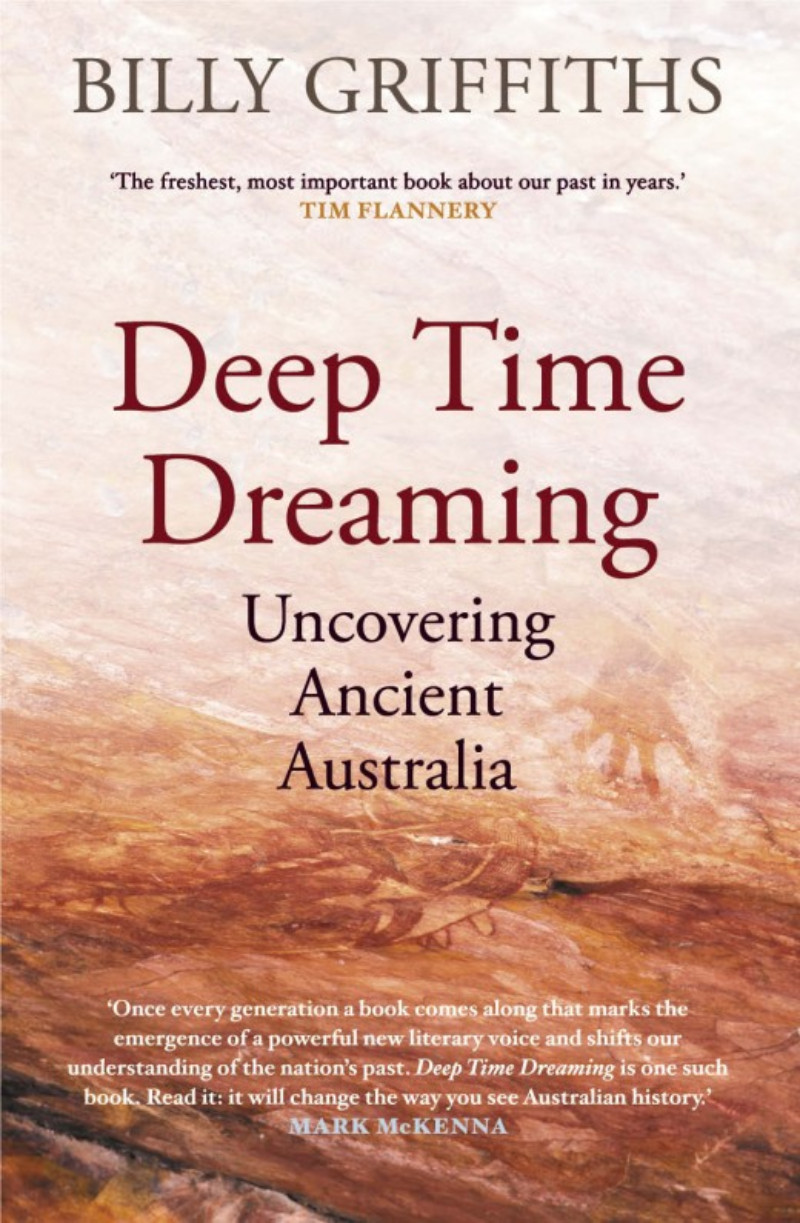 Deep Time Dreaming: Uncovering Ancient Australia by Billy GriffithsIs it a reflection of the times that the books that most impressed me this year are non-fiction? Understandably there has been an outpouring of books about US politics. Of those I read, Ben Rhodes's The World as It Is: Inside the Obama White House (Bodley Head, 12/18) stands out. Rhodes was speechwriter and foreign policy adviser to Barack Obama; this book is a stark reminder of how the world has changed since Donald Trump's election. Billy Griffiths's Deep Time Dreaming: Uncovering Ancient Australia (Black Inc., 4/18) is a wonderful account of the discovery of Australia's Indigenous history, blending archaeology, politics, and landscape. Most powerful of all is Behrouz Boochani's No Friend But the Mountains: Writing from Manus Prison (Picador, 10/18), written from the detention centre on Manus. It should be compulsory reading for every federal politician.
Mark Edele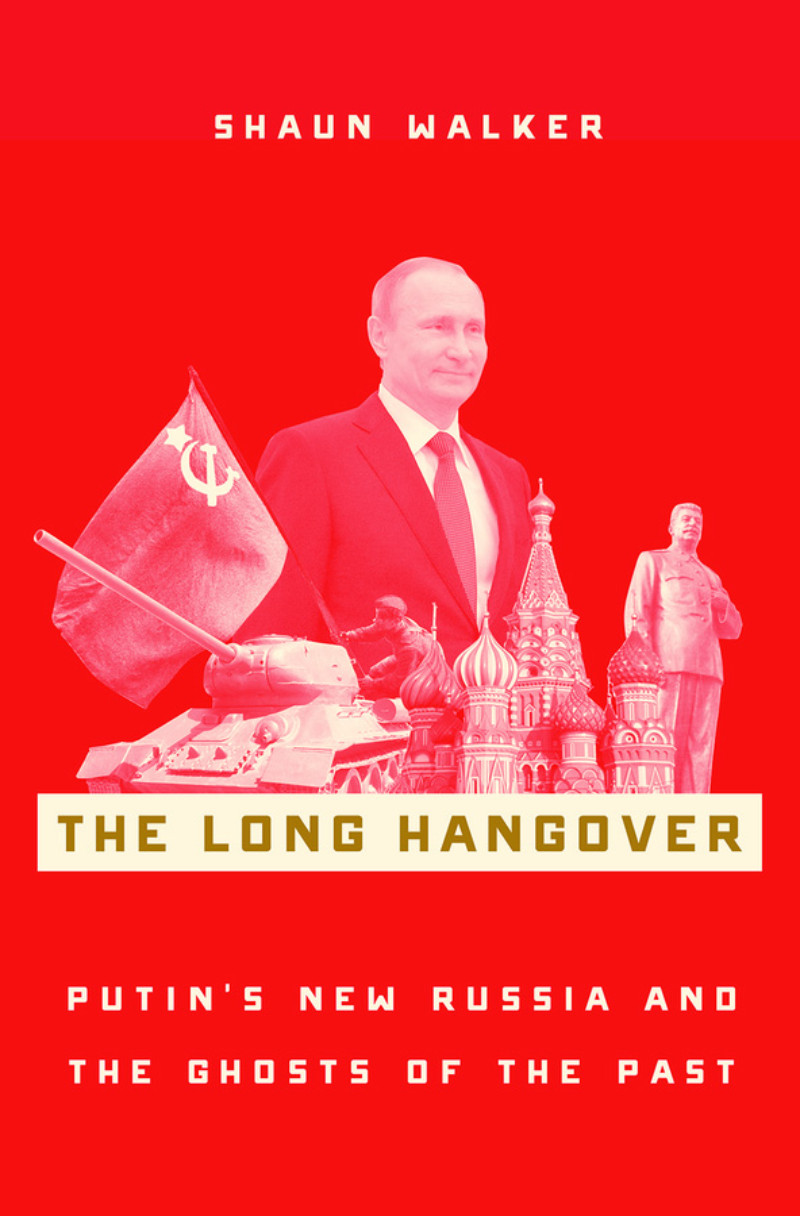 The Long Hangover: Putin's new Russia and the ghosts of the past by Shaun WalkerMy highlights of the year are all first books. Shaun Walker is a reporter with a history degree. His The Long Hangover: Putin's new Russia and the ghosts of the past (OUP, 4/18) is the best recent book about contemporary Russia. Johannes Due Enstad's rigorously researched Soviet Russians under Nazi Occupation: Fragile loyalties in World War II (CUP) brings a new complexity to the study of the USSR's World War II; and Iva Glisic's The Futurist Files: Avant-garde, politics, and ideology in Russia, 1905–1930 (Northern Illinois University Press) combines the sensibilities of the art historian with the rigour of archive-based political history. It invents a new genre: the political history of radical art. This achievement is all the more impressive, as the author is among the growing number of talented Australian scholars forced to make a living at the margins of an under-funded university sector.
Brenda Niall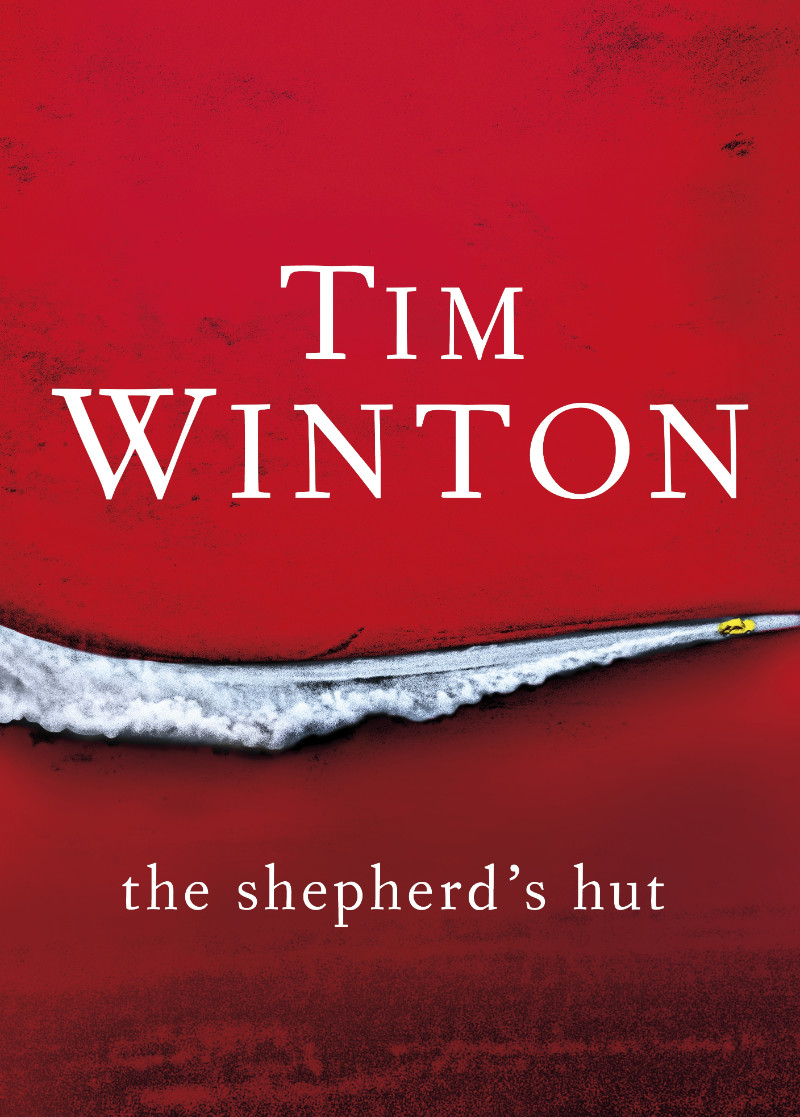 The Shepherds Hut by Tim Winton'Human beings can be awful cruel to one another,' remarked Mark Twain's Huckleberry Finn. I was reminded of laconic, unshockable Huck when I read Tim Winton's The Shepherd's Hut (Hamish Hamilton, 3/18). Winton tells the story in the first-person voice of fifteen-year-old Jaxie, who is on the run as a suspect for the murder of his abusive father. When he finds a protector in dubious circumstances, Jaxie's capacity to trust is tested to the limit, as is the physical strength needed to survive in a harsh West Australian landscape. A powerful, haunting story. In 2018 it was time to say goodbye to the irreplaceable William Trevor with Last Stories (Viking, 6/18). In a fictional world that is peopled with eccentrics, misfits, and failures, Trevor's quiet comic sense and his compassion are held in a unique balance. These final stories are elegantly crafted, finely observed, and inventive as always.
Geoff Page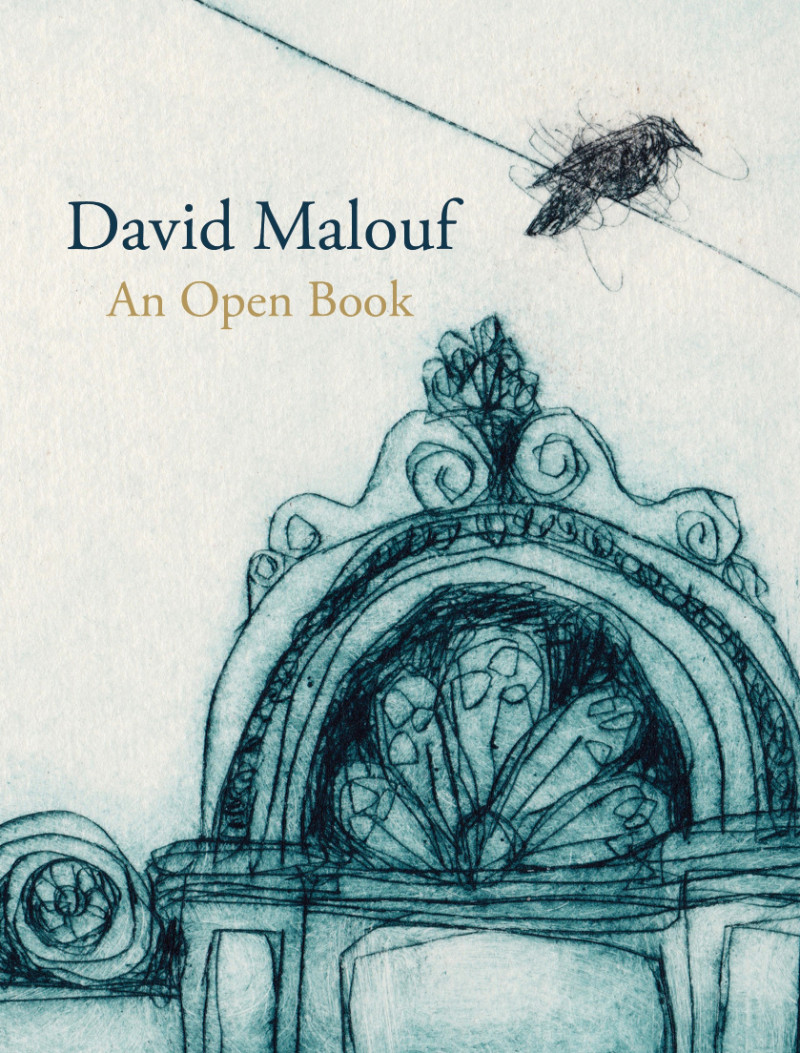 An Open Book by David MaloufThis has been a year of summations and farewells in Australian poetry. Four books may be mentioned, the heaviest of which is Les Murray's new Collected Poems (Black Inc., 12/18). As you might predict, its 736 pages contain some of the best poetry written in this country. A work of comparable interest, if smaller scale, is David Malouf's collection An Open Book, which maintains an almost airy, late-life suspension throughout. Another likely valediction is Clive James's The River in the Sky (Picador, 11/18). It's a phantasmagoric verse memoir, less strictly controlled than his other books produced since a life-threatening diagnosis six years ago. Judith Beveridge's Sun Music is the summation of an exemplary Australian career. Her poems are constructed from finely described details, most of which are tapped into place with simile or metaphor. The most memorable of them involve a rejection of cruelty, whether to humans or animals.
Beejay Silcox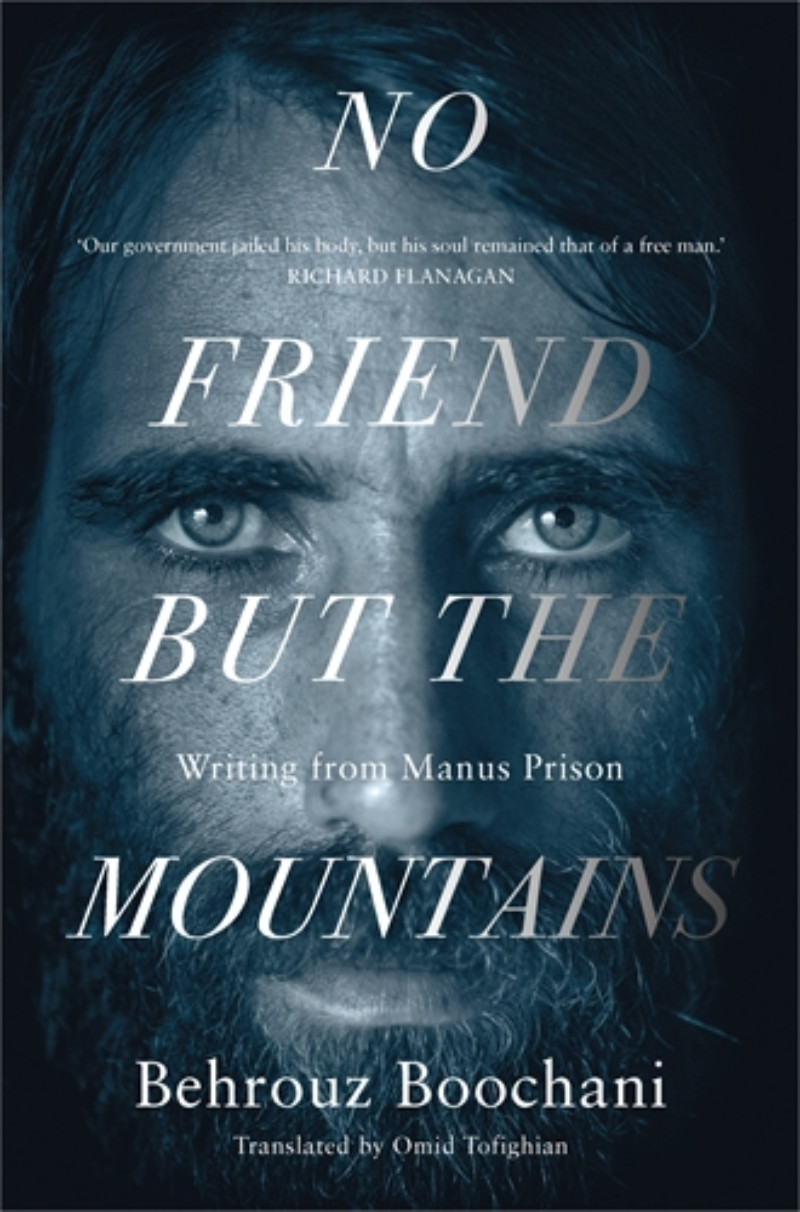 No Friend But the Mountains by Behrouz BoochaniAs an undergrad – full of pith and vinegar – I dismissed Australian literature as tedious, irrelevant tosh. In my defence, I'd been introduced to Aussie writers at school with all the enthusiasm of a vaccination, a literary inoculation. Rest assured, I've since been proved thoroughly and delightfully wrong. 2018 has been a magnificent year for Australian letters. For me, the year's quiet marvel was Robert Lukins's The Everlasting Sunday (UQP, 4/18) a gorgeously restrained début, in which a house of unwanted boys must survive more than winter's cruelties. A novel of ice, with a heart of fire. But the year's clarion call was No Friend But the Mountains, Behrouz Boochani's inconsolably human account of his inhuman detention on Manus Island – a plea, a poem, and a mighty indictment. As Richard Flanagan insists in his foreword: this is an Australian story, its author 'A great Australian writer'.
John Kinsella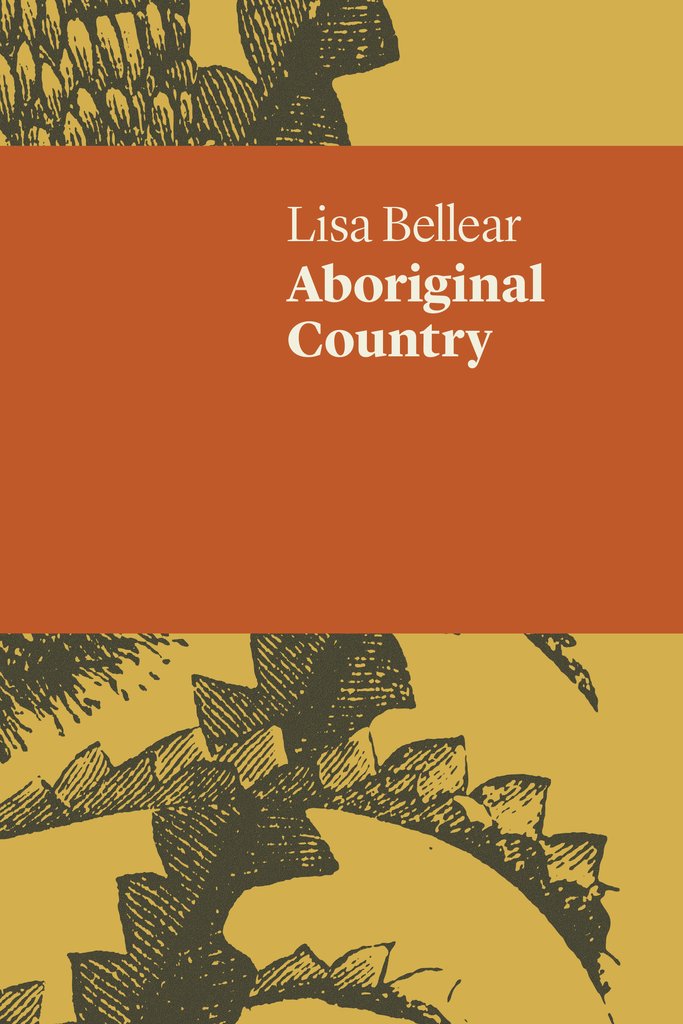 Aboriginal Country by Jen Jewel Brown Lisa Bellear once wrote to me in an email, 'Let's get busy' – a call for living life, in conjunction with action, in so many ways. Jen Jewel Brown has done an excellent job compiling much of Bellear's uncollected poetry in the vital collection Aboriginal Country (UWAP). The emphatic, committed voice of this remarkable Goernpil woman, feminist, poet, photographer, and activist shines through. Other remarkable collections of Australian poetry this year include Kent MacCarter's postmodern tour de force, California Sweet (Five Islands Press), Sarah Day's striking book of seeing Towards Light and Other Poems, Philip Mead's intensely honed and intelligent late-modernist re-engagement with the world as experienced in Zanzibar Light (Vagabond Press, 5/18), and the poised tension and verbal control of Misbah Khokhar's prose poems in Rooftops in Karachi (Vagabond Press).
Astrid Edwards
Ceridwen Dovey's In the Garden of the Fugitives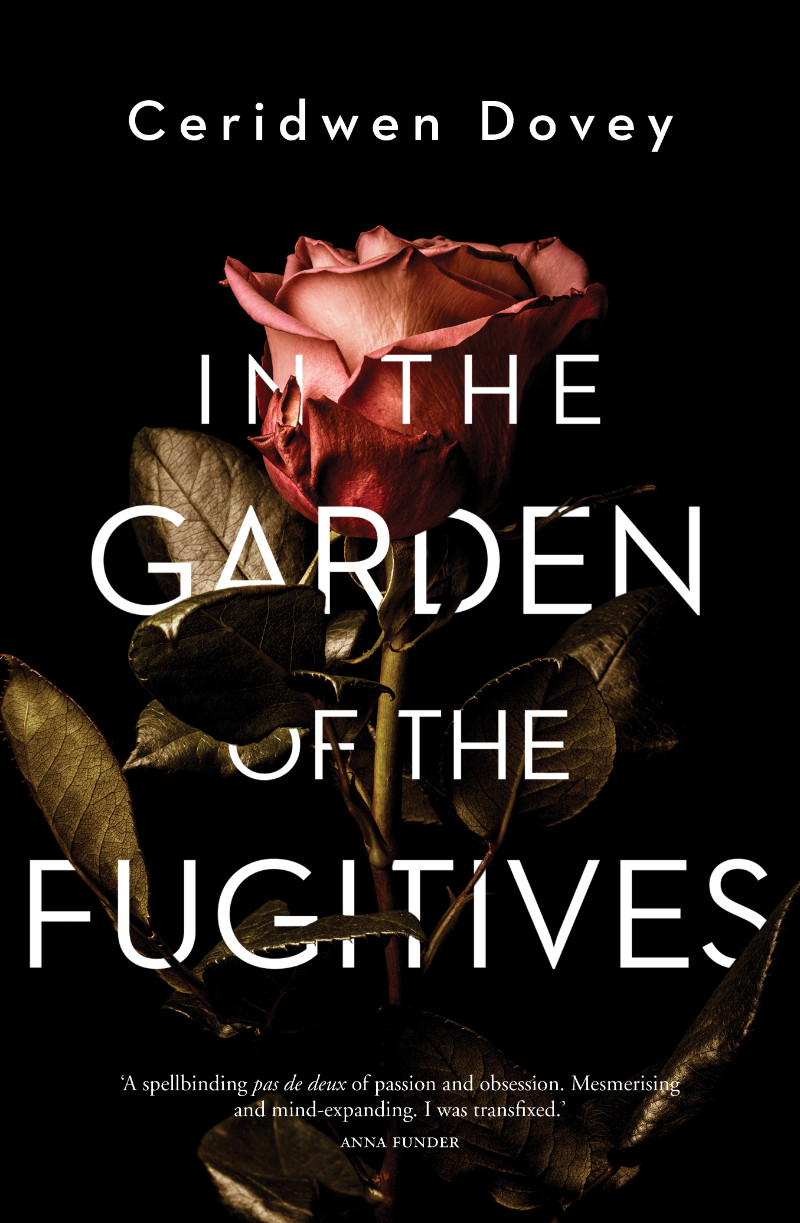 In the Garden of the Fugitives by Ceridwen Doveyis intense and provocative, an artful exploration of love and power. It is fiction to devour over the summer break. The Tall Man was always going to be a hard act to follow, but Chloe Hooper has done it with The Arsonist. Hooper creates emotion from fact and recounts the Black Saturday fires with empathy and intelligence. Rachael Brown achieved an Australian first: turning a number one true-crime podcast into a Walkley-shortlisted book. Trace: Who killed Maria James? (Scribe) is a gripping read. And finally, imagine if Harry Potter had been written with a female protagonist? Jessica Townsend has done just that with Wundersmith: The calling of Morrigan Crow (Hachette) The series is a reading gateway drug for the next generation.
Frank Bongiorno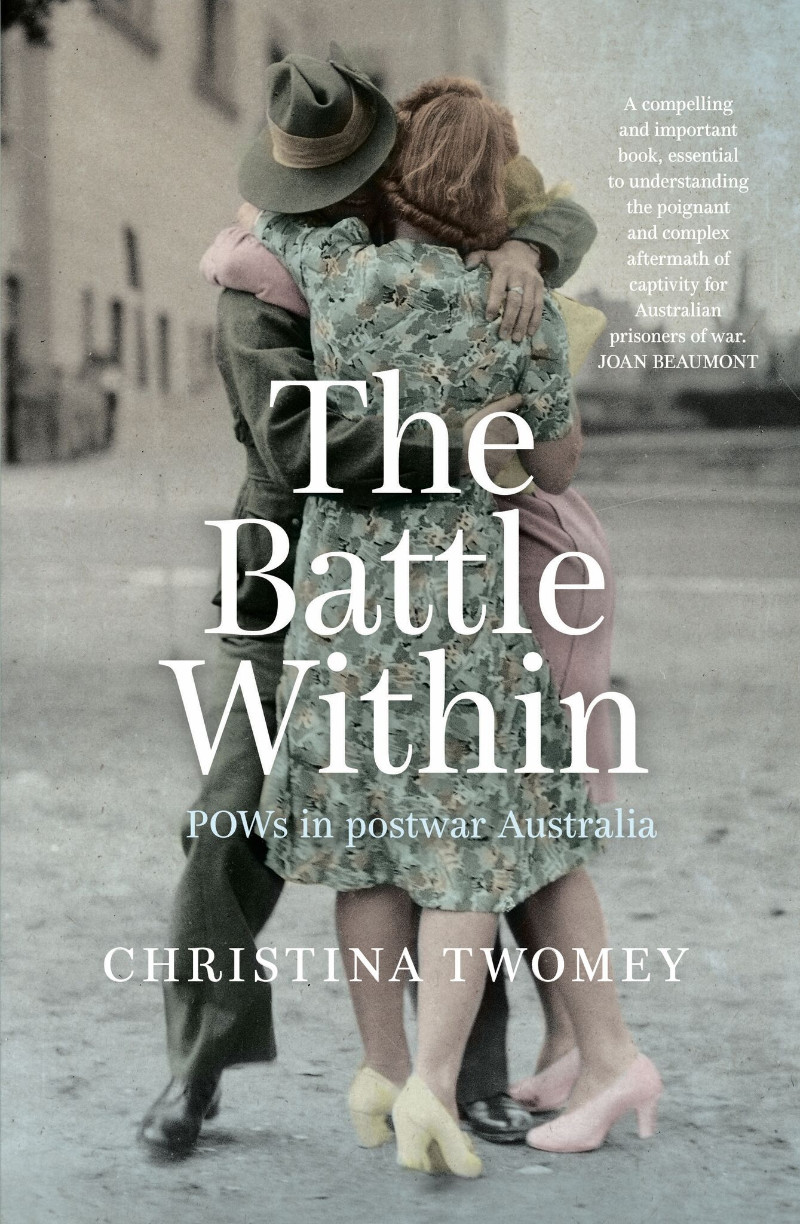 The Battle Within: POWs in postwar Australia by Chrstina TwomeyIt has been a year dominated by history and non-fiction, even more than is usually the case for me. I enjoyed several, but two stood out. Billy Griffiths's Deep Time Dreaming is a beautifully written account of how the archaeological profession came to learn what Indigenous people had long known: that they had lived in this country for aeons. Christina Twomey's The Battle Within: POWs in postwar Australia (NewSouth, 8/18) manages to be quietly moving without ever descending into mawkishness. In a highly readable and superbly researched book, Twomey shows how Australian POWs in Japan moved from being an embarrassment on the periphery of Australian consciousness to finding a place near the centre of our collective memory of war.
Gregory Day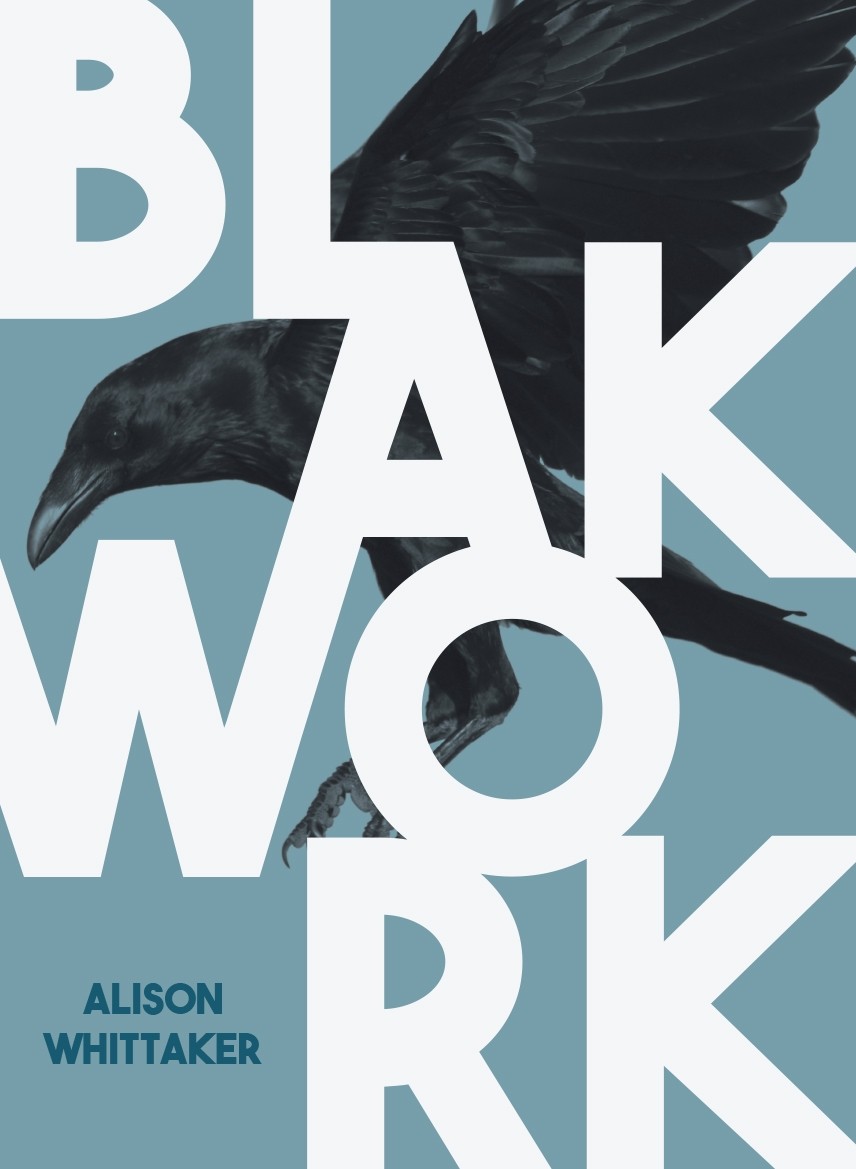 Blakwork by Alison Whittaker Richard Powers' The Overstory (Norton) was my 2018 fiction highlight. I lost myself in the branches of this big book, in the ideas, the imagery, the eloquence, and the melodrama. I already think of it as a Moby-Dick of trees and, like Moby-Dick, it redeploys a bristling field of natural science for the purposes of an emotionally charged human narrative. Not to mention an environmentally urgent one. Judith Beveridge's Sun Music: New and selected poems was also a highlight. Like Powers, Beveridge has a gift for finding ways to match the natural world in words. I also very much enjoyed Alison Whittaker's virtuosic collection, Blakwork (Magabala). The way Gomeroi words are always bursting through the English in Blakwork feels more like the future than the past. It's surely one of the key books in our current Aboriginal literary and linguistic renaissance.
Brenda Walker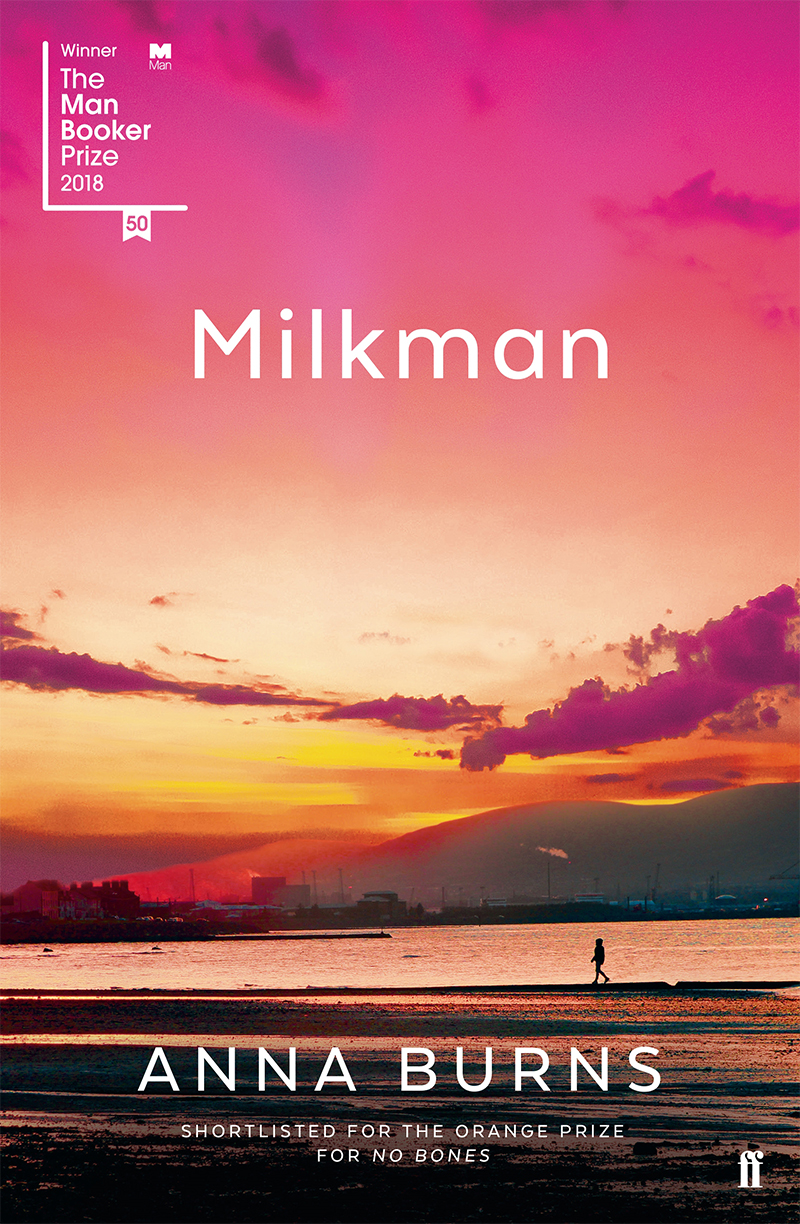 Milkman by Anna BurnsAnna Burns's Milkman (Faber) – winner of the 2018 Man Booker Prize – is set in Northern Ireland during the Troubles. Political idealism has rotted into lethal small-scale totalitarianism, coldly observed by a funny, sensible, and relentlessly literary eighteen-year-old girl who is sexually menaced by a senior paramilitary figure. Milkman is fabulously digressive, a brilliant survey of cruelty and coercion. Alice Nelson's The Children's House (Vintage, 10/18) is an exceptional Australian novel about exile, also witnessed by a young and thoughtful woman. Marina's New York is haunted by the loss of countries – Rwanda, Israel, Ireland, El Salvador. It documents both the brutal severance and the unexpected reconfiguration of community, families, and ideals.
Anthony Lynch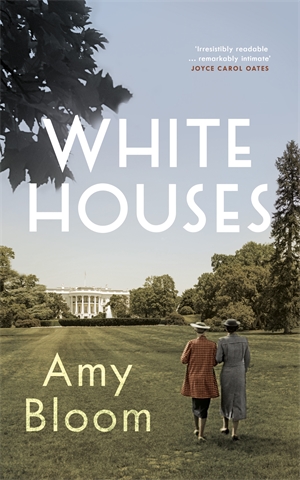 White Houses by Amy BloomIn White Houses (Granta), American novelist Amy Bloom inhabits the voice and spikey character of Depression-era journalist Lorena Hickok. Through archival research and vivid reimagining, Bloom offers a remarkable portrait of the not-so-secret love between 'Hick' and First Lady Eleanor Roosevelt. Closer to home, David Sornig in Blue Lake (Scribe) also mines the archive, as well as extensive interviews and his own first-hand knowledge, to reconsider the zone west of Melbourne's CBD that was once fertile wetland and lagoon. Imaginatively constructed and with erudite first-person guidance, this is the kind of riveting non-fiction that deserves the term 'creative'. Poet Kevin Brophy sensitively explores another geography and body of water in Look at the Lake (Puncher and Wattmann, 9/18). Brophy spent two years at Mulan, home of the Walmajarri people in the Kimberley, and his wry, beautifully weighted poems quietly diarise an outsider's observations of community life.
Suzy Freeman-Greene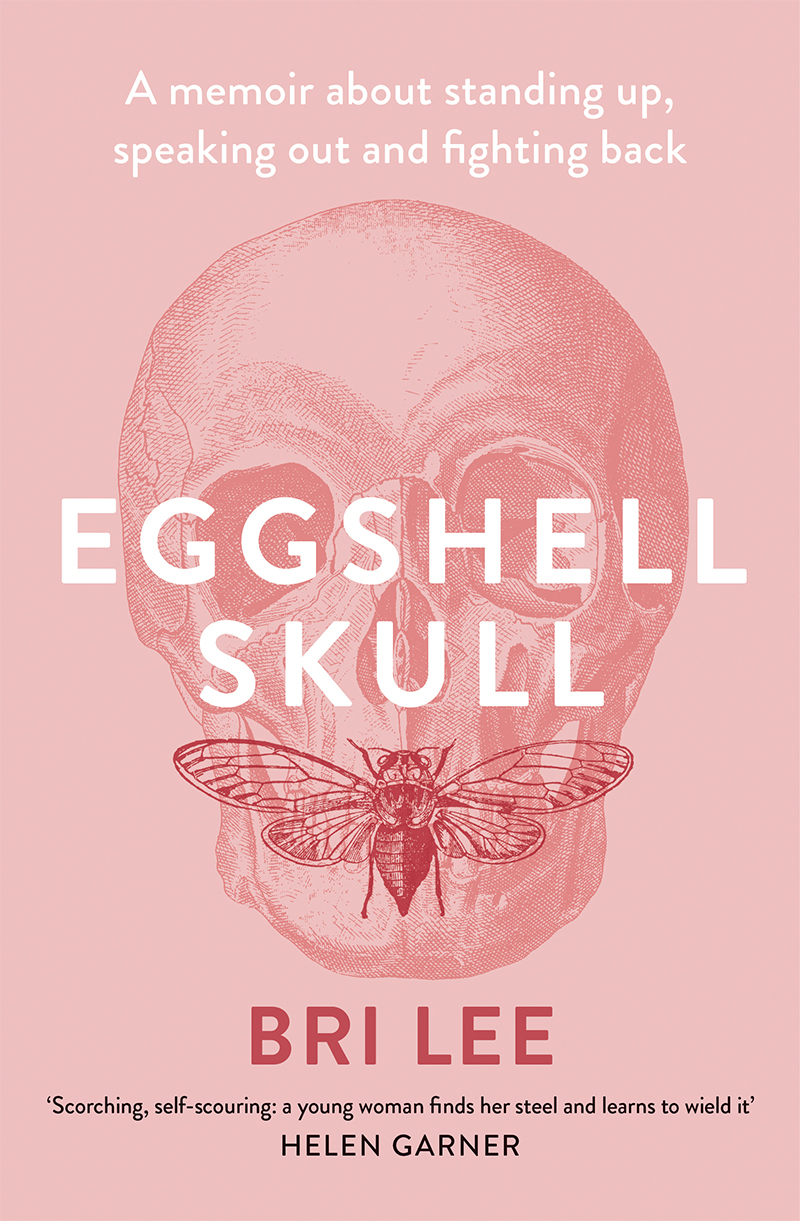 Eggshell Skull by Bri LeeI read Bri Lee's Eggshell Skull (Allen & Unwin) in one furious day. This dark, sparkling memoir of a young judge's associate tells how she gradually finds the nerve to report the man who molested her as a child. Lee's voice is warm and surprising; her writing fizzes with energy, ideas, and great sentences. I also devoured the edition of Freeman's literary journal (Text Publishing) that is devoted to the theme of power. Exceptional essays include Josephine Rowe's charged account of her time as a life model, Aminatta Forna on street harassment, and Nicole Im's exquisite meditation on suicide. The funniest book I read this year was Andrew Sean Greer's Less (Abacus, 2017). It's rare to laugh out loud while reading a Pulitzer Prize-winning novel. Greer's tale of an almost washed-up novelist nudging fifty is hilarious, touching, and deceptively profound.
Tom Griffiths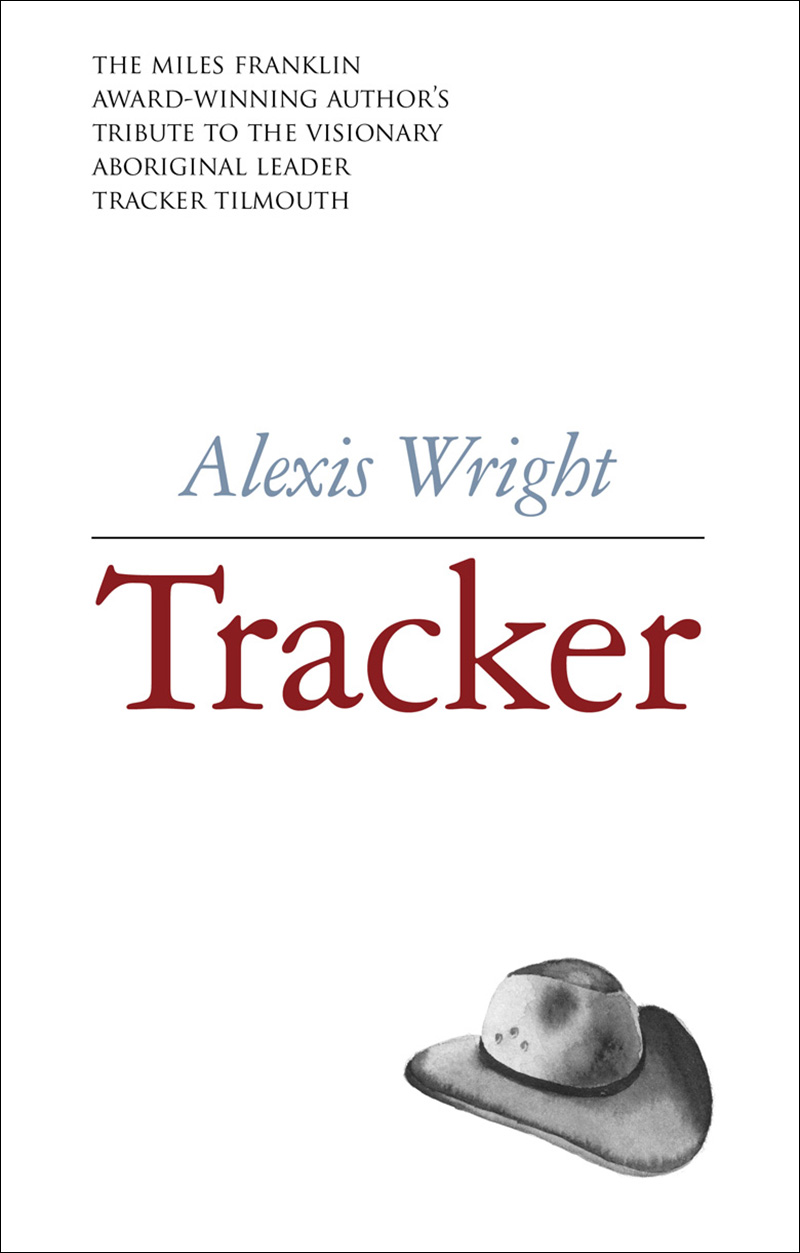 Tracker by Alexis WrightAlexis Wright's Tracker (Giramondo, 1/18) offers rich and complex storytelling, a kaleidoscope of voices that illuminates the remarkable Aboriginal leader Tracker Tilmouth and advances a new model of life writing. Mark McKenna's Quarterly Essay Moment of Truth: History and Australia's future (Black Inc.) is a product of decades of deep thinking and a passionate and timely call for a 'reconciled republic'. Two novels that have impressed me with their radical ecological consciousness are Jon McGregor's Reservoir 13 (Fourth Estate, 2017) and Richard Powers' The Overstory. And I enjoyed the late meditations of two great writers: Ursula K. Le Guin's No Time to Spare: Thinking about what matters (Houghton Mifflin Harcourt, 2017) and Jan Morris's In My Mind's Eye: A thought diary (Faber).
Felicity Plunkett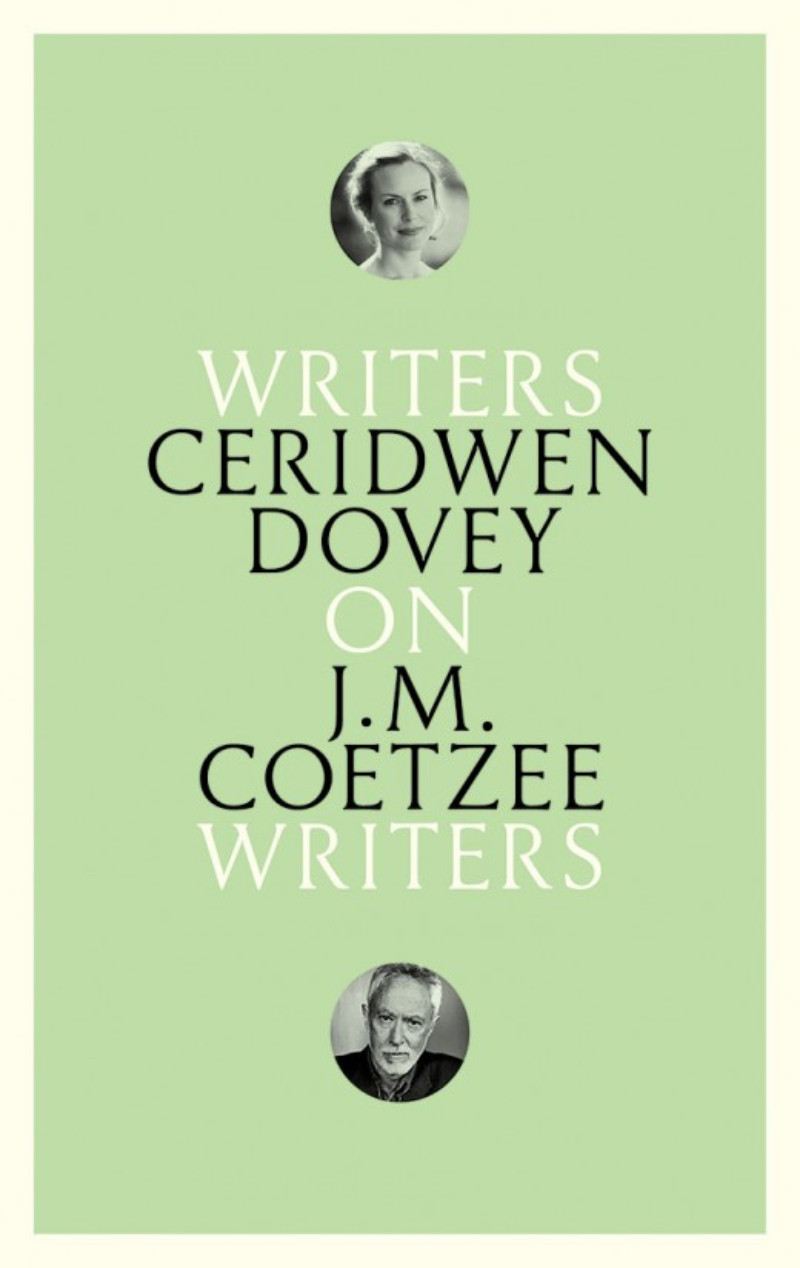 Writers on Writers: Ceridwen Dovey on J.M. CoetzeeThroughout Tracy K. Smith's Wade in the Water (Penguin), the pain of chains 'someone was made to drag' is replaced by the ache when 'love let them be / Unclasped'. Whether her subject is the fight against chemical pollution, slaves' liberation, or a sorrowful woman visited by angels, Smith's poems insist on love as cure, solution, and light, as into a room 'where the drapes / Have been swept back'. The fragmentary revelations and vivid slivers of Michael Ondaatje's Warlight (Jonathan Cape, 9/18) collect in the dim lights of memory and secrecy as his protagonist traces 'the obscure rigging of our mother's life'. Robin Robertson's The Long Take (Picador) is a marvellous book-length poem mapping a young veteran's postwar journey in an exhilarating poetics shaped by film noir and jazz. Ceridwen Dovey's Writers on Writers: On J.M. Coetzee (Black Inc., 11/18) limns desire, abandonment, connection, reading, and writing in an exquisite, layered essay.
Gideon Haigh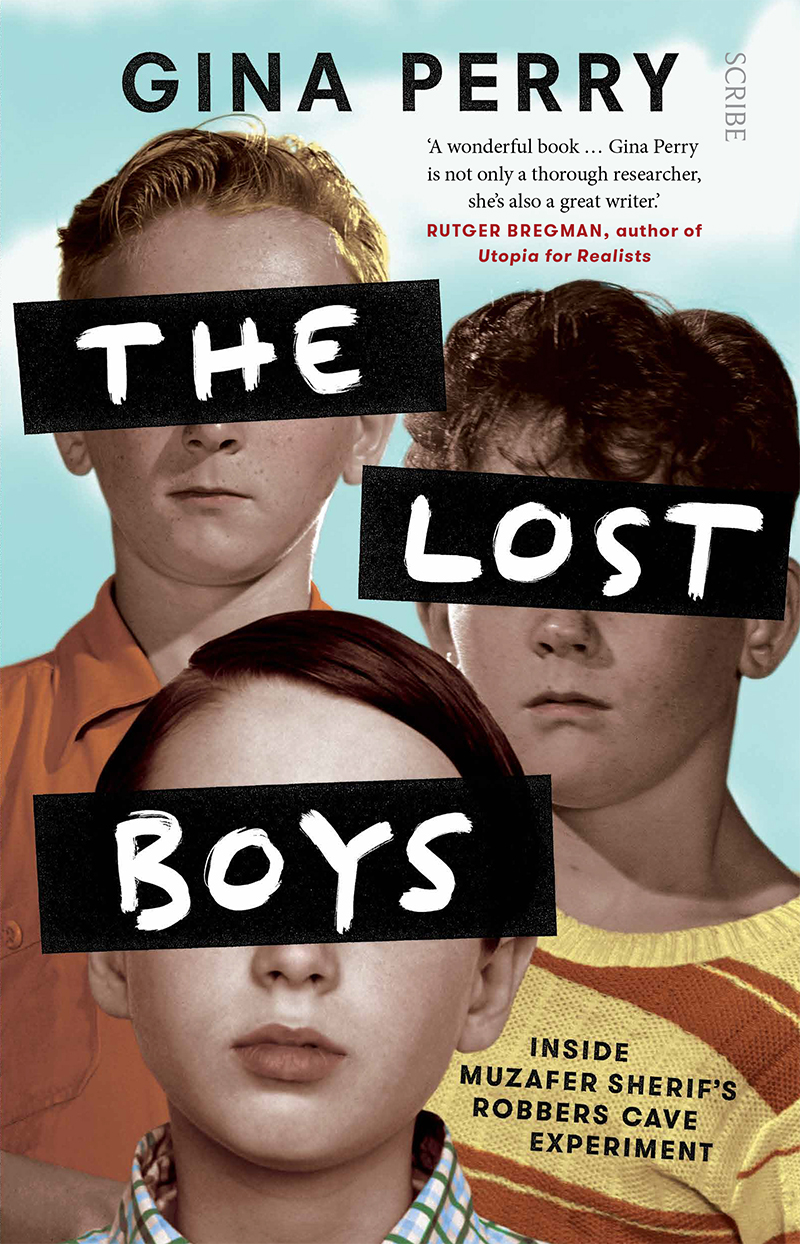 The Lost Boys by Gina PerryWith the best book I read in 2018, I was catching up. Peter Pomerantsev's travelogue of Russia under Putin, Nothing Is True and Everything Is Possible (2014), came out in paperback last year. It covers events from 2006 and 2014, during which the London-based journalist was mostly working as a television producer for Russian entertainment television. It's like Stasiland adapted in the style of Black Mirror, bleakly hilarious when not downright chilling. An ideal historical companion volume was Yuri Slezkine's The House of Government: A saga of the Russian Revolution (Princeton University Press, 2017), a saga of domestic life in a Soviet apartment block before, during, and after the Terror. Gina Perry's The Lost Boys (Scribe, 5/18), an engrossing expose of the Robbers Cave experiment, a classic study in social psychology, was also a fine historical recreation.
Judith Bishop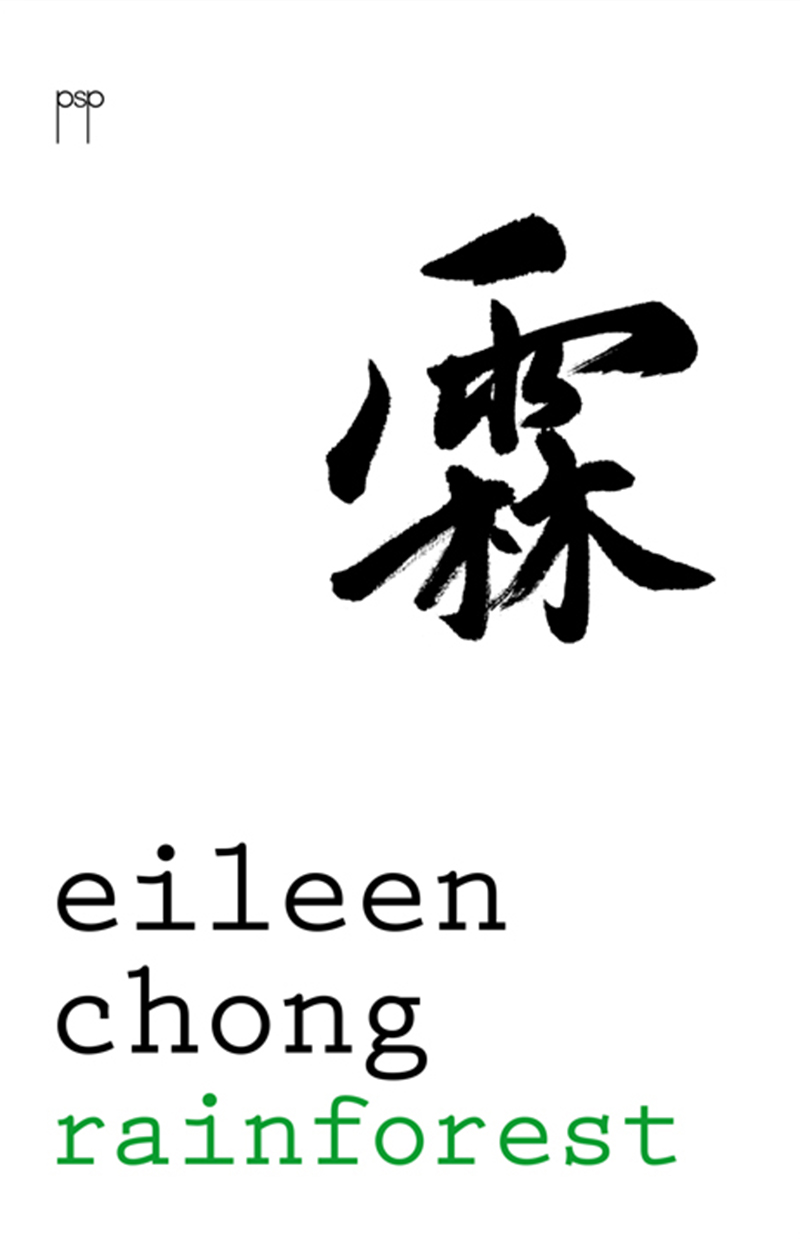 Rainforest by Eileen ChongWhat a strong year for poetry. I loved the resonant, perceptive lyrics in David Malouf's An Open Book and Eileen Chong's Rainforest (Pitt Street Poetry). Chris Wallace-Crabbe's Rondo (Carcanet) rollicks through time and space in the green fields of his joyous imagination. Here, the first Homo sapiens baby is eyed by bemused hominids, who ponder 'Was this bod something to do with a future?' Thirty years ago in I'm Deadly Serious (1988), Wallace-Crabbe pictured cars 'with hearts in their mouths / as though they had something big to offer knowledge'. Yuval Noah Harari certainly does. His own epic imagination of the human journey through evolutionary time ended on a note of high alarm in Homo Deus (Vintage, 2017). His latest, 21 Lessons for the 21st Century (Cape), brings his winged vision to subjects ranging from fake news to freedom to humanity's uncertain future.
James Ley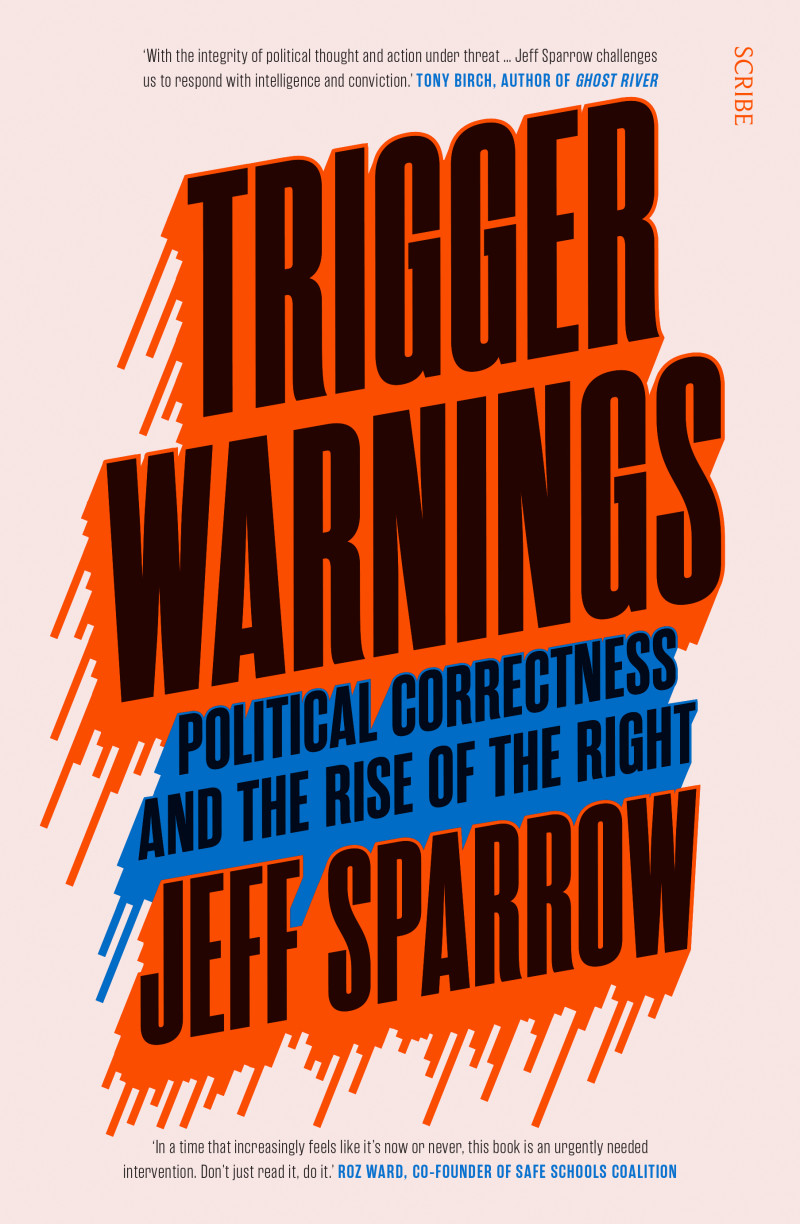 Trigger Warnings by Jeff SparrowFrom the avalanche of books trying to make sense of our present moment, I would like to single out two for special mention: Jeff Sparrow's Trigger Warnings: Political correctness and the rise of the Right (Scribe) and Susan Jacoby's The Age of American Unreason in a Culture of Lies (Pantheon). Sparrow's book is a provocative reading of the culture wars that develops a distinction between 'direct' and 'delegated' politics. Jacoby's book takes a longer historical view: it attempts to trace the irrationality of contemporary US culture back to its origins. Along the way, Jacoby develops a stimulating and wide-ranging thesis about why certain forms of unreason should have found such rich soil in the secular democratic republic of the United States. I would also recommend the latest novel by Richard Powers. The Overstory, written with characteristic intelligence, is a rich and satisfying novel that addresses the environmental catastrophe we are creating and challenges us to rethink our place within the natural world.
Kerryn Goldsworthy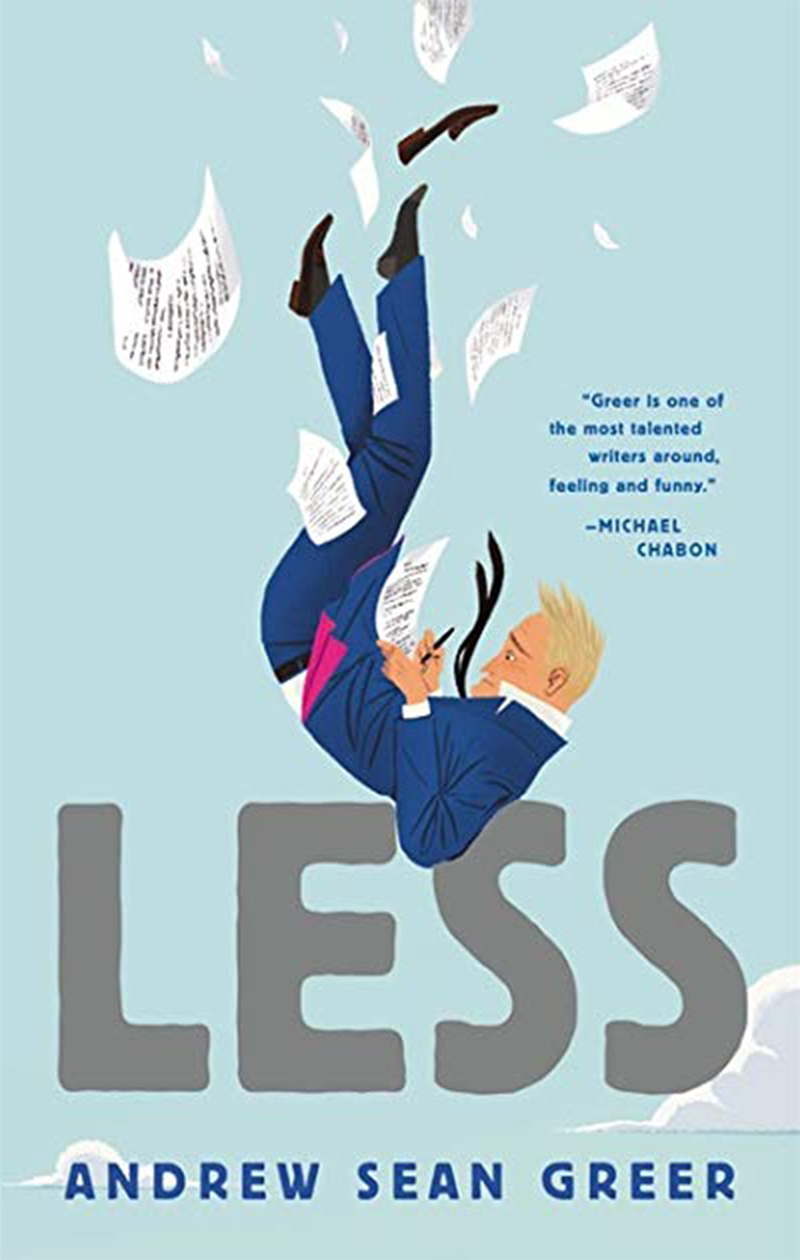 Less by Sean GreerPhillipa McGuinness's The Year Everything Changed: 2001 (Vintage, 6/18) is full of exploding memory-bombs for those who were paying attention to the news back then. McGuinness takes that watershed year and interrogates the tripes out of it, her lively intellect playing across the 2001 news calendar like a beam of light. It also reflects the way we all live, with one eye on current affairs and the other on our own intimate and daily experience. At first, the reader may wonder why Andrew Sean Greer's novel Less won the 2018 Pulitzer Prize for fiction. While it's witty and warm and full of delightful characters, it seems a little lightweight. But it gathers heft as it goes, with its tale of a lonely gay novelist looking down the double barrels of his fiftieth birthday and his ex-lover's approaching wedding.
Clare Corbould
An American Marriage by Tayari JonesThe most important book I read this year was Behrouz Boochani's No Friend But the Mountains. Part philosophy, part reportage, part memoir, Boochani's account of Manus Island lingers in the mind. That it was composed by SMS and WhatsApp messages makes the book, and its author, all the more impressive. Recent policy changes in Canberra suggest the book has even had its intended impact. In the long term, it should also find a lasting place in the canon of prison literature. Novelist Tayari Jones probes the effects of the carceral state on intimate relationships in An American Marriage (Vintage). It's a stunning portrait of the pressures under which even middle-class African Americans live.
Geordie Williamson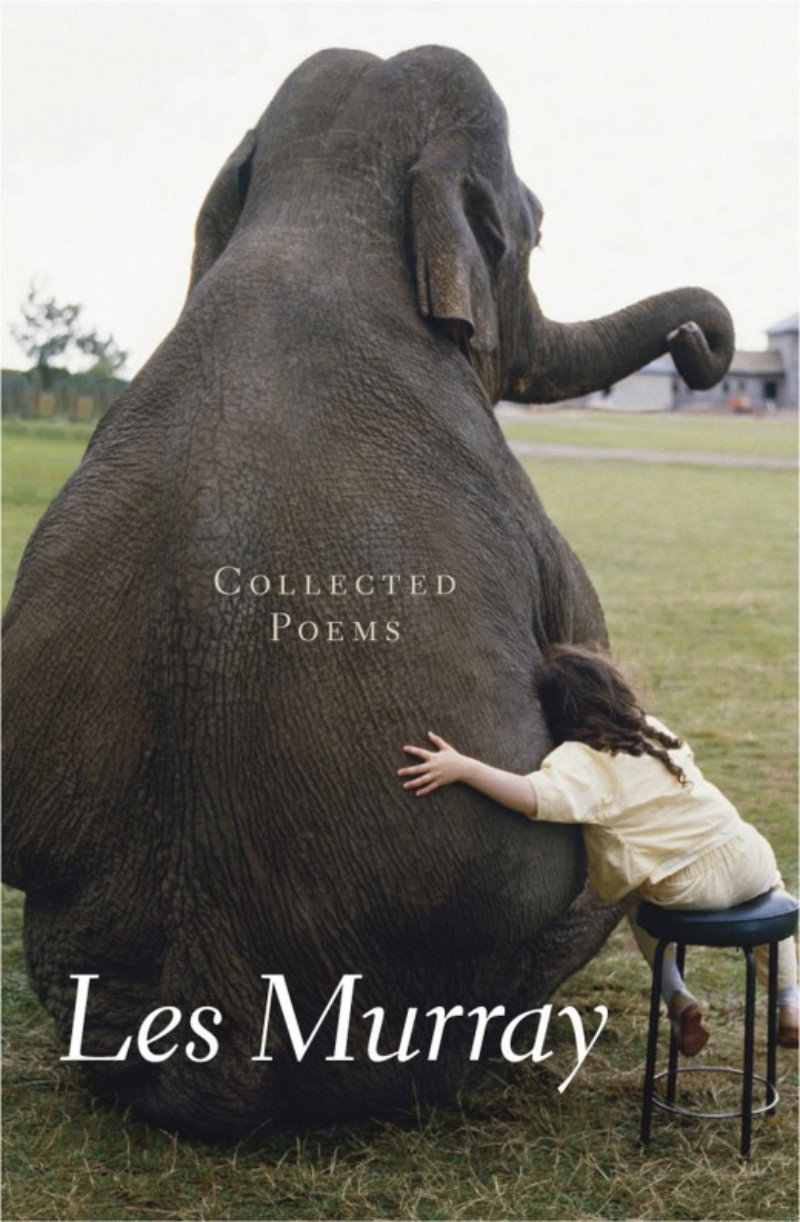 Collected Poems by Les MurrayThere was no competition. Les Murray's Collected Poems squats on my desk like the monolith from 2001: A Space Odyssey. It is a handsome volume and a substantial one whose contents are by turns grotesque, elegant, abstruse, innovative in form, conservative in spirit, and often achingly felt. Murray is a difficult poet in many respects, but this grand summa demands awe and admiration. Barry Hill's Reason and Lovelessness: Essays, encounters, reviews 1980–2017 (Monash University Publishing, 5/18), is a compendium of life-work by another commanding figure in Australian literary culture. It reveals the sheer range of Hill's passions and concerns over time, and it reminds us of the commitment, curiosity, and care he has brought to bear upon each of them. No Friend but the Mountains by Behrouz Boochani may or may not be the best book of the year; it is certainly the most important.
Morag Fraser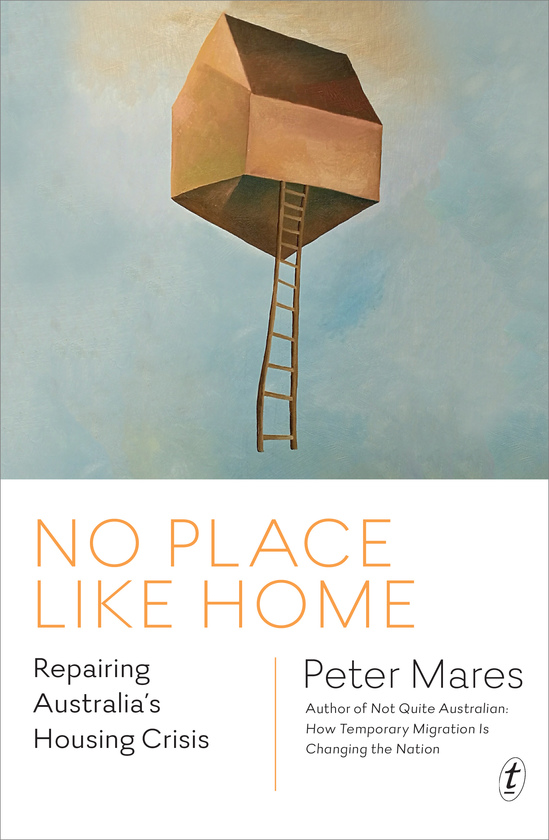 No Place like Home: Repairing Australia's housing crisis by Peter MaresPeter Mares has been pricking Australian consciences in his informed, dispassionate way for decades. No Place Like Home: Repairing Australia's housing crisis (Text Publishing) is yet another instance of his salutary ability to take a highly politicised issue, examine its details, and provide both a lucid and ethical response and a context that informs, rather than inflames, his general audience – journalism at its very best. Tim Winton's The Shepherd's Hut is a tour de force. Winton is one of the few writers I know who could carry off such a sustained vernacular performance. The voice of Jaxie Clackton is utterly authentic (sounds like the Tim Winton I heard twenty-five years ago), and his helter-skelter Bildungsroman is searing and morally confronting. Unforgettable fiction for exactly this moment.
Susan Sheridan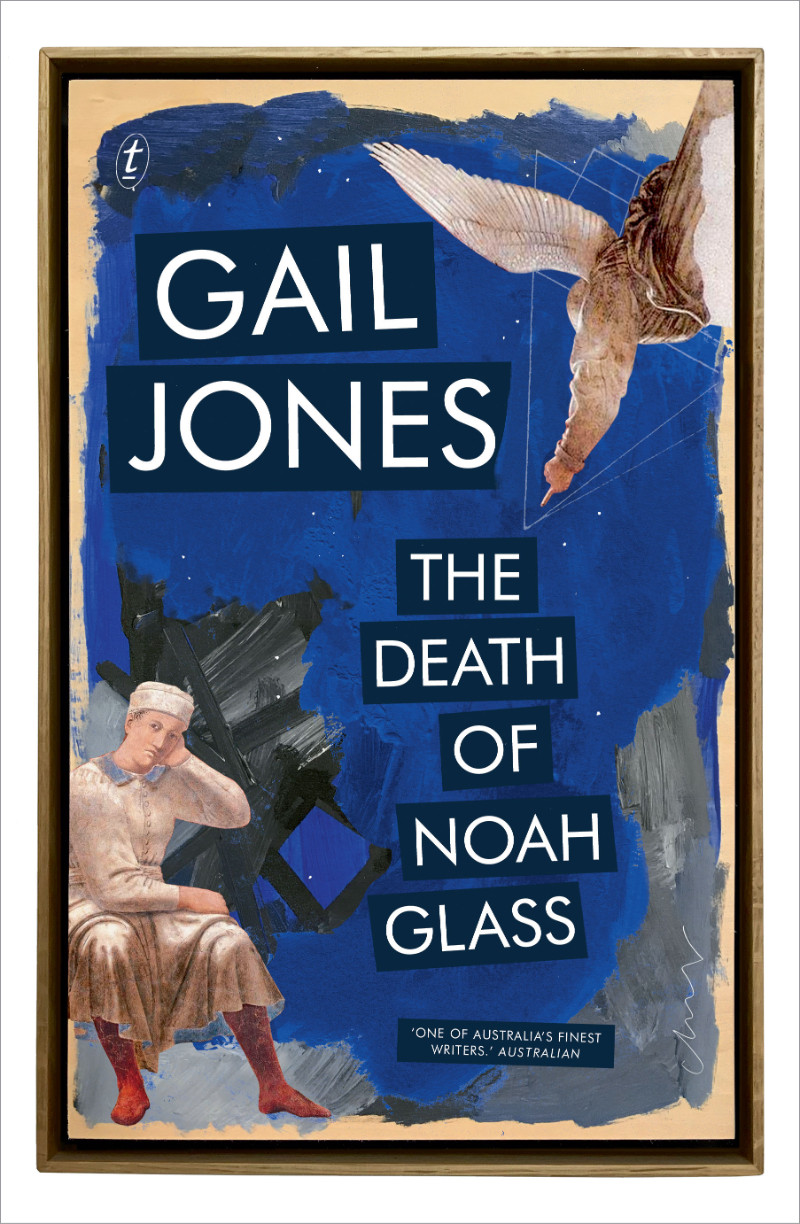 The Death of Noah Glass by Gail JonesAmong this year's Australian publications, Gail Jones's mesmerising prose and intricate structuring made The Death of Noah Glass my top novel-reading experience. Also from Text, Nadia Wheatley's memoir Her Mother's Daughter: A memoir moved me deeply, recounting the life of a strong woman who found the constraints of domestic life in the postwar years unbearable. To complete a trio of genres, I choose David Malouf's poetry collection An Open Book. UQP has made a beautiful book to house poems of limpid grace and wise insight.