Advances
News from the Editor's Desk - May 2017
John Clarke
Since his death on 9 April 2017 there have been many fine tributes to John Clarke, the New Zealand-born satirist, actor, and writer. His sudden death while hiking in the Grampians shocked many (he was only sixty-eight) and deprives Australian readers and television viewers of a wonderfully dry, often very funny, and much-needed iconoclast. Morag Fraser – who for many years edited Eureka Street – lauds the irrepressible Clarke and recalls his hilarious telephone conversations in a personal tribute in this issue. Meanwhile, we have republished Brian Matthews's review of John Clarke's book The Tournament, which appeared in the February 2003 issue of ABR.
Porter Prize
In late March, one of our larger Porter Prize audiences gathered at Collected Works Bookshop for readings of the seven shortlisted poems and the naming of the winner. This year our three judges – Ali Alizadeh, Jill Jones, Felicity Plunkett – split the Prize, as happened in 2011.
The co-winners of this year's Peter Porter Poetry Prize are Louis Klee (Victoria) and Damen O'Brien (Queensland). They were chosen from a record field of almost 1,000 entries, from twenty-two countries (the USA was represented by two poets on the shortlist, one of whom, Michael Lee Phillips, attended the ceremony).
Louis Klee, currently studying in the UK, was represented by 2012 winner, Michael Farrell, who read his poem 'Sentence to Lilacs'. Klee told Advances: 'What an honour, shock, and delight to share this award with Damen O'Brien, and indeed all the past winners. I am immensely grateful to the judges and to Australian Book Review. Finally, transgressing temporal boundaries and cultural milieux, I wish to express an infinite gratitude to Aimé Césaire, for it was only in returning to Cahier d'un retour that what began as a draft in 2009 became the present poem.'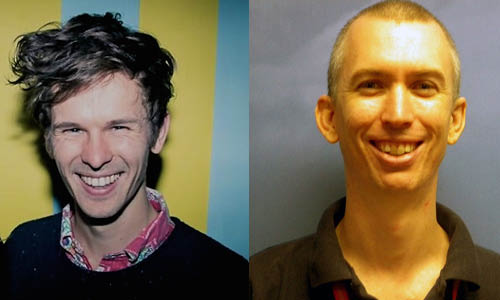 2017 Porter Prize winners Louis Klee and Damen O'Brien
Damen O'Brien, whose poem is titled 'pH', alliterated thus: 'There are few competitions in Australia that have the prestige and profile of the PPPP. I have read and reread the shortlists of the Prize for years. These are great poems by great poets I respect, and I feel humbled to have my poem join that list.'
We look forward to presenting the fourteenth Porter Prize in 2018.
Joy to the World
The Porter Prize is one of several lucrative poetry competitions in this prize-happy land. The Australian Catholic University (ACU) Prize for Poetry is worth a total of $18,000, with a first prize of $10,000. There is a happy caveat, though: entries must be joyous. Fr Anthony Casamento, the Prize's sponsor, has commented: 'At a time of uncertainty across the world, we need to be joy-filled people. Poetry is a powerful medium on how joy can be manifested, or how its absence can be damaging.' Entries close on 3 July. Visit the ACU website for details.
Jolley Prize
When entries closed for the 2017 ABR Elizabeth Jolley Short Story Prize, we had received about 1,150 entries, from forty-one countries. Judging is underway, and we look forward to publishing the three shortlisted stories in our August issue, ahead of the Jolley Prize ceremony in Sydney later that month.
The Text Prize shortlist
This year four titles have been shortlisted for the tenth annual Text Prize for Young Adult and Children's Writing. The shortlisted works are The Extremely Weird Thing That Happened At Huggabie Falls by Adam Cece, The Art of Taxidermy by Sharon Kernot, Bonesland by Brendan Lawley, and The Peacock Detectives by Carly Nugent and for the first time Text has announced that all four shortlisted authors will be offered book deals. The winner will be revealed at an event in Melbourne on May 3. Visit Text's website for more information about the four shortlisted titles.
NSW Premier's Literary Awards
The shortlists have been revealed for the 2017 NSW Premier's Literary Awards (worth a total of $310,000) and voting is now open for the 2017 People's Choice Award. Winners will be announced on 22 May 2017.
Ernest Scott Prize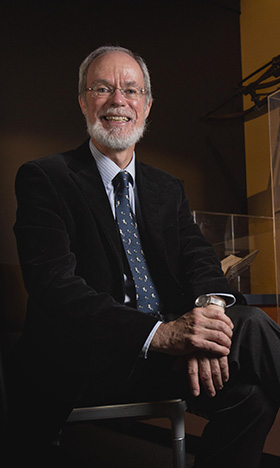 Tom Griffiths (photograph by Jason McCarthy, National Museum of Australia)It's not all joy and skittles amid this plethora of prizes. History is not overlooked. Four scholarly works were shortlisted in the 2017 Ernest Scott Prize, presumably the country's oldest history book prize (it was first awarded in 1952). The shortlisted titles were: A History of New Zealand Women (Barbara Brookes, Bridget Williams Books); Settler Colonialism and (Re)conciliation: Frontier violence, affective performances, and imaginative refoundings (Penelope Edmonds, Palgrave Macmillan); The Art of Time Travel: Historians and their craft (Tom Griffiths, Black Inc.); and Paved with Good Intentions: Terra Nullius, Aboriginal land rights and settler-colonial law (Hannah Robert, Halstead Press).
Professor Tom Griffiths was named the winner in early April; he receives $13,000. Few Australian histories have been so widely lauded; even fewer wear their scholarship so lightly. The judges – Professors Fiona Paisley (Griffith University) and Judith Bennett (Otago) – described The Art of Time Travel as a 'wonderful meditation for historians and a beautifully written homage to the craft of writing history'.
Melbourne Jewish Book Week
On May 28, Melbourne Jewish Book Week will present its first event ahead of its first full program in May next year. 'Here I Am' has been curated by Gary Abrahams and will take place at Melbourne's Astor Theatre. The evening will feature original works from Arnold Zable, Leah Kaminsky, Steven Amsterdam, Elise Hearst, Nadja Spiegelman, and Nevo Zisin.Visit their website for more information.