Tribute
The irreplaceable: A tribute to John Clarke (1948–2017) by Morag Fraser
Years ago, when I was editing a magazine, John Clarke would occasionally ring, sometimes to discuss what might have been called business, but, more often, just out of the blue. John would talk and I would listen. And so would the entire office staff – listen. They'd get the cue from our wily receptionist, pick up their extensions and stop work for the duration of the call. If they'd had an enterprise agreement, I would have made sure it included that time out, and immunity from prosecution under privacy laws. Innocent days. Days of joy. Even Gough Whitlam, who would also call occasionally, couldn't command quite the same degree of blissful communal eavesdropping.
I trust John would not have minded. His public life, after all, was devoted to bringing piquant, abrasive pleasure to all manner of people. And yet he seemed able to remain himself, whole, private, thoughtful, and morally sane, even as those eyes would glint and spirit you into the extremes of absurdity.
He was serious about poetry, knew it intimately, so intimately he could parody works with the kind of genius that would delight all but the most fragile poetic ego. Listen to his full-body immersion in Dylan Thomas's grandiloquence, or to the ABC's Poetica podcast where he riffs on poetry, literary afflatus, skill, and his own parodies in The Even More Complete Book of Australian Verse (1994), and where he also lets slip the following advice in that heat-seeking missile vernacular of his: 'I think it would be a good exercise in schools for people to work out how it is that a poet particularly writes as distinct from that other poet, and have a go at doing it, because it's like wearing someone else's shoes and clothing, you walk as them, and all sorts of interesting things happen. You catch sight of yourself walking like someone else in a shop window.'
Good indeed, as an exercise for life as much as for satire. You walk as them, and all sorts of interesting things happen.
But it was not only as fodder for satire that John worked out how poets write 'particularly'. Words, precision, timing, rhythm, and irony were John Clarke's tools of trade. And he had the humility – and wisdom – to acknowledge writers who used their tools to perfection, and for transcendence. I remember once standing in a queue outside the Melbourne Town Hall waiting to get into a Writers' Festival session featuring Seamus Heaney. I turned and there was John, on his own, in line and hoping to score a late ticket. No striding to the front of the queue or pulling rank. I happened to have a spare and can't think of anyone who would have made better use of it. That was a good day.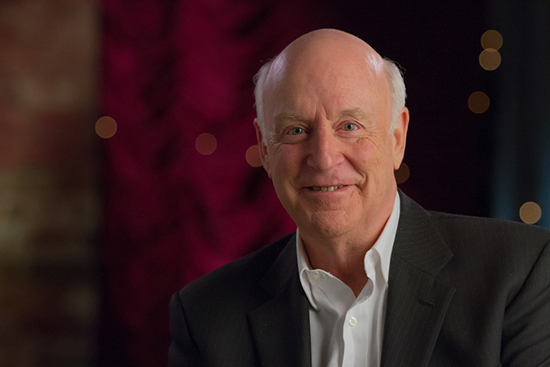 John Clarke (image courtesy of the ABC)
Another good day was the one when John agreed to let me use four passages from his inimitable series with Bryan Dawe for a book of Best Antipodean Essays. He expressed some bemusement at being thought of as an essayist. I had no doubts. The sequence was called 'Born Leaders of Men', and featured John Howard, Paul Keating, Bob Hawke, and David Gower, captain of the hapless England team in the 1989 Ashes series (which England lost 4-nil). Poor doomed David Gower:
'If you're not to going to win, what are your expectations?
We've got an expectation, we've got an agenda, we've got an aim for Edgbaston, and we hope to work towards it and achieve it.
And what is that aim?
We'd like to get Stephen Waugh out.
During the match?
No, probably not at Edgbaston, but certainly some time before August. We'd like to get him out before he goes home.'
The passages are as fresh and pointed as the day they went to air. Cupidity, intransigence, bombast, Paul Keating's withering rhetoric, and David Gower's funk – all there, and they make you ache with laughter, and then shudder with the shock of shared recognition of folly.
Who else could have written this contributor's note? 'John Clarke was born in New Zealand, and lives in Melbourne. He is a writer/performer, and advisor and comforter to the Government and people of Australia.'
He says it all, and in so few words. Bless him.