Advances
News from the Editor's desk - April 2017
Fellowships galore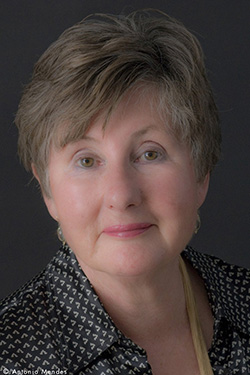 Elisabeth Holdsworth
(photograph by Antonio Mendes)The recent ABR RAFT and Eucalypt Fellowships attracted record fields, and we are delighted to announce the two new recipients, each of whom receives $7,500.
Elisabeth Holdsworth is the 2017 RAFT Fellow. She follows Alan Atkinson, who was the inaugural RAFT Fellow in 2016. In her essay, provisionally titled 'If This Is a Jew', Ms Holdsworth – novelist, former intelligence officer and clinical psychologist, and daughter of a Holocaust survivor – will explore the nature of progressive Judaism as practised in Australia, Israel, and the United States. Her essay will appear in due course.
Elisabeth Holdsworth is well known to ABR readers. Ten years have passed since her essay 'An die Nachgeborenen: For Those Who Come After' won the inaugural Calibre Essay Prize and brought the author to our attention – readers and editors alike. It remains one of the most popular articles every published by ABR – a searing, deeply poignant essay about appropriation and dislocation.
The ABR RAFT Fellowship is funded by the Religious Advancement Foundation Trust.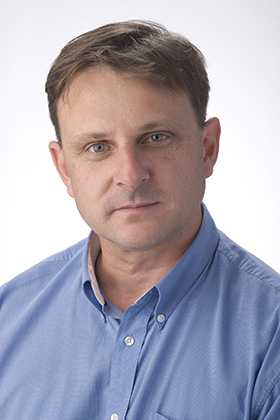 Stephen Orr (photograph by Philip Martin)Meanwhile, Adelaide novelist and essayist Stephen Orr is the third recipient of the ABR Eucalypt Fellowship (formerly known as the Dahl Trust Fellowship). He follows Danielle Clode and Ashley Hay. In his six novels (One Boy Missing and The Hands being the most recent), Stephen Orr has shown a fascination with Australian landscapes of all kinds, from the Great Sandy Desert and the Barossa Valley to the suburbs of Adelaide. We look forward to publishing his essayistic meditation on the eucalypt in our Environment issue later this year.
The ABR Eucalypt Fellowship is jointly funded by Eucalypt Australia and the ABR Patrons.
Advances notes that of the sixteen ABR Fellowships named to date (several more will follow in coming months), six have gone to South Australians, a continuation of that state's proud creative contribution to the magazine, which was founded there in 1961.
We thank all the applicants, plus those who applied for the ABR Gender Fellowship, which was not awarded on this occasion. The Gender Fellowship, again worth $7,500, has now been reopened, with broader criteria. Applications close on 1 May. See our website for details.
Elegant fowl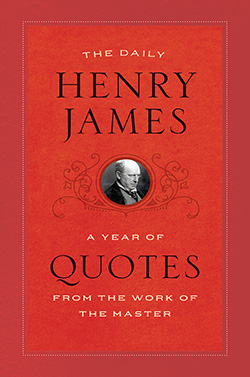 We need all the humour and solace we can get in these trumpacious times, so let us turn to another New Yorker – Henry James, that is, circumlocutory genius and creator of the house of fiction. Evelyn Waugh said of Christopher Isherwood, 'he never goes butterfly-hunting for a fine phrase'. Henry James did practically nothing else; only Vladimir Nabokov rivalled him as a lepidopterist. Fittingly, the University of Chicago Press has reissued an anthology of quotes from James's novels, tales, criticism, and travel writing. The Daily Henry James: A year of quotes from the work of the Master ($34.99 pb, 9780226408545) was edited by Evelyn Garnaut Smalley and first published in 1911, five years before James's death.
Michael Gorran, author of the superlative Portrait of a Novel: Henry James and the making of an American masterpiece (2012), introduces this curiosity, which contains epigrams like these: 'When Milly [Theale] smiled it was a public event – when she didn't it was a chapter of history' and 'Mr Longdon's smile was beautiful – it supplied so many meanings that when presently he spoke he seemed already to have told half his story.'
In 1947, Simon Nowell-Smith compiled The Legend of the Master, reminiscences of James by people such as Edith Wharton and Theodora Bosanquet. Infants appear too. Borys Conrad, the four-year old son of Joseph and Jessie Conrad exclaimed, 'Oh, Mamma dear! isn't he an elegant fowl!'
The forthcoming ABR UK tour will head to Rye, in East Sussex, where James spent the last twenty years of his life. Lamb House is now a writer's house museum, minus the famous Garden Room where James dictated his late masterpieces. (A German bomb destroyed it in 1940.) The UK tour (June 14–25) is filling up fast, but there are still a couple of spots left. If you would like more information, contact Peter Rose: This email address is being protected from spambots. You need JavaScript enabled to view it.
Unusual projects
Following our States of Poetry event at last month's Adelaide Writers' Week, which featured readings from the six poets in the 2017 South Australian anthology, as well as an impromptu reading and remarks by new Windham-Campbell Prize winner Ali Cobby Eckermann, ABR hosted a party at the Richmond Hotel and a good time was had by all. Among the guests was author Graeme Macrae Burnet, who was shortlisted for the 2016 Man Booker Prize for his novel His Bloody Project.
Advances was amused by a recent Facebook post from Brisbane's Avid Reader Bookshop and Café, which noted that a member of their book club had returned her copy of Burnet's novel after making an unexpected discovery. Halfway through the historical thriller, the narrative took a surprising turn with the addition of a section filled with paleo recipes – His Foody Project perhaps?
Back to Booktown
The Victorian town of Clunes will once again be transformed into 'Booktown' for its annual festival for bibliophiles on May 6 and 7. Apart from sifting through a huge collection of 'rare, out-of-print, and collectable books', festival-goers can visit heritage buildings, listen to live music, and watch street performers. There is a writing, editing, and design workshop for budding magazine editors, as well as author talks from Clementine Ford, Kate Grenville, and A.S. Patrić. For more information, visit clunesbooktown.com.au
Ann-Marie Priest
Ann-Marie Priest, a regular ABR contributor, is the recipient of the 2017 Hazel Rowley Literary Fellowship. Ms Priest will use the $15,000 fellowship to write a biography of the great Australian poet Gwen Harwood, who died in 1995 – a much-needed and overdue biography, it must be said. This year, a special commendation award of $3,000 was created. Suzanne Spunner (Victoria) will use it to develop her biography of Rover Thomas (1928–98), artist and founder of the East Kimberley School.
ABR in Hobart
On Thursday, 6 April, all the poets included in this year's Tasmanian edition of States of Poetry will join state editor Sarah Day and Peter Rose for a celebration of Tasmanian poetry at the Hobart Bookshop (6 pm). This free event will include readings from States of Poetry and classic works by Tasmanian poets, Gwen Harwood included. For more information visit our 'Events' page.
Film giveaways
This month, thanks to Entertainment One, ten new or renewing subscribers will receive double passes to 20th Century Women, starring Annette Bening and Elle Fanning (April 13), and another ten will receive double passes to Denial, based on History on Trial by Deborah Lipstadt (April 13).