Fiction
Extinctions
by Josephine Wilson
Extinctions takes its time giving up its secrets, and there are some we will never know. One of its most persistent enigmas is what kind of book it is. I wondered, during the first half, whether it was a powerful and perceptive example of the Bildungsroman for seniors: an elderly person (usually male) meets someone new who teaches him to be a better person, to pay attention to the important things in life, to treat those he loves properly, to reconcile himself to his past – in short, to grow up.
Frederick Lothian, a youngish retiree at sixty-nine, is living reluctantly in a 'retirement village' with the ghosts and relics of his past cluttering up his mind and his confined living space. He resists making friends with the other residents, especially Jan, the woman next door, whom he despises because she keeps budgerigars. One day she knocks on his door and asks for help with her bin. Ah, you think, I know where this is going. But do you? 'This isn't some romantic comedy set in a retirement home,' Jan warns Frederick, and the reader, likewise, is duly warned.
She is right. This is no romantic comedy. Though sometimes very funny, it is dark and full of tragic power. The title promises extinctions and the narrative delivers, in blow after sickening blow, as Fred's life passes through his memory and onto the page. I started keeping a tally of traumatic events. Most people in Fred's life have died or suffered catastrophes. One of the few survivors is his daughter Caroline. But Caroline is in London, and Fred is in Perth. They communicate only by telephone these days.
Frederick was an engineer, a university lecturer; a world expert in concrete. The book is in five parts: Columns, Bridges, Eggs, Trench, Hyperbolic Paraboloid. Each of these titles has multiple resonances, as does the book's title. There are illustrations: grainy grey-scale photos which are not always mentioned in the text, but which all have a haunting and sometimes shocking relevance to the words on the page. Not that Wilson is ever at a loss for words. She wields the English language sometimes like a surgical instrument, sometimes like a weapon, but always with complete mastery of allusion and resonance. There is no doubt, when she writes a sentence like, 'For a woman close to extinction, sex was merely palliative', that she has judged its impact precisely. We don't yet know Caroline well enough to understand exactly what it means, but the effect is almost like a physical blow. We laugh later when we realise the literal meaning, but that doesn't quite remove the uneasy undertone.
Equally, by the time Fred muses that 'Residents at St Sylvan's were scared witless of losing their memory', we are au fait with his almost compulsive propensity for playing with language and recognise this is a typical attempt at satire on his part. Language is, for Fred, a puzzle and a fascination. He is constantly challenged by figurative language. Even though 'Engineers were not supposed to concern themselves with figures of speech', he feels it necessary to spend 'hours in the reference section of the library' trying to sort out paradoxes from metaphors, but emerges 'none the wiser'.
In the first two parts of the book, we see everything through Frederick's irascible point of view. It is a triumph of free indirect style, and we find out a great deal about Frederick's many failings as a father and a husband without a hint of authorial commentary. The third part, Eggs, takes us to meet Caroline in London, where she is curating an exhibition about extinction: 'Perhaps because it was because she was thirty-seven, perhaps it was because she was adopted, but Caroline could not stop thinking about a child of her own ... when she imagined being pregnant she felt such a mixture of terror and longing it left her breathless.'
Caroline is living with her own history of trauma – not Stolen Generation, not quite that, but the consequences are similar. She meets a stranger, on the chilly pavement outside her London flat. He sees that she, like he, is black: 'one of those real Australian Aborigines they're always writing about in the Guardian'. He is disabled, like her brother. Their differences and similarities connect them readily, allowing them to talk freely on taboo subjects. But they remain strangers: events intervene, at least for the moment.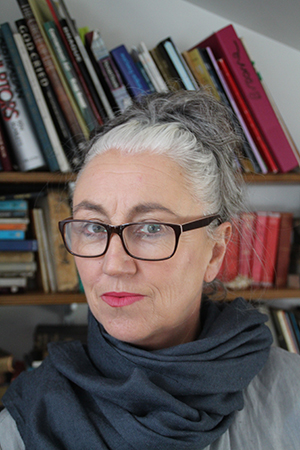 Josephine WilsonWe also spend a short time viewing this world through Jan's eyes, and we realise that she is beset by her own problems: 'I'm not the angel here – or the priest. I'm not here to save you from yourself, or absolve you of your sins,' she tells Fred. But she does have a dramatic effect on him. It is possible that Fred will mend his ways and finally start acting like a responsible adult. Or not. The ending allows for hope but doesn't preclude exasperation as the women in Fred's life face the fallout from a new wave of impetuous decisions. Wilson offers her readers not closure but the impetus to continue imagining how these characters – how we all – impinge on each other, whether we like it or not. We may draw morals from this dark novel, but let us be warier than Fred of the impulse to take drastic action to atone for past failings.