Memoir
Dying: A memoir
by Cory Taylor
We must all die, but many of us live as though we don't know this fact. When death comes close to us or our loved ones, we may feel totally unprepared. The distance from death many of us feel in Australia is a relatively new phenomenon, made possible by prosperity, improved health care, and the development of residential care facilities. Dying used to be accompanied by an agreed set of customs; guides to the art of dying were once very popular. Ars moriendi, a Christian medieval Latin text from 1415, was reprinted in more than a hundred editions across Europe, the first in a Western literary tradition of guides to death and dying. Other traditions had similar guides. But what about those of us living a contemporary, largely secular life? Has the valedictory memoir come to replace ars moriendi, giving us a way to contemplate death?
In Dying: A memoir, Cory Taylor joins distinguished authors such as Christopher Hitchens, Clive James, and Jenny Diski in doing just this. She guides us into a consideration of death, that 'unmentionable thing, a monstrous silence'. Taylor, the author of two fine novels, is clear about why she wrote this book: it is precisely because we have 'lost our common rituals and common language for dying' and because the dying, she says, 'are probably lonelier now than they've ever been'. She wants to change our agreed communal silence around death and allow the dying more dignity and more choice, less utter loneliness.
Unlike some illness and end-of-life memoirs, Taylor spends little time outlining the history of her cancer diagnosis and treatment. Instead, she focuses on what preoccupies her now that she knows, aged sixty, that her cancer is no longer treatable. She identifies the reasons why she would like to be able to choose the time and manner of her own death, and mounts a powerful personal argument for lawful assisted dying. She also laments the limited public opportunities for discussing dying, noting that, apart from palliative care specialists, none of her doctors ever raised the subject of death with her. It was a relief to attend Exit International meetings because people talked about dying.
There is a funny scene in the book when Taylor visits her GP to obtain a referral to a psychologist for some free counselling sessions. The GP has to name her problem on the referral form. Taylor suggests 'dying', but the GP says that is considered insufficient for a referral and they land on 'adjustment disorder' as an alternative, and eligible, ground for counselling. The young psychologist suggests mindfulness and taking time each day to enjoy the small things; Taylor reflects that perhaps it is unfair to expect her to deliver 'some superior wisdom about the mysteries of life and death'. It is Taylor herself who delivers this wisdom with the writing of her memoir. Later in the same chapter, she answers some of the most common questions people would like to ask the dying: does she have a 'bucket list', is she scared, does she now take more risks, and so on.
Work (her writing) and family are the two things that matter most to Taylor. She writes about her remarkable grandmother, her family of origin, and the split that her parents' separation caused in the family. She remained close to her mother, but her relationships with her father and brother were fraught. In contrast, she also writes about her own husband and sons and the closeness they all share. She dares to write about what she will miss – her husband, the faces of her children, seeing what happens next to them. This level of honesty is sad and profoundly moving, but it is not hard to read, because Taylor has a high level of control over her own voice and narrative.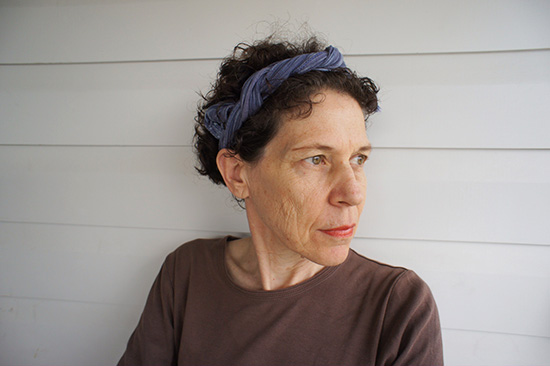 Cory Taylor
There is humour in this memoir, but not the distancing black humour that is often used to avoid encounters with difficult topics. Instead, the humour is gentle and lightly deployed, like the comment that sometimes she gets 'a bad case of beginner's nerves'. There are also many moments of joy described in the book, especially Taylor's travels in Japan as an adult and memories of living in Fiji with her mother when she was young. Taylor summons up early experiences of pleasure – lying in the sun, the 'hot sweetness' of the first bite of a cake, the light in Fiji causing her body to feel 'replete with brightness'. She reminds us that life is both temporal and simultaneous: 'all our experiences existing in time together, in the flesh. For what are we, if not a body taking a mind for a walk, just to see what's there?'
It takes courage to contemplate one's death and extraordinary clarity and generosity to write about it like this. Dying: A memoir is a gift to us all, a book that is not afraid to navigate darkness and that sees us through to the end, to the 'edge of words ... to the place where they falter and strain in the face of dying's terrifying finality'. It is terrifying, and Taylor renders it both real and bearable. We need books like this, a guide to dying, but also, and especially, a guide to living.