Paddy Manning
James Walter
Wednesday, 23 October 2019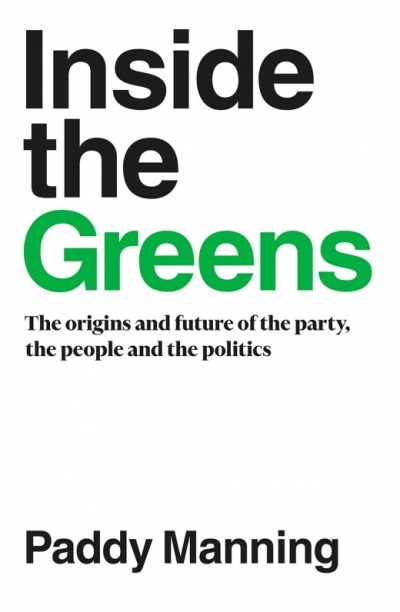 In 2016 John Kaye was dying. Once leader of the Greens in New South Wales, he had a final message for his party. 'This isn't and never has been about changing government … This is about changing what people expect from government.' In our era, dogged by chronic distrust of parties and government, it might have served as a rallying cry for people to transform politics by demanding more of their representatives. But Kaye was a man of the left, and in the context of an impending election, as the Greens descended into vicious factional brawls over preselection for his seat, his words unleashed a storm of controversy over the direction of the party.
This is just one among many eruptions of internecine warfare over the purpose of the Greens chronicled in Paddy Manning's comprehensive history. The survival of the party since 1992, despite the elaboration of a program, and despite its professed commitment to consensual democratic processes, has depended on its leaders: the iconic Bob Brown, then Christine Milne, and lately Richard Di Natale.
...
(read more)
Paul Williams
Friday, 22 February 2019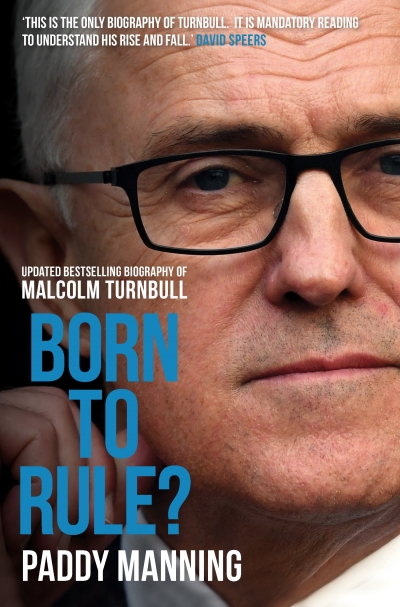 Future generations of readers will invariably look back in awe at the second decade of twenty-first-century Australian politics for its ridiculous revolving door of prime ministers. Personal and journalistic accounts of this rare instability – Australia had six prime ministers between 2010 and 2018 – have certainly proved a publishing bonanza ...
...
(read more)
Varun Ghosh
Wednesday, 25 November 2015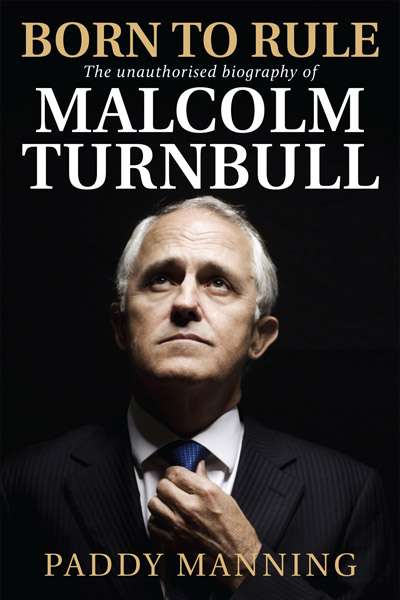 Since deposing Tony Abbott on 14 September 2015, Malcolm Turnbull has dominated Australian politics like a colossus. Turnbull's triumph, though long expected, happened quickly. The sense of national relief that followed was profound. The preceding eight years of Australian politics – scarcely the apotheosis of democratic governance – had produced intense public ...