Commentary
Andrew Fuhrmann is Critic of the Month
When did you first write for ABR?
May 2012, when I reviewed Thomas Bernhard's The Histrionic at the Malthouse.
Which critics most impress you?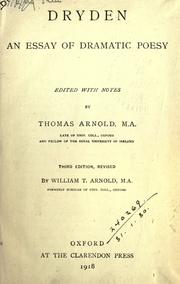 Dozens of critics impress me, but the critic who made the greatest impression is John Dryden. Everything began with Dryden. It was his Essay of Dramatic Poesy (1668) that first inspired me to write about the theatre. Through Dryden I discovered a way of doing criticism that was more than description and analysis; here was criticism that was also the dramatisation of a contest and an exploration of competing positions; a form that was alive, like art itself, and where honest enquiry meant more than judgement.

Subscribe to ABR
for as little as
$10 a month
to read the rest of this article.If you are already a subscriber, click 'Sign In' in the top left-hand corner of the screen. If you require assistance,
contact us
or consult the
Frequently Asked Questions
page.