Not For Profit: Why democracy needs the humanities by Martha C. Nussbaum
Princeton University Press, $36.95 hb, 173 pp
Society
Not For Profit: Why democracy needs the humanities
by Martha C. Nussbaum
What could be more timely than an argument for the humanities? They are poorly served in our schools and universities, and badly need champions. Martha Nussbaum, a distinguished philosopher at the University of Chicago, is well placed to affirm their importance. I read her book with eager anticipation and mounting disappointment.
It employs a familiar device, proclaiming a dire crisis of education that threatens our capacity for creativity, critical judgement, concern for others and even democracy, so that 'the future of the world's democracies hangs in the balance'. It proclaims the remedy, a humane education that will give all young people the capacity to be citizens of the world. It draws inspiration from exemplars of such education – such as Rousseau, John Dewey and Rabindranath Tagore – and celebrates present-day experiments without any explanation as to why they have not been more widely imitated. It is an alarmist tract that gives little evidence for the predicament it diagnoses. It is a poor history and provides an unpersuasive account of why it happened. Most of all, its argument on behalf of the humanities sells them short.
Continue reading for only $2.50 per week. Subscribe and gain full access to Australian Book Review. Already a subscriber? Sign in. If you need assistance, feel free to contact us.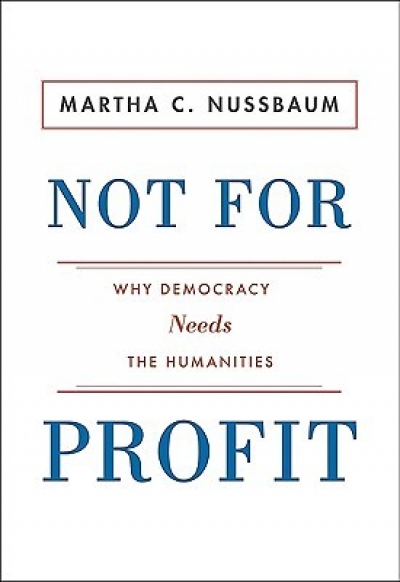 Not For Profit: Why democracy needs the humanities
by Martha C. Nussbaum
Princeton University Press, $36.95 hb, 173 pp