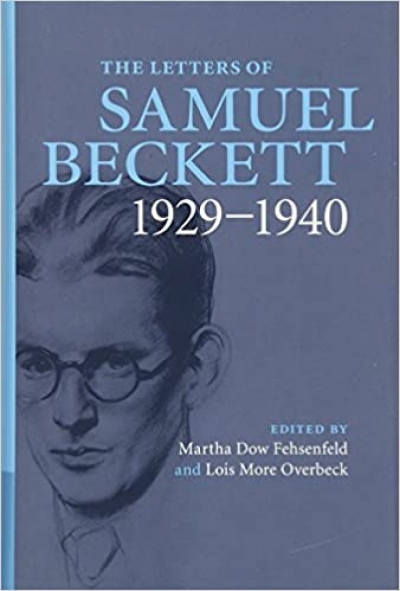 The Letters of Samuel Beckett, Vol. 1: 1929–1940
edited by Martha Dow Fehsenfeld and Lois More Overbeck
Cambridge University Press, $75 hb, 881 pp
Letter collection
The Letters of Samuel Beckett, Vol. 1: 1929–1940
edited by Martha Dow Fehsenfeld and Lois More Overbeck
The play that made Samuel Beckett famous, Waiting for Godot (1953), must be the most unlikely box-office success in theatre history. Its upending of dramatic expectations – its bathetic preferencing of repetition over development, tedium over excitement – is an act of aesthetic brutalism as outrageous in its way as Marcel Duchamp's 'readymades' four decades earlier. Yet its depiction of two grubby tramps waiting interminably for someone who never shows up has become a definitive representation of humankind's state of metaphysical suspension. Life is a conceptual joke: we wait for an explanation that will never be given, beholden to someone or something that, if it is not nothing, might as well be nothing.
---
Already a subscriber?
Sign in
to continue reading. If you need assistance, feel free to
contact us
.