Henry Handel Richardson: The letters edited by Clive Probyn and Bruce Steele
Miegunyah Press, $88 hb, 660 pp
Letter collection
Henry Handel Richardson: The letters
edited by Clive Probyn and Bruce Steele
The status of Henry Handel Richardson as a writer in Australia has always been somewhat problematic. Some people put that down to the fact that she was an expatriate. Leaving Australia at the age of eighteen, she returned only once, very briefly, in 1912. Expatriates, however, have often been paranoid about their reputation in this country and inclined to imagine that the Australian public is punishing them for leaving whereas in most cases it is indifferent to or even ignorant of that fact.
The answer, I think, lies in the fact that Richardson wrote in a stubbornly naturalistic style during a period when modernism was all the rage. A professor of English in Australia once told me that he admired Richardson far less after discovering that her work was much more recent than he had thought, a statement I found extremely puzzling.
Continue reading for only $2.50 per week. Subscribe and gain full access to Australian Book Review. Already a subscriber? Sign in. If you need assistance, feel free to contact us.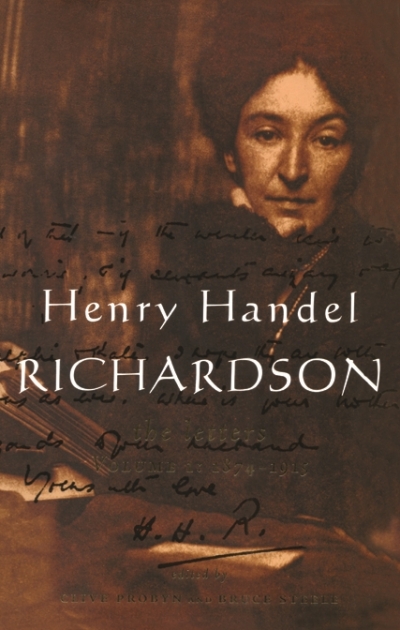 Henry Handel Richardson: The letters
edited by Clive Probyn and Bruce Steele
Miegunyah Press, $88 hb, 660 pp