The Country of Lost Children: An Australian anxiety by Peter Pierce
Cambridge University Press, $24.95 pb, 202 pp
Australian History
The Country of Lost Children: An Australian anxiety
by Peter Pierce
Peter Pierce's concern in this critical study is with two periods – from the second half of the nineteenth century, when most of the myths of the lost child began to appear, and the second half of this century, when a quite different kind of narrative emerges. The period in between he regards as largely a consolidation of the late nineteenth-century examples. Ranging widely over not only literature but pictorial art and contemporary factual accounts, he shows the striking changes that take place in the forms in which the legend appears.
Pierce sees the idea of the lost child as having deep symbolic significance. Girls and boys of European origin who strayed into the Australian bush are emblematic of 'essential if never fully resolved anxieties within the white settler communities of this country'. He goes on, 'Symbolically, the lost child represents the anxieties of European settlers because of the ties with home which they have cut in coming to Australia, whether or not they journeyed here by choice.' The figure, in other words, is both literal and metaphorical.
This idea is repeated constantly.
Continue reading for only $2.50 per week. Subscribe and gain full access to Australian Book Review. Already a subscriber? Sign in. If you need assistance, feel free to contact us.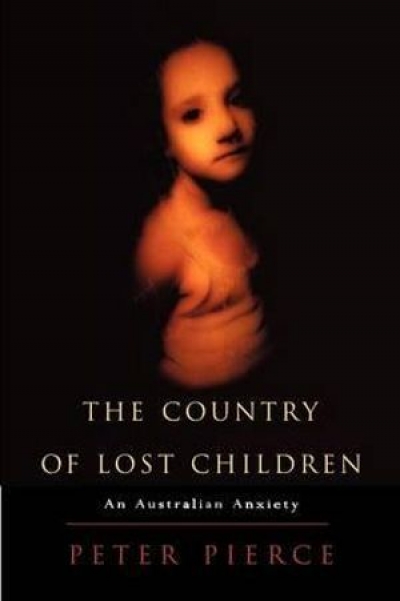 The Country of Lost Children: An Australian anxiety
by Peter Pierce
Cambridge University Press, $24.95 pb, 202 pp