Vanity Fierce by Graeme Aitken
Vintage $16.95 pb, 518 pp
Fiction
Seriously Shallow
Popular fiction is often character-driven. An immediate distinction between these heavily-populated novels would be that if I met the main protagonist of Scott's book I'd want to have coffee with him whereas if I met Aitken's I'd want to slap him.
Both books star a gay narcissist of mirror-ball proportions. The symptomatic difference is that Scott's comic creations do more with less effort and fewer glitches, while Aitken's clog up the narrative with a slurry of awkward Central Casting out-takes. The effect in Scott is of an acerbic one-man Greek chorus-line who comes onstage, stirs the plot, complicates the (sexual and otherwise) relationships, and performs a series of camp pratfalls that add to the subcultural comedy of manners while advancing the farcical detective-story. In Aitken, it is of being stuck next to a hyperactive garrulous prat on a transatlantic flight.
Continue reading for only $2.50 per week. Subscribe and gain full access to Australian Book Review. Already a subscriber? Sign in. If you need assistance, feel free to contact us.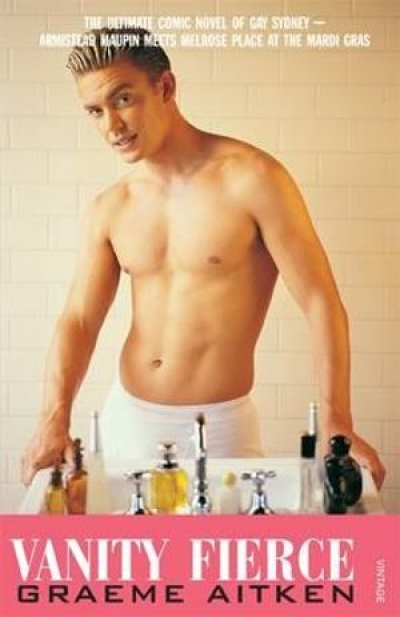 Vanity Fierce
by Graeme Aitken
Vintage $16.95 pb, 518 pp