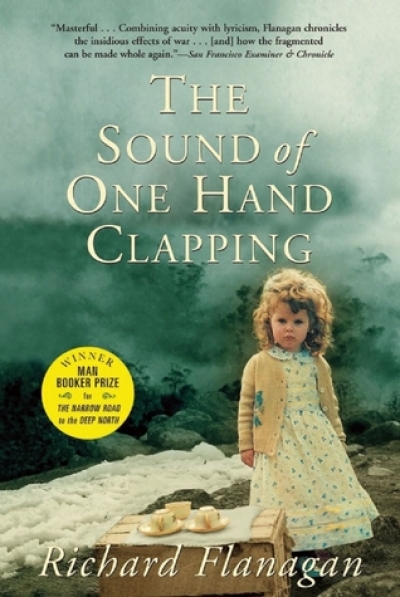 The Sound of One Hand Clapping
by Richard Flanagan
Pan Macmillan, 425 pp, hb
Fiction
The Sound of One Hand Clapping
by Richard Flanagan
Australia in the imagination of its first European mapmakers was a curious place where odd creatures dwelt. Now that a metropolitan culture emanates from cities to encircle the continent with farms, roads, towns, and nature reserves, the spaces marked 'exotic' have shifted. But they're still here. I know, because I've recently moved from Melbourne to Tasmania. Why are you doing this? Asked West Australian colleagues when we talked at a conference in south India. Tasmania's a great place for a holiday, but how could you live there? It's so far from everywhere, and you'll have no one to talk to.
Little do they know, I thought as I smiled and said nothing and remembered my Yankee cousins who came down South to visit us when I was growing up in the mountains of Tennessee. Snooty kids they were, looking at us as backward, blind to the pleasures and freedoms we enjoyed in our difference, our resistant space on the periphery.
---
Sign in
to continue reading this article.Not a subscriber?
Subscribe
to
ABR
for as little as $10 per month. If you need assistance, feel free to
contact us
.