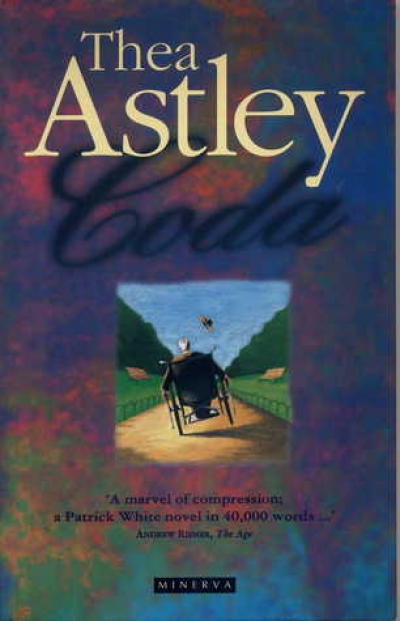 Coda
by Thea Astley
W.H. Allen, $24.95 hb
Fiction
Coda
by Thea Astley
Each of the three parts that make up Thea Astley's new novel, Coda, is prefaced by a newspaper report, real or imaginary, detailing cases of 'granny-dumping', the ruthless abandonment of old, frail, and disoriented people by their unidentified children. This sets the scene for a reflection on old age and the rejection of those whose physical and mental capacities no longer meet the stringent requirements of the standard economically viable unit of modem civilisation. The manifest duty of such objects is to be as discreet as possible, providing minimal inconvenience to others (especially their adult children) until they can fade into oblivion.
Of course, these unwanted burdens are sometimes irritatingly reluctant to play along and to withdraw gracefully from the scene with calm dignity. One such is Kathleen, who is old and sometimes very confused. Strangers' faces resemble those of long-dead friends and the anonymous surroundings of a shopping mall dissolve into an endless train of reminiscence, occasionally shared aloud with indifferent or, at best, embarrassed passers-by.

To continue reading, sign in or subscribe to ABR.Subscriptions start from as little as $10 per month. If you need assistance, feel free to contact us.