Australia Since the Coming of Man by Russel Ward
Lansdowne Press, illus., index, 254 p., $20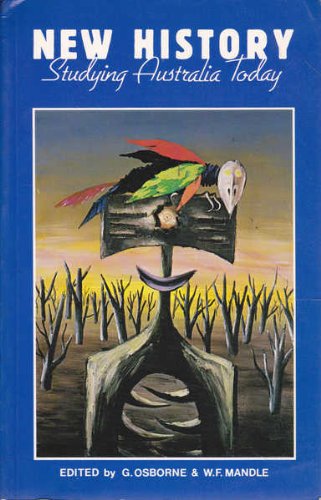 New History: Studying Australia today
edited by G. Osborne and W.F. Mandie
Allen & Unwin, 216 p., $19.95 hb, $9.95 pb
Australian History
Australia Since the Coming of Man
by Russel Ward

&

New History

edited by G. Osborne and W.F. Mandie
Russel Ward's new book is a revision of History, which he published in 1965, mainly for an American audience. In fact, it was read more in Australia and now he has extended the work, put in more detail, and, presumably in response to recent developments, included some cursory glances at the doings of Aborigines, explorers, and the female half of the Australian people.
The author also announces that, though all good historians strive to write 'fair' and 'objective' history, none can really succeed. This is scarcely world-shattering news and not all historians would agree with these splendidly liberal criteria, except with very substantial qualifications and amendments. The historian should seek to understand how we came to be what we are; 'fair' treatment should not be permitted to collapse into the bland, valueless, and safe conventional historical wisdom that there are two sides to every question. Ward goes on to say that good history, indeed, springs from a continuous dialectical tension between the writer's will and the intractable nature of his material.
Continue reading for only $2.50 per week. Subscribe and gain full access to Australian Book Review. Already a subscriber? Sign in. If you need assistance, feel free to contact us.