Plumb by Maurice Gee
Angus & Robertson, Sirius Quality Paperback Edition, 272 p.
Fiction
Plumb
by Maurice Gee

&

Approaches

by Garry Disher
In a way, two words suffice for Plumb. Read it. It would be fair to add, 'Make yourself read it.' The inexorable, old man's voice of its narrator George Plumb may irritate you, but before long you will respect his unrelenting and unsparing honesty with himself and his memories, and you will realise that everything he says has its place in this splendidly fashioned novel. At the end, he writes: 'I thought, I'm ready to die, or live, or understand, or love, or whatever it is. I'm glad of the good I've done, and sorry about the bad.'
Plumb's recollections span a few weeks in about 1946 during which he journeys from his home near Auckland to Wellington, in what he perceives, probably rightly, as a farewell visit to those of his New Zealand children whom he has not seen for a long time. His memories are of a full and spiritually adventurous life during the late nineteenth and early twentieth centuries. He is a man of strong beliefs that changed from time to time, not from any Vicar of Bray expediency, but from inner conviction. During World War I, as a socialist and pacifist, he went to jail for the mildest of seditious utterance: he opposed pro-war rituals in primary schools.
Continue reading for only $2.50 per week. Subscribe and gain full access to Australian Book Review. Already a subscriber? Sign in. If you need assistance, feel free to contact us.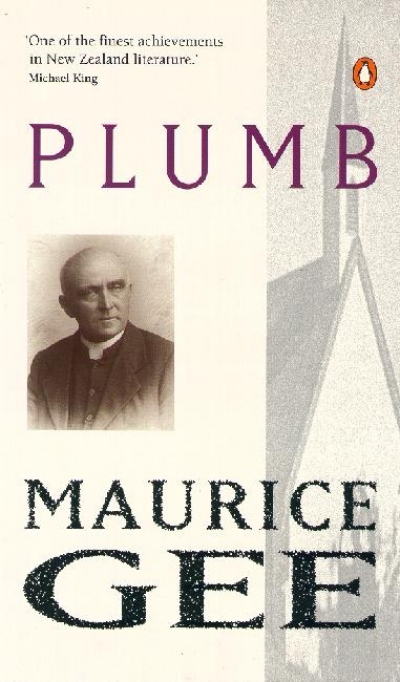 Plumb
by Maurice Gee
Angus & Robertson, Sirius Quality Paperback Edition, 272 p.