Melburnians haven't heard Nicole Car since 2014, when she was a luminous Tatiana in Kasper Holten's production of Eugene Onegin. Much has happened to the Melbourne-born lyric soprano since then, primarily in Sydney at first with several big Mozart and Verdi roles (Pamina, Fiordiligi, Violetta, Luisa Miller), but now, increasingly, overseas. At thirty-three, Car has already sung major roles in Paris, London, Munich, and New York – quite a feat. In September 2018 she made her Metropolitan Opera début as Mimì, a role she sang to considerable acclaim in a new production at the Royal Opera House in 2017. In June 2019 she repeated her Donna Elvira in a new production at the Paris Opera (Garnier).
Car's national tour coincides with her lustrous début as Ellen Orford in the recent Sydney Symphony Orchestra concert performances of Peter Grimes. Here, she performs in a (mostly) French and Spanish program.
The Melbourne program was only slightly different from the Sydney one that preceded it by four days. There was no trace of the declared cold that beset Car in Sydney. Her alternating contributions grew in power and expressiveness as the night went on. The first, Duparc's L'invitation au voyage, was notable for Car's subtle singing of 'Luxe, calme et volupté', that greatest of lines in modern poetry. Best of all, until the opera took over, were Jules Massenet's Élégie and Reynaldo Hahn's L'heure exquise, sung with delicacy and poise, and Léo Delibes's sparkling Les filles de Cadix.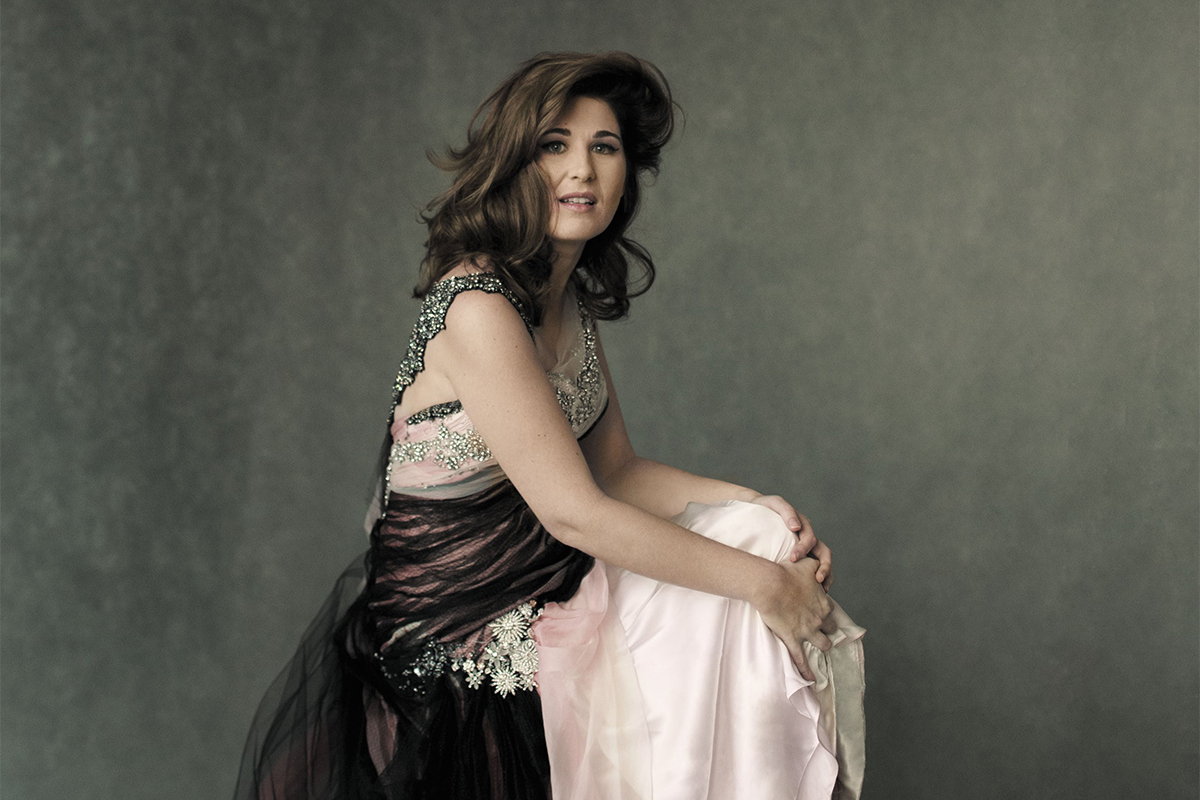 Nicole Car (photograph by Georges Antoni)
Joining Nicole Car was her husband, the French-Canadian baritone Étienne Dupuis, first heard in Australia as Athanaël opposite Car's Thaïs in Massenet's opera in 2017. Dupuis is clearly at home in this repertoire; unlike Car, he did not rely on a score. Hahn again drew out the best in the young baritone (L'énamourée), and Ravel's little-known song cycle Trois chansons de Don Quichotte à Dulcinée allowed him to demonstrate his stage presence and comic skills, especially in the drinking song that ends the cycle.
The first half ended with a new work composed specifically for Car and Dupuis. In 2016 the latter sang in the première of Kevin March's opera Les Feluettes (Opéra de Montréal). La Noche Oscura (Dark Night), the new work, is based on a text by the sixteenth-century Carmelite mystic St John of the Cross. In his program note, March writes: 'On its surface, the poem reads like an intense, clandestine, meeting of lovers … This particular poem, in keeping with the Spanish influenced theme of this recital tour, is, in some ways also reflective of Nicole's and Étienne's relationship, having come together, from nearly opposite ends of the world, for love of one another and for love of music.'
The singers' intimacy was apparent in this duet, which has them singing separately in French and English, then together in Spanish.
The highlight of the concert came after interval: the unprogrammed Ah! Ditte alle giovine from Act II of La Traviata. Liberated from her score, Car was at her best. The rapport between the two young singers, as Violetta confides in Giorgio Germont – a moment of the utmost pathos – was exceptional. Car's voice, much fuller now than when we last heard her here, is such an emotional instrument – ideal for Violetta (she made her début in the role last year in Sydney, for Opera Australia).
As yet, Car has not performed the role of Elisabeth de Valois in Verdi's Don Carlos, but she will do so later this year in Paris, along with Dupuis as Rodrigue, Michael Fabbiano as Don Carlos, and René Pape as Philip II – a very good reason to head to Paris in November. This may have been the first time that Car has sung in public the Act V aria Tu che le vanità, one of Verdi's longest and most testing arias for soprano. This is still something of a work in progress for Car, but she was nonetheless absorbed and impressive.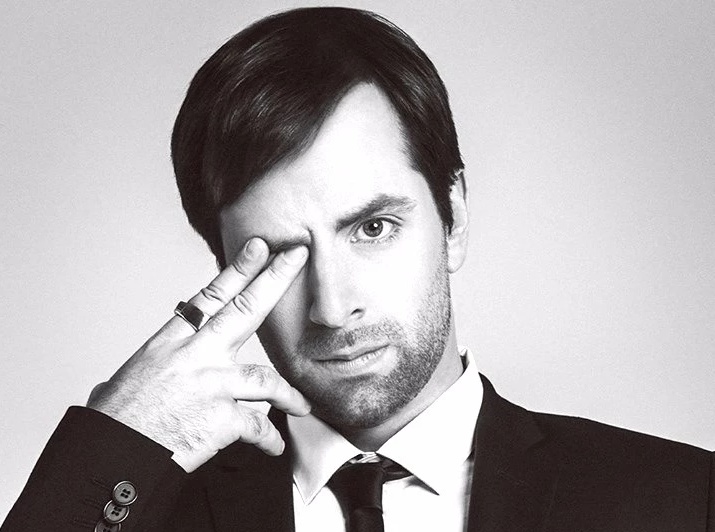 Étienne Dupuis (photograph via folio website)
This reviewer first heard Dupuis in 2017, when he all but stole the show as Rodrigue in Don Carlos (Deutsche Oper). Here, to great effect, he repeated Rodrigue's Act IV farewell to Don Carlos in prison, Per me giunto. Let us hope that Opera Australia manages to present this outstanding baritone in a Verdi opera.
Jayson Gillham, possibly new to this role, revealed himself to be an instinctive accompanist, subtle and supportive, instinctively able to characterise this multiform music. His solo opportunities were few, but the two brief introductions to the Don Carlos arias were beautifully done.
The audience at the end was rightly demonstrative. This was a rare opportunity to hear two outstanding young singers in excellent and generous voice.
Plaudits, by the way, to the MRC for producing a substantial program, with decent notes on the artists and music, and complete texts. That's what audiences need, and what artists deserve.
---
The Nicole Car, Étienne Dupuis and Jayson Gillham recital was given at Angel Place in Sydney on 3 August 2019 and at the Melbourne Recital Hall on August 7. The program was repeated at the Canberra Theatre Civic on August 9 and at QPAC in Brisbane on August 11. Performance attended: August 7.