'I'm starting to see why Canada is so appealing,' says Deb (Lily James) to her older sister Ollie (Tessa Thompson) as the two of them sit on the kitchen floor of their mother's house trying to figure out their lives. Their mother has died after an unspecified, difficult illness; Ollie was her live-in carer and still sleeps on the sofa, out of habit and grief. But now the bank is about to foreclose and the modest house at the edge of a North Dakota wood will be repossessed unless the sisters can scrape together $3,000 in a week to mollify the creditors. Meanwhile, Deb, who lives with her young son Johnny (Charlie Ray Reid) in an illegally parked caravan outside of the local supermarket, is newly pregnant and can't afford to be. Ollie is counting down her final week of probation, after having been caught and charged for smuggling prescription opiates over the Canadian border.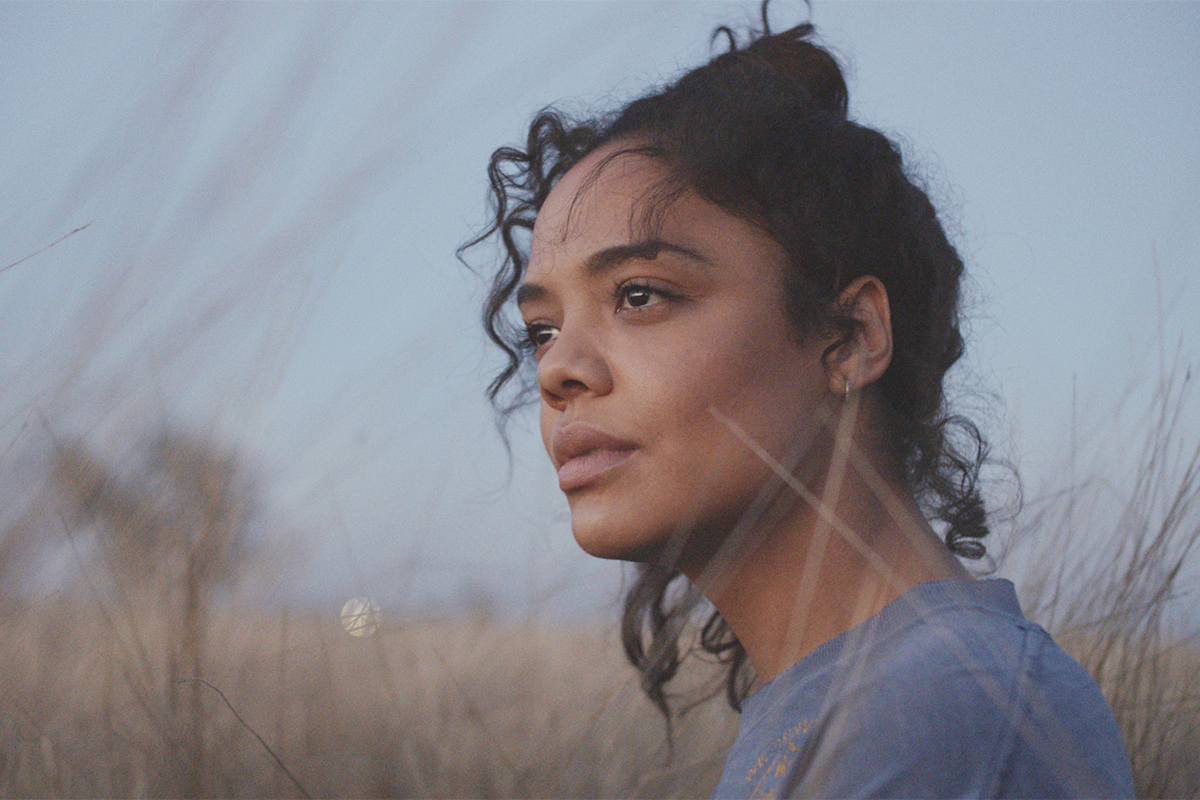 Tessa Thompson as Ollie in Little Woods (photos via Limelight Distribution)
The odds are heavily stacked against the characters in Little Woods, the début feature by writer–director Nia DaCosta, who studied filmmaking at New York University's prestigious Tisch School and also has a background in playwriting. 'I've always been drawn to the idea of the frontier,' DaCosta told New York magazine recently, and her film transplants various characteristics of the western – the small town, the gutsy and possibly outlaw protagonist – to the wintry northern badlands of the United States. Little Woods is named after the fictional town in which it is set, though DaCosta based her script upon research she did in the real North Dakotan town of Williston, which underwent a rapid population boom in the first half of this decade due to oil fracking. An influx of temporary workers pushed Williston's economy into the red zone; in 2014, Business Insider described it as 'America's most expensive town'.
Little Woods sketches in the consequences of such a boom. Oil rigs scar the land, and encampments of shipping containers house workers who struggle to keep up with punishing shift schedules. Ollie moves through this environment with practised wariness, hauling laundry bags, selling hot lunches and coffee to the men, trying to make an ad hoc living in what has become an ad hoc place. She both belongs and is made to feel she doesn't belong, as a long-term resident, an adopted daughter, a woman in a town that now skews heavily male, and a black citizen in a very white part of the country. Carter (Lance Reddick), her supportive probation officer, believes in her ability to start over, preferably outside Little Woods. But her local reputation as a drug dealer precedes her, and tired workers struggling with illness and injury keep nagging her to resume selling them painkillers. The temptation to do so is strong, what with the unpaid mortgage and her sister's medical needs pressing in.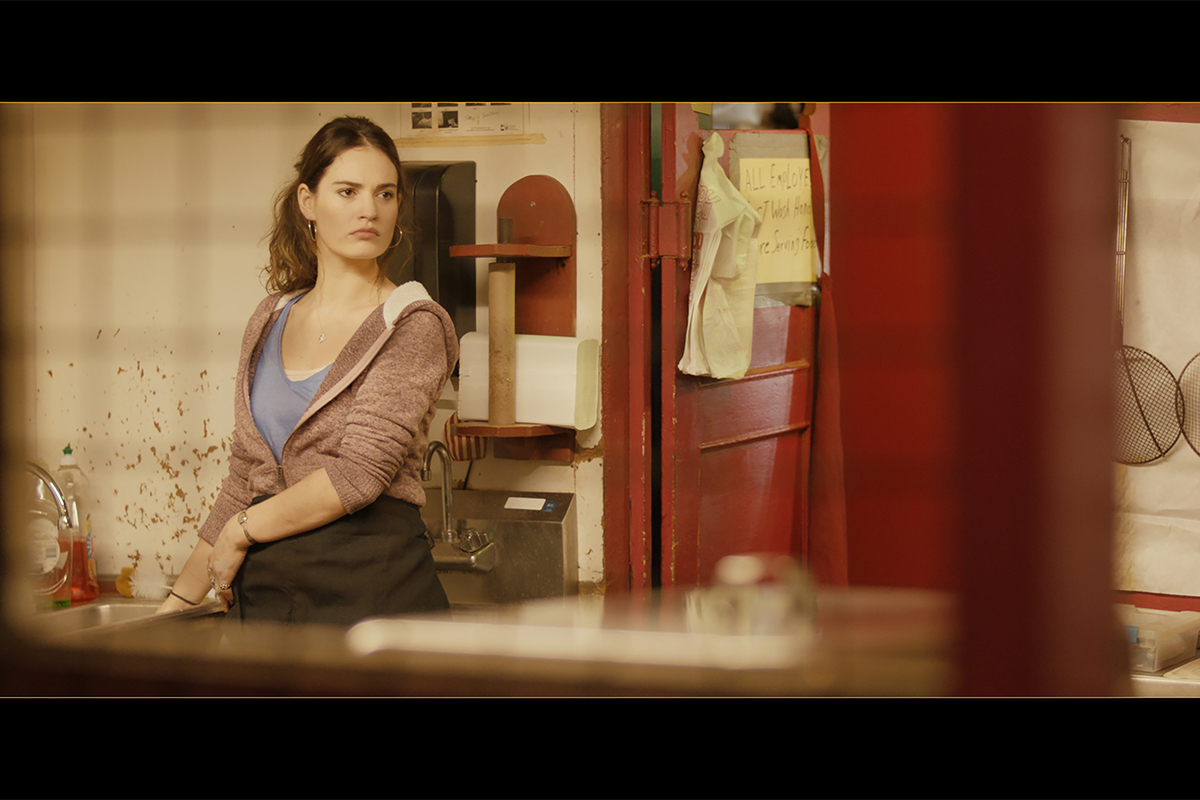 Lily James as Deb in Little Woods (photograph via Limelight Distribution)
Despite her burdens, Ollie has the restless, and sometimes reckless, energy of youth, and throughout the film Thompson keeps open the question of whether her character will succumb to do-or-die nihilism or make a clean break for the future. 'Your choices are only as good as your options,' she says to Deb. As dialogue, the line is pat, but it illustrates the film's argument. Like so many American stories, Little Woods is a drama about personal agency, but it's also a dramatisation of what it means, in material terms, to have very little agency to exercise. An increasing amount of contemporary, independent North American cinema is addressing this dilemma, and the best of these films – Kelly Reichardt's Wendy and Lucy (2008), Sean Baker's The Florida Project (2017), Debra Granik's Leave No Trace (2018), and Bing Lui's Minding the Gap (2018) – use one town or state as a synecdoche for the nation. Details might vary from place to place, but the causes of poverty are systemic, and so patterns of living – and dying – repeat themselves.
The best of this North American new wave is also distinctly cinematic. The Florida Project unfolds in long, static shots that provide a formal counterbalance to the film's narrative chaos; Minding the Gap, which is partly about skateboarding, is characterised by marvellously fluid action sequences, shot on a skateboard. As a piece of cinema, Little Woods is less striking. Scenes are constructed out of orthodox mid-shots and medium close-ups that frame the characters more or less squarely, which lends emphasis to the dialogue but doesn't allow the camera much of a role in storytelling. The viewer may wish for a more expressive visual sensibility to show itself, one that is better matched to the complex weave of emotions – hope, cynicism, anger, tenderness, dread – that the characters, particularly Ollie, feel.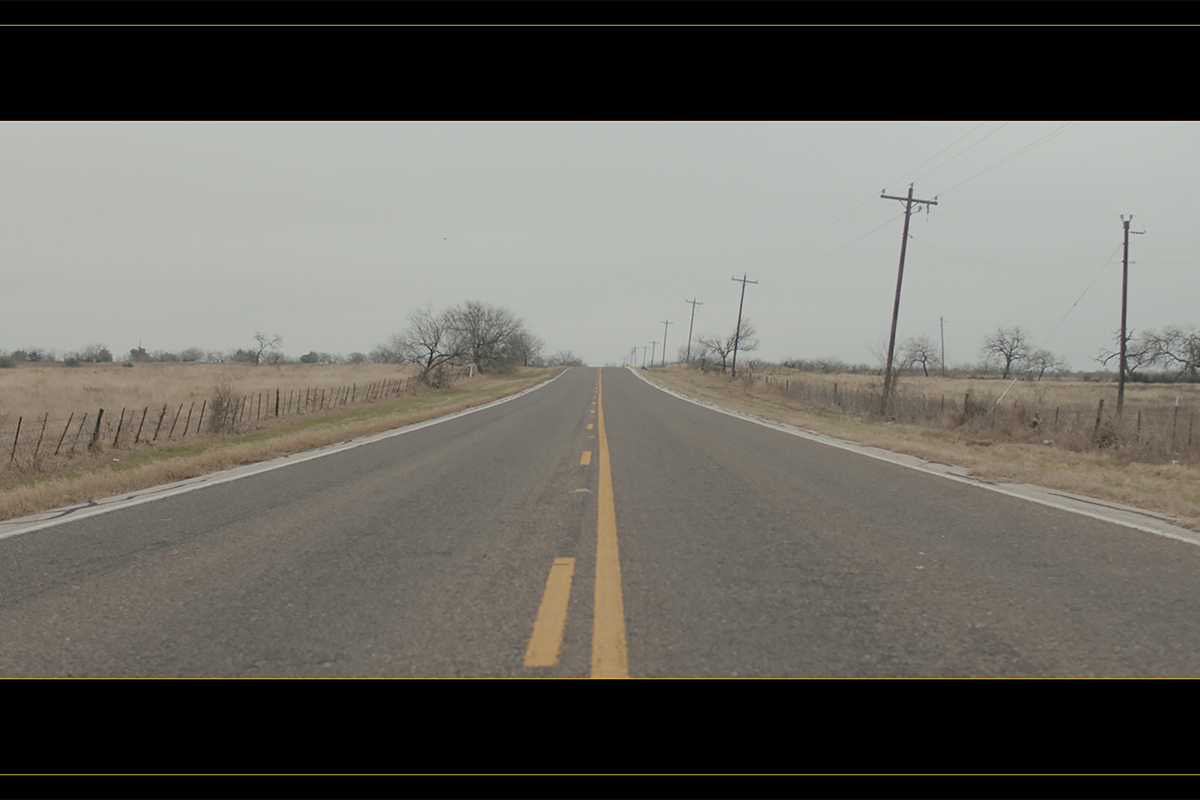 A still from Little Woods (photograph via Limelight Distribution)
This is mostly Ollie's story, and Thompson's nuanced performance makes the film. Less realised is Deb, despite James's best efforts in the role. Deb's struggle to obtain an abortion helps motor the plot – the nearest clinic is hundreds of miles away – but her character remains somewhat diminished, in comparison to Ollie, and her narrative matters less within the scheme of the film. Deb loves her son, needs her sister, and can't quite separate herself from an intermittent, deadbeat boyfriend; a sense of who she is or what she wants outside of these relationships takes a long time to emerge. 'I can do better,' her boyfriend Ian (James Badge Dale) pleads with her. 'You can't' is her reply; this flat acceptance might signal either her emancipation from the hopelessness of the relationship or her submission to it. Both choices, in so far as they are choices, seem plausible.
Through the prism of these character studies, Little Woods strives to be a film about North America's housing, opiate, and health care crises all at once. DaCosta's ambition can't be faulted, even though one sometimes has the feeling that, especially as a writer, she can't quite decide where the emphasis should be, and is trying to cover everything in a script that won't stretch to fit. Her film is most effective when it lingers, quietly, on scenes that reveal the characters' circumstances without having to explicitly address them: when Deb spends nights hunched over textbooks in her caravan, for instance, with one eye on her sleeping child, trying to study for a college entrance exam; or when a shot of the Canadian border demonstrates, wordlessly, the physical mundanity and the arbitrariness of the division between countries, and therefore between fortunes. This border is only a bollard in a field, but it makes all the difference in the world.
---
Little Woods (Limelight Distribution), 105 minutes, written and directed by Nia DaCosta. In cinemas 16 May 2019.