There is an inordinate weight of expectation on Barry Jenkins's third feature, If Beale Street Could Talk. His previous film, Moonlight, won three Oscars in 2018, including Best Picture (after La La Land's mistaken-award chaos), and was nominated in five other categories. Furthermore, this is the first English-language film adaptation of a work by celebrated African-American writer James Baldwin, whose oeuvre includes his 1953 semi-autobiographical novel Go Tell It on the Mountain.
Like Moonlight, Jenkins's latest observes the disadvantage inherent in the black American experience. It uses a time-hopping narrative shot with poetic tenderness. While easy-to-follow flashbacks and flash-forwards heighten the inevitable tragedy between the two young lovers at the film's heart, their romance is wrapped up in too much poetic tenderness to make this as satisfying as its predecessor.
---

---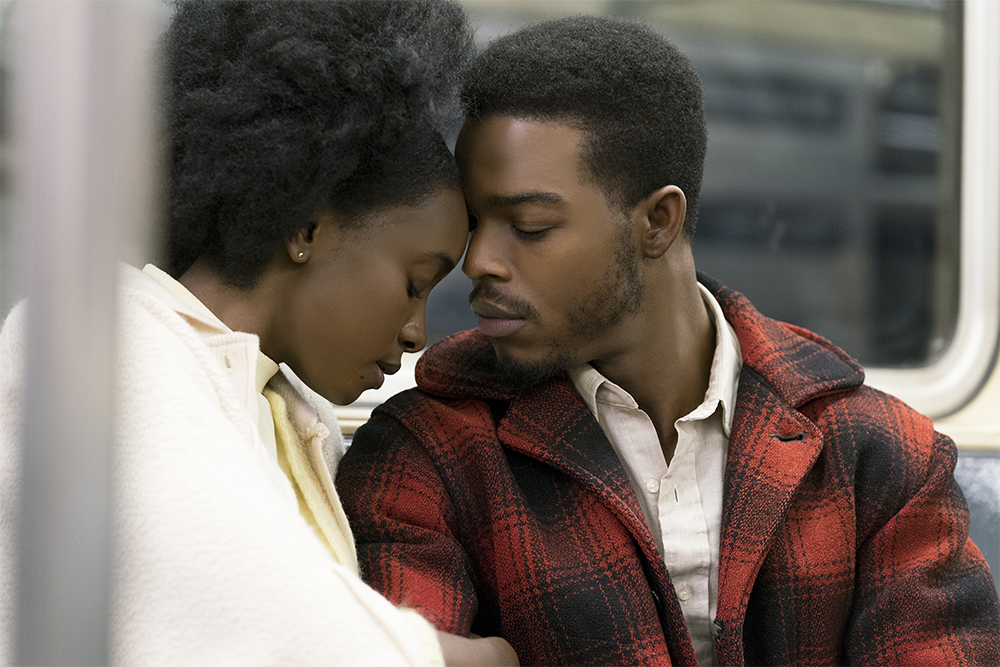 KiKi Layne and Stephan James in If Beale Street Could Talk (Entertainment One)
Jenkins's Oscar-nominated screenplay is largely faithful to the novel of the same name, Baldwin's fifth, which was published in 1974. It maintains the setting in Harlem, the New York neighbourhood where Baldwin grew up. In a languid opening long shot, we are introduced to Tish Rivers and Fonny Hunt, just as their deep childhood friendship becomes something more. A moment later – actually weeks or months hence – Fonny is in prison for a crime he didn't commit. Victoria, a Puerto Rican immigrant, whose violent rape is but the latest blow in a troubled life we barely glimpse, has been pressured to finger him by a crooked white cop, who has taken a dislike to this virtuous young black man.
In an extended scene that is the film's most powerful, the couple's families learn that Tish is pregnant with Fonny's child. The Rivers are poor but loving and supportive; the Hunts are better off but dysfunctional. This gathering is at first rich with subtext before exploding in anger, as the proud and pious Mrs Hunt, carefully dressed and coiffed, spits venom at her son's fiancée. The Rivers will strive to clear the name of Fonny, who is like a surrogate member of the family. Mrs Rivers even makes a desperate journey to Puerto Rico in the hope of persuading Victoria, who has returned home, to correct her story.
For the audience, Fonny's innocence is never in doubt. Jenkins wants us to care for him and Tish almost as much as they adore each other. Their romantic, hopeful, pre-prison moments are often bathed in a golden light by cinematographer James Laxton, and caressed by the gentle jazz and strings of composer Nicholas Britell (both were among Moonlight's Oscar nominees; Britell is again nominated for Beale Street).
Notwithstanding Baldwin's physical descriptions, two attractive young actors have been cast in these leading roles. Newcomer KiKi Layne and Stephan James, best known as Jesse Owens in the 2016 biopic Race, offer more than good looks. Both exude nuanced calm, with Layne giving Tish, the film's narrator, a shy determination, while James hints at Fonny's complex life experiences beyond the frame.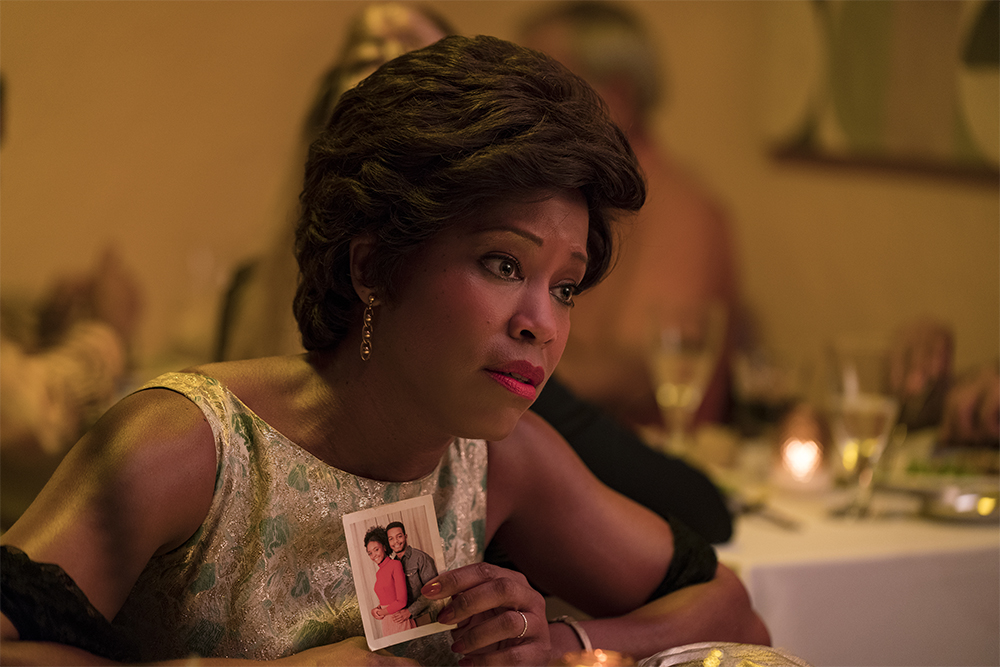 Regina King in If Beale Street Could Talk (Entertainment One)
The couple, meeting time and again either side of prison glass, remain steadfast. Briefly, Fonny loses his temper and hope, then quickly apologises to Tish, but the horror he endures is written on his face, the cuts and haunted eyes recalling an earlier conversation with a friend just released from prison. In there they can do whatever they want with you, says this African-American, also falsely convicted. At a few points during the film, brief montages of documentary photographs reveal the misery of the era's black prisoners.
We are troubled by this reality, and the cruel jolts that threaten to push the film's central relationship off the rails, from the false imprisonment to the white lawyer, driven to overturn this race-based injustice, being frozen out by the justice system and his peers. Tish and Fonny seem to float above it all most of the time, buoyed by a love so pure that Jenkins has almost deified them.
Which is why, ironically, several imperfect supporting characters are more interesting. Aunjanue Ellis, for example, in her only scene, delivers a powerhouse performance as Mrs Hunt, indirectly revealing her character's life of disappointment. Regina King is Oscar-nominated for the role of Mrs Rivers, who subtly, lovingly guides her husband and daughters through the announcement of Tish's pregnancy, and barely holds herself together during the critical Puerto Rican mission. Notable cameos include Pedro Pascal (Game of Thrones) as Victoria's protective brother, and Diego Luna (Rogue One), playing a restaurateur whose friendship with Fonny speaks volumes.
If Beale Street Could Talk offers a refreshingly different perspective on the African-American experience to cinema's usual takes of clichéd comedy or violence and despair. It navigates through these two extremes with hope, love, and poetic language often lifted verbatim from Baldwin's novel, but with such reverence for the two principal characters that they become adrift from reality – a reality that has changed little since the novel was published, as institutional racism sees black Americans incarcerated at more than five times the rate of whites.
---
If Beale Street Could Talk (Entertainment One), 119 minutes, written and directed by Barry Jenkins. In cinemas 14 February 2019.
ABR Arts is generously supported by The Copyright Agency's Cultural Fund and the ABR Patrons.
---